A Detailed Pantech Crux Review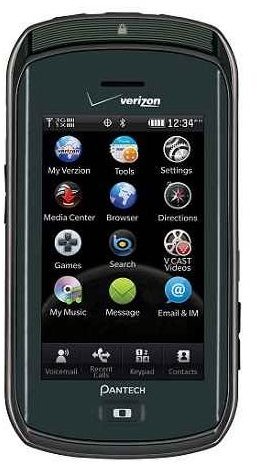 The Pantech Crux is a touchscreen mobile phone which features a 3 megapixel camera, social networking connectivity and built-in GPS. The Pantech Crux was made available to the public on the 28th of October, 2010 by Verizon and is quickly becoming a very popular device at the budget end of the market.
Design (5 out of 5)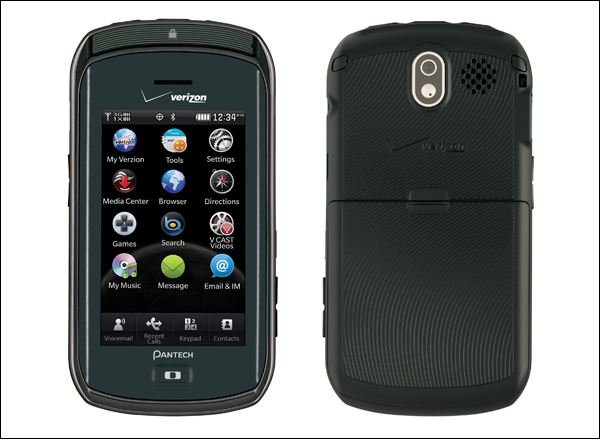 The Pantech Crux is a candy bar designed mobile phone measuring 109x58x13 millimeters in length, width and depth, respectively. The feature phone weighs approximately 122 grams. The front of the device houses a 3 inch touchscreen which showcases 262k colors in its 240x400 pixel resolution display. Underneath the screen instead of the usual D-Pad and navigational controls normally seen on similar devices, the Pantech Crux has only one button on the bottom center of the device, the Home key. Above the display is a large lock and unlock button as well.
The sides of the device house the volume rocker, 3.5 millimeter headphone jack, dedicated music player buttons, microUSB port and microSD card slot. The back of the device houses the 3 megapixel camera and is accompanied by a mirror for self-portraits and smile detection software. The Pantech Crux is solidly built and features a curved edge design and has a slightly raised platform on which the screen fits.
User Interface (5 out of 5)
The Pantech Crux's interface is similar to many other smartphones offered by Verizon. The home screen showcases a list of icons in a grid pattern and a bottom dock which houses the more important shortcuts. These shortcuts include voicemail, recent calls, keypad and contact list buttons. The time, date, battery meter and service level are viewable on the top bar of the screen. Due to the screen's 240x400 pixel resolution and support for 262,000 colors, images are vibrant and sharp.
The main menu can be customized for each user's preference. Its default settings allow users to access the My Verizon page, Tools menu, Settings, Media Center, Browser, GPS Navigator, Games, Bing Search Bar, VCast Videos, Music center, Messages, Email and IM Inbox. There are a few additional features within this mobile phone, but the most used and popular features are listed above.
Features (4 out of 5)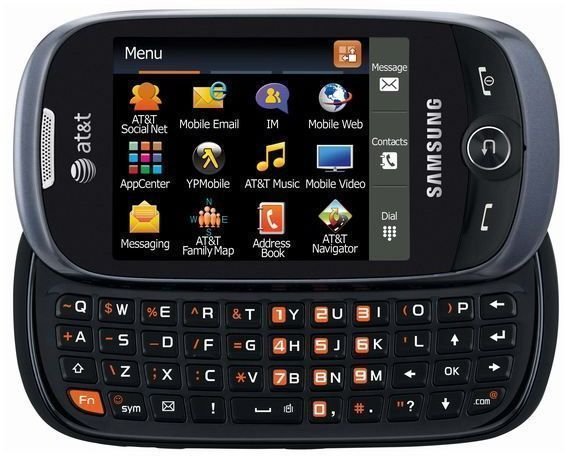 The Pantech Crux offers an extensive list of features both old and new. It includes several run-of-the-mill applications like a calendar, alarm clock, task and to-do list, calculator and voice memo recorder. Its 1,000 capacity contact book assigns each entry, multiple numbers, an email address, mailing address, picture ID and personalized ringtone.
The Pantech Crux is capable of surfing the Internet via its HTML browser and also features Bluetooth version 2.1 connectivity. This feature phone comes preinstalled with a 1 gigabyte microSD card which can be expanded at any time to up to 32 gigabytes. It also promotes mobile email and IM, has a music player with external controls and several social networking widgets.
The Crux has several other widgets which should appeal to the tech savvy and younger generation. Its media center allows unlimited downloads of ringtones, wallpapers and games directly to the smartphone. VCast Music and Video combines with Rhapsody to offer users a full digital music service in which people can purchase and download tracks or sync their media with their PC. The Pantech Crux also features a virtual QWERTY keyboard which works perfectly with its full messaging suite and social networking widgets. These widgets offer users one touch access to all the popular social networking sites on the Internet, including Facebook, Myspace and Twitter and also provide more than 50 sport, entertainment and news feeds.
The 3 megapixel camera takes great photographs and also features a portrait mode with mirror on the back of the device. This mirror makes it easy to snap self-portraits. The Pantech Crux also sports smile recognition software which activates the shutter button when a person smiles. This unique and innovative software is only available on the Pantech Crux.
Performance (5 out of 5)
The Pantech Crux operates on Verizon's 800/1900 network. It is powered by a Li-Ion battery which offers up to 324 hours of standby time and over 5 hours of talk time. The phone is newly released so not many accounts can be given for its long term performance, but as time goes by, you will know more about this mobile.
Conclusion
The Pantech Crux is a great phone for those looking for constant connectivity to friends, family and the Internet. This new device features a great 3 megapixel camera, usable widgets and services and an eye catching design. The Pantech Crux smartphone costs $49.99 after a $50 rebate and with a 2 year contract at www.verizonwireless.com.