Kyocera Lingo Review: Design and User Interface
Kyocera Lingo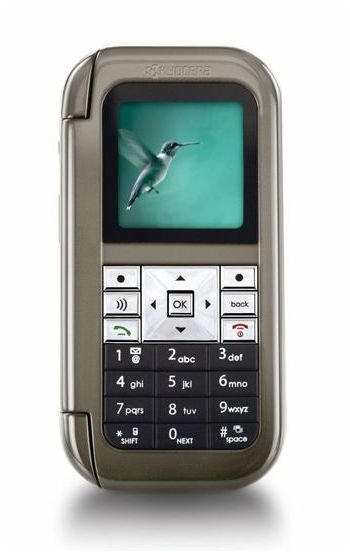 The Kyocera Lingo is available for purchase through Virgin Mobile and is a trendy device oriented toward the tech savvy and messaging driven younger crowd. It's one of Kyocera's first messaging phones which updates most of its previous design flaws and has come about as a polished and usable friendly device.
Design (4 out of 5)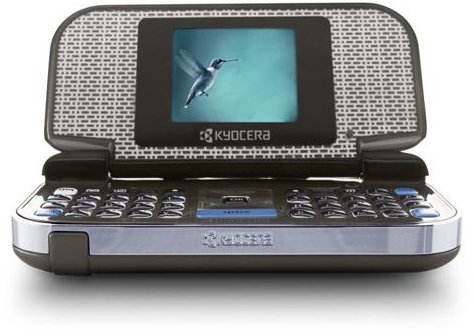 The Lingo is a square built device, with hard, straight lines and sharp angles. It looks quite boxy, not like many other curvy and design driven devices but it still manages to exude style and has an attractive feature set. It measures 3.94 inches long, 1.97 inches wide and 0.79 inches in depth and weighs about 4.12 ounces. It may seem bulky to some users but with its features it's almost unavoidable. Fortunately, it is lighter and slimmer than some other well-known and popular mobile phones.
The Kyocera Lingo houses a 1.5 inch screen which supports 262K colors and features a 128 x 128 pixel resolution. The brightness of the display can also be adjusted and a screensaver can be set as well.
Its navigational buttons are found underneath the display and feature a four-way D-pad, OK button in the center, two soft keys and a Talk and End/power button. A very typical round up of buttons. Underneath the navigational array are the Back and dedicated speakerphone buttons. These buttons are larger than one would expect for the front of a mobile phone but this makes them all the more accessible. The keypad is also rather large, its buttons are flat which makes dialing sometimes feel difficult. On the sides of the device are the volume rocker, headset port and dedicated camera shutter button. On the back is the camera's lens.
The phone flips open horizontally to reveal a 1.75 inch diagonal display and QWERTY keyboard. One major issue is the size of the internal display in comparison to the slot it was placed into. The screen could have been at least twice as wide as there is a great amount of space on each side. Nonetheless, the display supports 262K colors and has a resolution of 160 x 128 pixels. There is also a second set of navigational buttons placed in the center of the QWERTY keyboard. Users can also take calls while the phone is open but can only use the speakerphone feature. Texting is still rather easy although each button is flat and it proves difficult to type by touch.
User Interface (3 out of 5)
The user interface on the Kyocera Lingo is easy to navigate. The standby or home screen shows the time, date, service level and battery meter. Toggling the D-pad in different directions brings up several predetermined menus as each direction acts as a shortcut. The menu is the usual layout of icons in a grid pattern and further sub-menus are listed.
Features (4 out of 5)
The Kyocera Lingo has a few useful features. Its 1.3 megapixel camera is able to take photographs in 4 different resolutions: 160x120, 320x240, 640x480 and 1280x1024. It allows users to set the tone, modes and brightness of a picture before taking it and includes a multi-shot mode and up to 10 different shutter sounds. Photo quality is above average in most instances where sufficient lighting is present. Colors are vibrant and sharp and can be stored in the Lingo's 36MB of internal storage.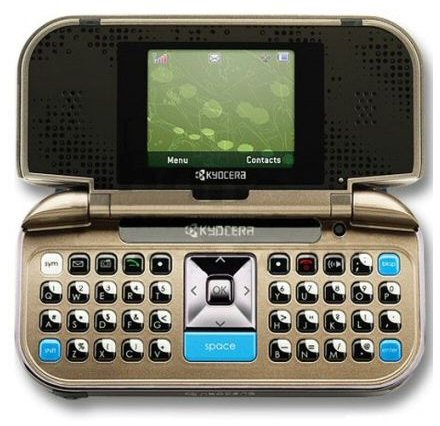 The Kyocera Lingo also features several stock applications, such as a 500 contact phone book, calendar, notepad, polyphonic ring tones, organizer, voice memo software, IM, SMS and MMS messaging. The phone's messaging capabilities are many as users are able to send and access email, send multimedia messages and input text faster using the QWERTY keyboard.
Bluetooth is also included in the Kyocera Lingo for easy connectivity and file sharing with other Bluetooth capable devices. Additionally, the camera's flash feature can be used as a steady flashlight. Personalization on the Lingo is quite simple as users are able to use preloaded wallpapers, ringtones and screensavers. User pictures can also be used as wallpapers once they are stored in the phone's memory. The Lingo carries several games including Pac-Man and Ms. Pac-Man which are both in demo mode. More items, games and features can be downloaded via the Kyocera's WAP enabled browser version 2.0.
Performance (4 out of 5)
The Kyocera Lingo operates on Virgin Mobile's leased network by Sprint. Service is extremely good even in areas of high cell phone traffic. Call quality is decent as the phone's speakerphone and volume is higher than most. The Lingo, unfortunately does not tune out background noise well but is still audible throughout. The Lingo's battery lasts for 3.25 hours of talk time and up to 7 days on standby.
Verdict (4 out of 5)
The Kyocera Lingo is a great messaging device as it features SMS, MMS and instant messaging services. It also offers other services and capabilities which make it a well rounded device for just about anyone.