A Review of the Sanyo Zio Smartphone
Sanyo Zio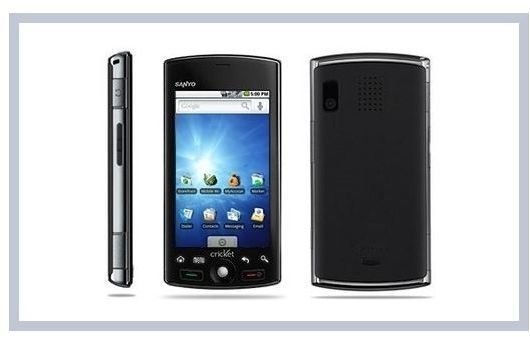 The Sanyo Zio features a user-friendly interface and a set of functional and much needed additions such as a browser app, camera and Android version 2.1 operating system. There is a lot more to learn about this Sanyo phone and all will be detailed and analyzed in this review.
Design (5 out of 5)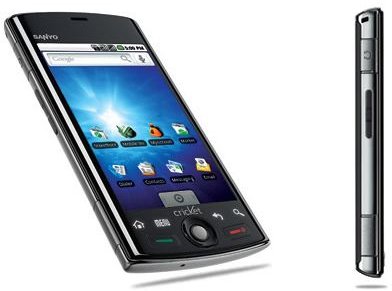 The Sanyo Zio is predominately black with slim silver trim around its edges. It sports a candy bar design with a rectangular shape and slightly curved edges. The smartphone measures 4.6 x 2.3 x 0.4 inches in length, width and depth respectively and weighs 3.7 ounces. It is both compact and lightweight which promotes a comfortable grip. Most of its face is sacrificed for its 3.5 inch touch screen with a resolution of 400 x 240 pixels. It displays up to 262,000 colors which translates into a decent size and interface for a low end smartphone device. The display also features an accelerometer which changes its orientation from portrait to landscape when tilted either vertically or horizontally.
Directly underneath its display are four capacitive buttons, the Home, Menu shortcut, Back and Search keys. Underneath those are two physical buttons, the Talk and End/Power keys. The navigational trackball is in the center and recessed which makes for difficult use and as a result is not very user friendly. The touch screen of the Sanyo Zio is very responsive and responds once a command is lightly pressed.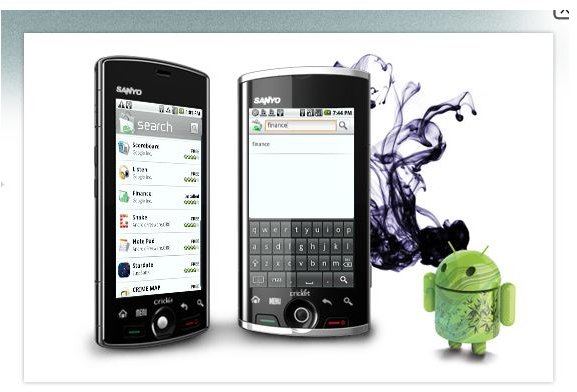 Unlike other smartphones the Sanyo Zio features both a virtual dialpad and keyboard. Once the Zio is tilted the dialpad switches to a QWERTY keyboard whose buttons are large and spacious for easy typing. On the phone's left side is a volume rocker, 3.5mm headphone jack and micro-USB port. On the right side is the MicroSD slot and a dedicated camera shutter button.
User Interface (5 out of 5)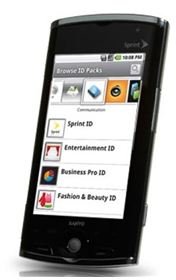 The menu is selected by using the capacitive menu option below the display. It is comprised of the usual grid format and showcases up to 20 small icons. Most of the 20 icons are preloaded carrier applications. The Sanyo Zio supports Android's operating system version 2.1 and can be upgraded to 2.2 in the future. As a result the user interface is brilliant. It is easy to navigate to specific folders and applications without much lag. Icons that are displayed on its main menu can be also customized.
The home screen is comprised of a clock, which can be changed from analog to digital, date, service level and battery life. The bottom dock has shortcuts to the contact list, messages, voicemail and email sub-menus. Below the bottom dock is a quick launch feature which switches to the dialpad, Internet browser and search option.
Features (4 out of 5)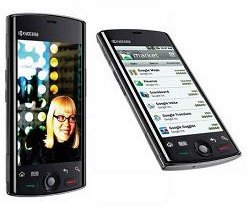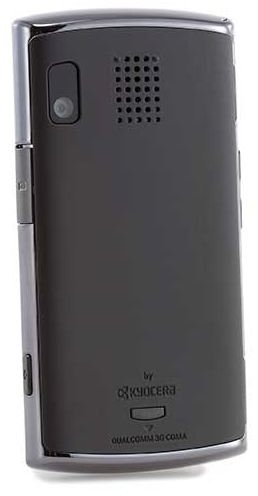 The Sanyo Zio has a list of basic features such as the phone book, calculator, voice command function, alarm clock, calendar and the option to sync the mail box with a Google Account. It also offers Wi-Fi, Bluetooth, PC sync and USB storage.
The Sanyo Zio also features a decent 3.2 megapixel camera which produces excellent pictures in outdoor environments and above average images indoors. This is mainly due to lighting issues so indoor images may turn out rather dark. Also, the camera's shutter speed tends to be on the slow side. When taking pictures, between pressing the camera's button and the picture actually being taken there is a noticeable lag which may frustrate some users. The camera also records video at WVGA resolution. Both photo and video options are limited making this device not the first choice for camera and video functions.
The Sanyo Zio comes with Android's music and video player. Although the quality of both features may seem underwhelming, there is the option of purchasing better multimedia programs from the web. The Zio uses the Android browser which loads and downloads very quickly. In addition to these features, the Zio can support up to 32GB of extra memory from an external device and due to its large screen it is a great multimedia device.
Performance (5 out of 5)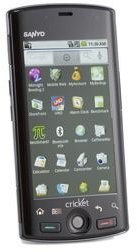 The Sanyo Zio offers a great user experience and performance level. It features Wi-Fi and GPS connectivity as well as Bluetooth. Call quality is superb. There is no static or other disturbances present while the phone is in use. Users on the other end can be heard plainly and without echo. The Zio's battery lasts for up to 6 hours of talk time due to its 1130 mAh Lithium Ion battery.
Verdict (4 out of 5)
The Sanyo Zio is a great entry-level device that offers both the basic functions of a mobile phone and high end features seen in more expensive phone models. The Zio features a unique and sturdy design, usable features, relatable user interface and extra additions and downloads which make it a worthy device. It transitions from a basic cellular phone to a high end device and costs $39.99 at www.letstalk.com with a 2 year contract.