Review of Sharp FX Mobile Phone
Design (3 out of 5)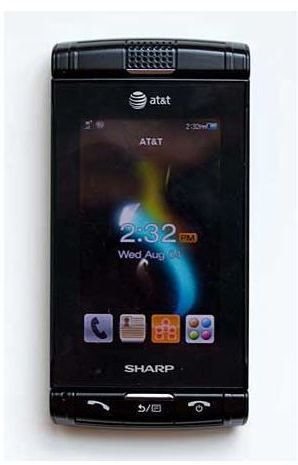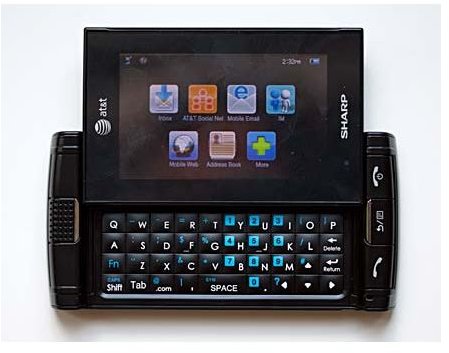 This handset is quite angular with its sharp and boxy nature giving it an innovative yet classical approach for a new phone. It is constructed from plastic and is available in black. The coating of its body is soft and resistant to scratches and dents.
Unlike the Sidekick of a few years past, the Sharp FX has gotten rid of the swing open screen and has replaced it with a slide down QWERTY keyboard.The WQVA touchscreen supports 262k colors and has a resolution of 240 x 400 pixels. This 3 inch capacitive screen seems dwarfed by the handset's 4.5 x 2.2 x 6.0 size and is a bit heavy at 5 ounces. Additionally, the touchscreen fails to react to certain touch and gesture commands quickly. This is mostly due to its processor rather than its touch screen interface.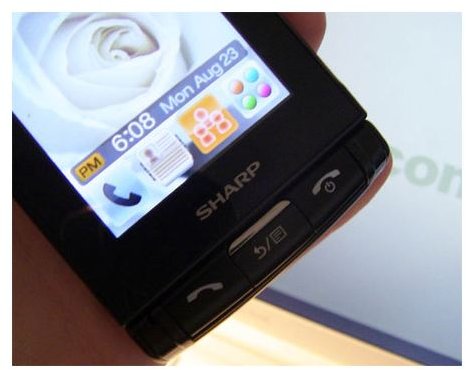 The Sharp FX has three main buttons all located at the bottom of the touch screen. These are the Send, End/Power and Back/Menu keys. Its QWERTY keyboard features four rows of buttons with an audible click when pressed. When the keyboard is opened the screen changes its orientation. Otherwise, the phone does not support an accelerometer so during normal use the orientation will remain the same.
On its side is the volume rocker, camera button, and lock/unlock button. It also features a standard 3.5mm headphone jack and both a microSD and SIM card slot located behind the battery door.
User Interface (4 out of 5)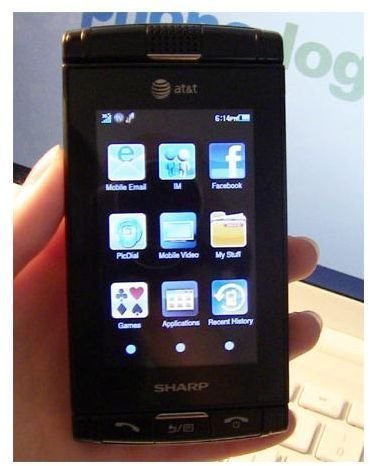 The Sharp FX features a user interface that is not unlike other smartphone devices offered by AT&T. The homescreen houses the time, network, signal strength and battery meter and four medium sized icons along the bottom of the interface. These icons will take the user to the virtual keypad for making calls, contact list, message inbox and menu. While on the homescreen users can perform sweeping motions from left to right and vice versa, but instead of sliding into another homescreen this motion only launches preset applications.
The main menu consists of three screens which can be accessed by swiping a finger across the screen or tapping one of the three dots on the bottom of the screen which correspond to the appropriate page.
Features (5 out of 5)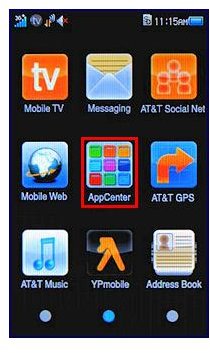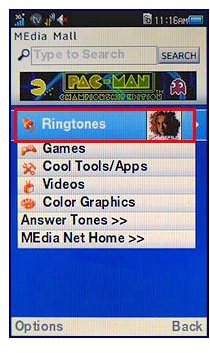 The Sharp FX is filled with multimedia services and applications including digital TV by MediaFLO, a music player, and an FM radio, just to name a few. The FX's music player supports several formats; MP3, AAC, AMR and MIDI files. MediaFLO offers Sharp FX users the ability to watch full-length programs such as ABC Mobile, Comedy Central, Discovery Channel, ESPN Mobile, Nickelodeon, MTV and CBS Mobile for a monthly service charge of $9.99. However this service does not use a data connection but instead uses an antenna to pick up broadcasts.
The Sharp FX has an excellent GPS application by AT&T's Navigator. This smartphone receives maps, directions and fast route updates. The phone works diligently to provide turn by turn navigation and can reroute trips on the go.
AT&T's Social Net Application collects content from several social networks and brings them all to one screen. Icons which correspond to each network can be found on the main menu. Email setup is fast and easy and houses all mail information on one menu and also allows users to utilize chat using AIM, Yahoo! Messenger and Windows Live Messenger.
There are plenty of third party applications also featured on the Sharp FX. Mobile Banking, My-Cast Weather, MusicID, Mobile TV and YPmobile are some of the applications that are featured on all AT&T phones. Some of AT&T's own applications like Navigator, Radio and FamilyMap can also be accessed from the Sharp FX smartphone.
Performance (4 out of 5)
Aside from the FX's lag in touchscreen response, and some issues with screen size, sharpness and camera capture, the Sharp FX does offer a great user experience. Browsing is quick and fast, sometimes slowing down for certain webpages.
The Sharp FX smartphone suffers from inconsistencies with call quality as static can be heard during a call in some instances. The speaker volume is not as high as other similar mobile devices, therefore playing music without a headset will not prove very enjoyable.
The FX's 3.7v Lithium-Ion battery lasts for up to 4 days on standby and offers up to 7 hours of talk time on a single charge.
Verdict (4 out of 5)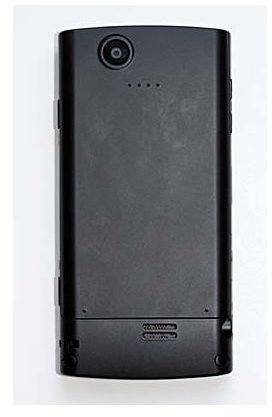 The Sharp FX is a midrange device costing $99.99 after rebates and offering decent phone quality and performance. The FX is said to be most suitable as a youth oriented device because of its innovative and unique design and classical keyboard application, in addition to the fact that the price is suitable for budgeted households who need mobile phones for their youngsters. However, it is still an all rounder mobile phone because it is filled with applications that will appeal to everyone.
The Sharp FX can be purchased after contract agreement at AT&T.