Pantech Pursuit Review: Budget QMD
Design (4 out of 5)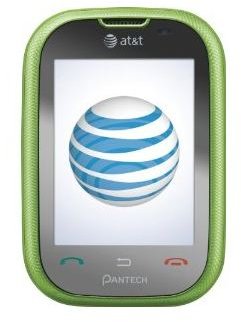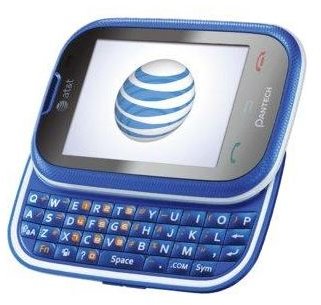 The Pantech Pursuit is very small measuring 3.6 x 2.5 inches and it is 0.6 inches thick. It may be first perceived as a kid's toy because of its small size. The casing is textured making it feel more innovative than it looks. The Pursuit's display is a 2.8 inch touch screen. This may seem smaller than most other devices but it's surprisingly usable. The screen supports 262,000 colors at 320 x 240 pixel resolution giving it a crisp and bright look. The backlight can be adjusted to suit the user. The screen is also reflective, which some users may find rather troublesome in sunlight. The slide down QWERTY keyboard makes for easy and quick typing.
User Interface (5 out of 5)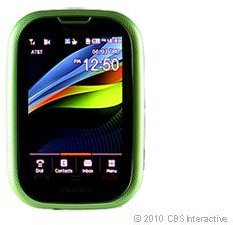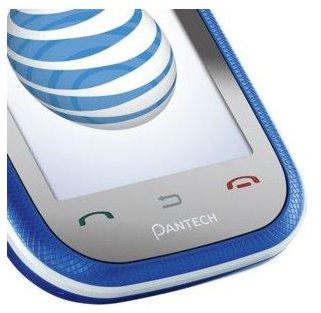 Similar to the iPhone, the Pantech Pursuit features three different home screen versions which can be flipped through by swiping a finger from one side to the other, like flipping the pages of a book back and forth. Two of the three home screens are customizable. One features favored applications while the other houses favored contacts. Along the bottom row of the touch screen are several shortcut options. They lead to the phone dialer, messages, contact list and main menu. Inside the menu interface users are faced with three more pages of applications and functions which can also be customized to their liking.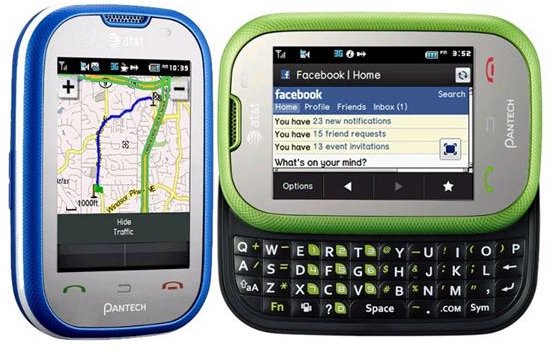 The Pantech Pursuit's display is resistive which means it requires more pressure than other touchscreen devices. Even so, the touchscreen is responsive to light pressure and does not require much force. You also have the option of the slide out QWERTY keyboard or you can use the on screen keyboard or handwriting recognition software by Graffiti. There is also a Drawing Commander application which allows users to launch an application by scribing a letter onto the screen. The address book can be accessed by writing 'a' or the music player by writing 'm'. It may take a while for the phone to get used to and respond appropriately to handwritten text and commands.
Underneath the Pursuit's display are three touch sensitive keys for Clearing, Ending or Sending data or calls. These physical keys tend to respond better than their touch screen twins but this is a user's choice. On the left side of the phone is a microSD slot and volume control buttons. On the right are the power key and screen lock button in one, camera key and a headphone jack. The actual camera lens is located on the back of the device.
Features (5 out of 5)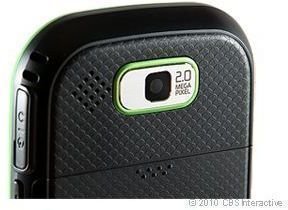 The Pantech Pursuit mobile phone has several basic features, such as a 600 entry phone book, speakerphone, alarm clock, calculator, calendar, stopwatch and timer just to name a few. There are also voice command options and a voice memo recorder.
The phone can access GPS with AT&T's popular Navigator app and mobile Internet comes in the form of the att.net HTML browser. Although the phone has a small screen size, it does not hinder surfing. The Pursuit also features the ability to multi-task by running more than one program at once. This number is limited to three programs at a time but that's enough to cater for most needs.
The Pantech Pursuit is especially savvy as a youth-friendly device as it introduces several social networking features. There is AT&T's SocialNet which houses several popular social sites like Facebook and Twitter. Dedicated apps for either network can be downloaded from the Internet as well. It also features a 2.0 megapixel camera. This is not a very innovative feature due to its small megapixel ratio but still manages to take decent photos during the day.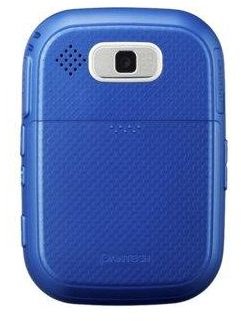 This phone was built for messaging and promotes a wide range of messaging features such as text and multimedia options, mobile e-mail and instant messaging. It is a 3G device and is able to access broadband services while on the go.
Some applications that have been preloaded into the Pursuit are Mobile Video and Music, XM Radio Mobile, Shazam a song ID app, ringtone creator and access to several music fan sites. The phone can also hold up to 16GB external memory of music and video files.
Performance (4 out of 5)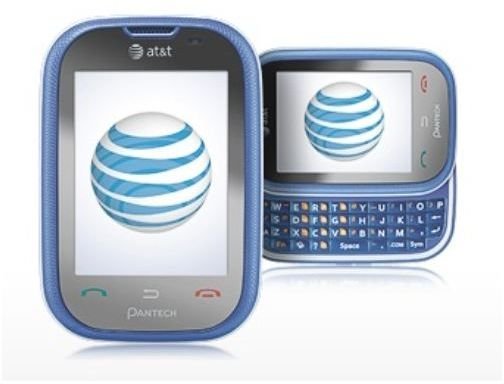 The Pantech Pursuit performs well over AT&T's wireless connectivity with low drop rates and above average call quality and the speakerphone is good too. Music is clear and crisp on the mobile device and is even better when combined with a high quality headphones or earphones. While surfing the net, 3G connectivity is fast. Downloading media takes less than a minute and viewing web pages takes around 20 seconds. The phone also lasts for up to 5 hours of talk time.
Verdict (4 out of 5)
This is a great messaging device and networking tool but is best suited for the younger generation. The small QWERTY keypad and touchscreen make the phone easily accessible and its media player offers music on the go. AT&T's 3G connectivity is a decent addition to this phone. The Pantech Pursuit is basically a budget QMD.
References