Review Of Windows Mobile TV App From SPB
150 Streaming TV Channels Free
Looking for some way to watch TV on your Windows Phone? Perhaps there is a news broadcast you want to check, or perhaps a vital sports game you cannot miss?
New from SPB is the second release of their web TV application, the free to use Windows Mobile app SPB TV 2.0.
Featuring more than 150 channels from over 20 countries, SPB TV 2.0 is a great way to enjoy mobile TV, particularly on Windows Mobile smartphones with larger screen dimensions.
Suitable for any device running Windows Mobile 5 or later, this IP-TV app can be used with both touchscreen and non-touchscreen WinMo devices and comes packed with a range of features, from picture-in-picture to picture-out support where appropriate.
Ease of Installation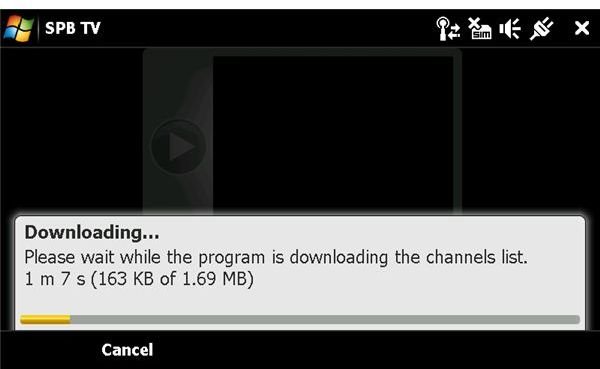 As with their other products, SPB provide two methods to install this latest app. By visiting www.spb.com you can download either a Windows installer .EXE file for both touchscreen or non-touchscreen devices; similarly, you can download CAB files for direct installation onto your Windows Mobile device, from the same links. The download files are 5 MB and you will need a spare 4 MB on your smartphone.
As with any streaming media application, use of SPB TV 2.0 via 3G, HDSPA, Edge or other high speed mobile internet connection can impact your allowance – this sort of use should only be considered if you have a generous data plan. This Windows Mobile TV app can also be used over Wi-Fi, however, which offers a suitable alternative.
Enjoying Windows Mobile TV
With 150+ subscription free live and video-on-demand channels from around the world, there is surely something for everyone available on SPB TV 2.0. There is an integrated TV guide providing accurate information as to what is available to watch, the facility to alter the quality of the video stream (great for slow connections) and even a useful picture in picture mode. The real improvement over the previous version of the app is the ability to set reminders.
This can be done via the TV Guide screen, accessible from the app menu, wherever program listings appear. Sadly the nature of the channels included in SPB TV 2.0 means that not everything is listed before broadcast, which leaves this feature hanging in some ways.
Finally, the picture-in-picture option is, as you would expect, a great way to watch TV and browse for some other channels at the same time.
Windows Mobile TV for Free (4 out of 5)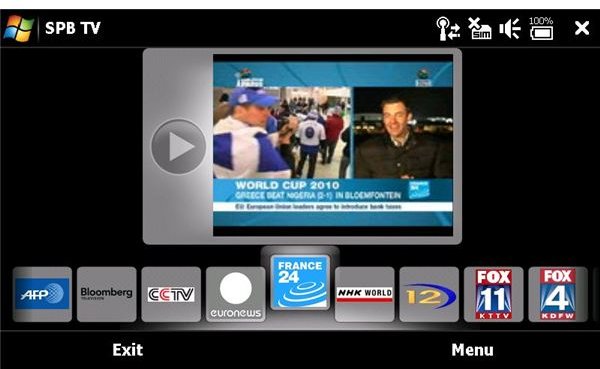 SPB TV 2.0 is a step up from the previous version, with some excellent improvements in the user interface. SPB really put many other mobile developers to shame with their commitment to the Windows Mobile platform, and their dedication is evident both in their vast variety of apps (they also have an internet radio application available, reviewed here) and the work that goes into producing them.
As with the previous release and the SPB Internet Radio app, SPB TV 2.0 lives and dies based on the channels available. While any changes to the channel list is managed centrally by the SPB servers, ultimately it can be challenging finding anything of real value to watch, thanks to the absence of major TV channels.