Pantech Breeze III Review: Basic Clamshell Feature Phone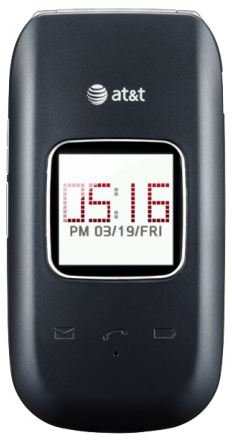 It's funny how the cell phone market has changed. The expectation nowadays is that everyone wants a smartphone and more and more people are using their phones for all sorts of things other than making phone calls. The general trend now, when you get a feature phone that is focused on making calls, is to describe it as a good phone for senior citizens. Sometimes that's followed up closely by kids and cell phone newbies. This is at best a generalization and at worst an outright lie.
The Pantech Breeze III will suit anyone who wants a basic phone. If you just want to make calls and send texts then it's a good choice regardless of your age. It can also handle music, video, Internet browsing and it takes photos, but each of these features is horribly flawed. You can be sure this is not a phone that will make any kid's wish list; it's the kind of phone parents will buy for their kids because it's cheap and they can't run up huge app bills on it.
Design (3 out of 5)
The third iteration of the Pantech Breeze has stuck with the classic clamshell design. I actually like this design, it was once the height of cool with the Motorola RAZR, but it has fallen by the wayside in recent years. The thing is, phones that fold open are more comfortable to use, the speaker is at your ear and the microphone is at your mouth, it somehow feels better than the now ubiquitous fat candy bar style.
In any case the Breeze is fairly attractive. You've got a matte black front with a 1.38 inch external display that gives you the date and time. It will also tell you who is calling when the phone goes off, the 128 x 138 pixel resolution and support for 65,000 colors allows for caller ID photos to pop up.
The back is textured black, presumably for better grip and you'll see the camera lens there. The volume rocker is on the left spine and the microUSB charger port sits on the right. Sadly that microUSB port has to double up as your headphones port and there are none provided with this phone.
The inside of the Breeze III is silver. You've got a 2.2 inch display that supports a resolution of 240 x 320 pixels and 262,144 colors. Directly beneath the display, on the top portion of the phone, there are three keys you can assign quick dial contacts to. Moving below the hinge you'll find a standard D-pad for navigation with a central select key and some soft keys for start and end call and also voice command and camera keys. Beneath that there's a nice solid numeric keypad with spacious keys. It's all pretty simple, clear and easy to use.
Overall this version of the Breeze is shorter and fatter than the last one with dimensions of 3.9 x 2.02 x 0.74 inches. It is also slightly heavier at 3.6 ounces.
The fact the corners are rounded makes it comfortable to hold and slide in and out of a pocket or bag. The black and silver color scheme is understated and overall it looks decent.
User Interface (2 out of 5)

You've got an interesting choice of Breeze Mode or Advanced Mode when it comes to the UI. Breeze Mode is just a simplified version that gives you a big, readable menu of options, while the Advanced Mode is a more traditional grid or list style with icons. There's more evidence of the senior citizen target market here with a pill reminder app and the large font in Breeze Mode will be perfect for anyone with failing eyesight.
The menu is easy to navigate and you have a few customization options to change the theme, font style, clock, backlight timer and brightness. You can also access the other features of the phone and we'll take a look at them now.
Features (2 out of 5)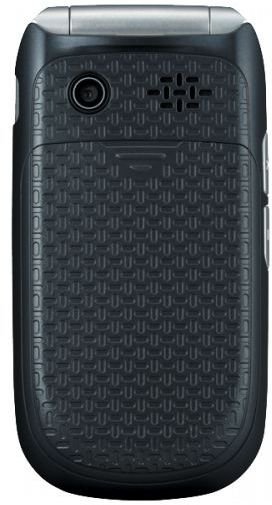 The Pantech Breeze III is a 3G phone but there's no support for Wi-Fi. It basically covers quad-band EDGE (850/900/1800/1900 MHz) and dual-band HSDPA 3.6 (850/1900 MHz).
You've got all the basics such as a calendar, alarm, speakerphone, calculator, stopwatch and a few more besides and then there's a standard glut of AT&T bloatware. You can pay extra for AT&T Navigator, AT&T Music and things like that – all of it overpriced. You've also got a 1,000 entry phonebook with picture and ringtone ID.
There is support for email, SMS and web browsing. The browser is powered by Opera Mini so it is actually very usable.
The music support is good and the Breeze III has a music player that supports MP3, AAC, AAC+, eAAC+, WMA, WAV, AMR, and 3GP formats. Luckily it also supports stereo Bluetooth so that's the route to go with regard to headphones because the microUSB port is useless.
You can watch video in MPEG4, WMV, and 3GP formats but the screen is too small.
There's a 1.3 megapixel camera with video recording capability but no flash. It is basically completely useless.
You've got 80 MB of memory but you can expand it to 32 GB with a microSD card, although you'll have to remove the back cover and the battery to get at the card slot.
Performance (3 out of 5)
The highlight of the Pantech Breeze III is the call quality. Calls come through loud and clear, although reception isn't the greatest. The speakerphone works well too, but it doesn't go very loud.
You'll get a decent 5 hours or so of talk time from a full battery and standby averages 17 days – in your face smartphone owners!
The Verdict (2 out of 5)
You could do a lot worse than the Pantech Breeze III. Actually scrub that, you couldn't do a lot worse, but it is cheap, it looks okay and it works as a phone. It can even manage a couple of other things at a push. It probably offers the right combination for some people, but I wouldn't condemn senior citizens to phones like this. The idea that smartphones are too difficult to get the hang of is a total fallacy – what could be easier than a touch screen and an intuitive user interface? I think everyone could get some enjoyment from Angry Birds and YouTube videos, so spend a touch more and get yourself a budget Android phone or an old iPhone.
References