Review of Sharp Jump: A Low Cost Social Networking Phone
Introducing The Jump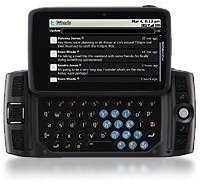 The low priced Jump focuses a lot on social networking and texting with its QWERTY keyboard and 3G compatibility – so if you are hot on Facebook, Twitter and the like, then this might be a perfect choice for you. Let's take a look at its features to help you decide.
Design (4 out of 5)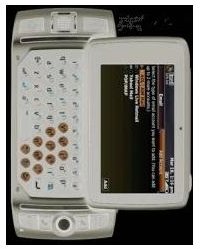 OK, the phone is approximately 5.11 inches long and 2.36 inches wide, which is fine; but it's also approximately .63 inches in depth and that may come across as bulky to some. I think it's bulky because I am the type of girl who likes to carry my phone in my pocket book or even my back pocket; however, if you keep it somewhere in your handbag this obviously isn't such a concern. So, I guess the size of the phone may be considered bulky or not relative to your preference.
The screen is 3.2 inches with WVGA resolution, which means that websites that are formulated to 800 wide screens can be rendered full paged on the Jump. This is one of the best qualities of the Sharp Jump when coupled with the 3G connection as our generation spends more time browsing social networking websites than actually making phone calls, and these social networking apps load fairly quickly on the Jump; although some websites take a while when using the installed Opera Mini browser. The screen slides out and swivels to reveal a nice looking QWERTY keyboard, which is essential for all the Facebook status updates and the constant texting,
Aside from the fact that it looks a little fat, compared to my BlackBerry Curve, the Jump is fairly stylish, especially if you like anything that can slide, flip or swivel… I don't. The Sharp Jump is almost an exact replica of the Sidekick in terms of design (though not necessarily features) and the same as the Mobiflip that was released by Sharp late last year.
User Interface (5 out of 5)
Despite its sophisticated look, the Sharp Jump is actually quite easy to use. It has a trackball that you use to manipulate the menu and typing with the keyboard is simple once you are already within an application or screen to type. I am not a fan of the trackball, so I found it a little bit annoying to be scrolling, but I know some people swear that scrolling is easy and the phone responds immediately. Finding your applications and accessing them is simple as the menu has the standard icons and titles of a regular cell phone and a scroll and a click will get you started. The screen is bright and the words are sharp, although some text seems a bit small to me on certain websites, but you are able to zoom so I guess that isn't really a problem.
Features (4 out of 5)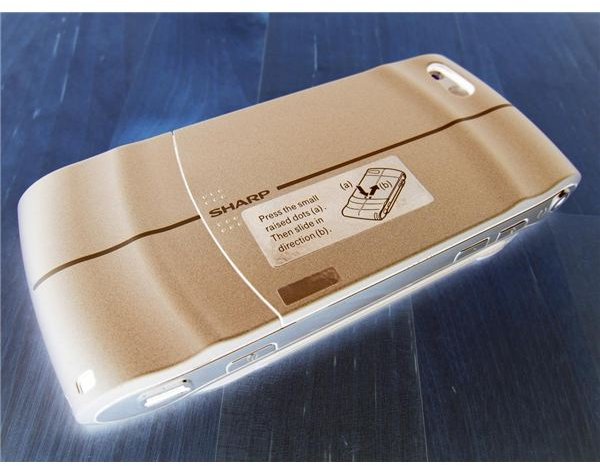 The phone is Bluetooth compatible and using a stereo Bluetooth headset helps your side of the conversation come across quite clearly. The camera is a 3.2 mega pixel and takes good pictures compared to my BlackBerry Curve that can turn out some foggy pictures at times. However, these "good pictures" were taken during the day with enough lighting as opposed to being taken at twilight or under poor lighting conditions. The autofocus does help though, especially when you want to take a quick picture and do not have the time to get your target in line. The Bluetooth stereo headset that was used also amplified the built in media player which sounded pretty good on its own. But ensure that you get a 4GB micro SD card to hold all your media files because that is as far as it can be expanded to.
The Jump supports multimedia messaging (which all phones do these days), but it also supports a form of 2-way short messaging as well.
Performance (4 out of 5)
Well, the best thing that can be said for the Sharp Jump in this category is that no signal issues arose, there were no dropped calls and no breaking up in the middle of a conversation. That probably has more to do with Cincinnati Bell than the phone, but nonetheless is a definite plus. The battery lasts well and does not need to be charged everyday, even when spending a lot of time texting and browsing. Overall there are no performance complaints.
Verdict (4 out of 5)
OK, the Jump is no smartphone, but if you are on a budget and are looking for a cheap phone that still gives you access to your social networking with easy texting and typing, as well as email and browsing capabilities, then this is not a bad choice to make. I think its biggest drawback is its thickness and for those who do not carry their phone in their pockets anyway, that may not really be a problem. You can get your Sharp Jump from Cincinnati Bell with free shipping for just $29.99.
Reference
Tech Specs and Image Credit: https://www.cincinnatibell.com/business/wireless/phones_and_devices/?id=sharp_jump&t=3&locale=business&region=Cincinnatiq=1#tabs