What to Expect from Your Pantech Caper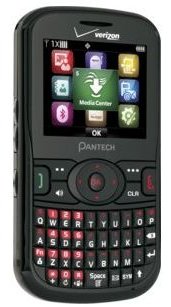 The Pantech Caper is one of Pantech's most recent models which was specifically designed for the Verizon Wireless prepaid phone plan. This phone is a simple entry-level device for individuals looking for a basic and compact mobile companion. With a handy keyboard it is ideal for messaging but it doesn't have much more to offer.
Design (4 out of 5)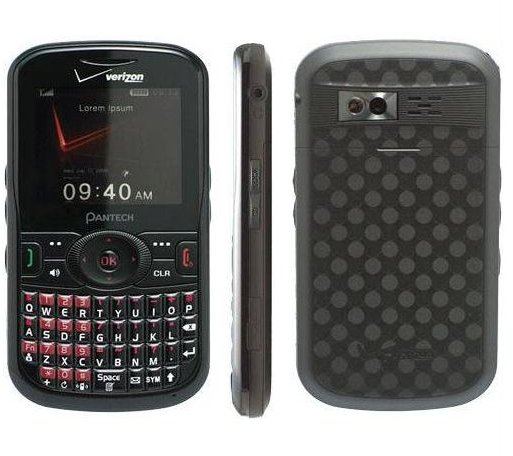 The Pantech Caper is a candy bar phone which measures 4.4 inches long, 2.4 inches wide and 0.5 inches thick, making the Caper a small and compact mobile device which fits comfortably and securely in the palm of the hand. It features rounded corners and a textured surface which promotes a firm grip. It is predominately made of plastic and may feel cheap to the touch but it is sturdily made. Since the Caper is a cheap and basic mobile, its plastic body is about what you would expect.
The Caper's display is a medium sized, 2.6 inch screen which features a great array of 262K colors and a 220 x 176 pixel resolution. Although small, the Caper is a bright and colorful device with sharp graphics and text.
The phone houses two soft keys and a circular navigational toggle button with a middle OK key, clear button, Send and End/Power keys and a dedicated speakerphone button. Each directional button on the navigational array performs specific tasks. The up, left and down arrows can be defined by users to perform whichever tasks they prefer. This can be quickly set up using the Phone Settings menu.
The Pantech Caper also features a compact QWERTY keyboard which is nicely spaced and houses slightly raised keys making it easier to type by feel. The numbers on the keyboard are highlighted in red. There is also a dedicated messaging key which makes retrieving and sending messages very efficient. Along the spines of the device you'll find the volume rocker, headphone jack, dedicated camera key, voice command button, micro-USB port and keyguard lock. The camera is situated on the back of the device along with a self portrait mirror.
User Interface (2 out of 5)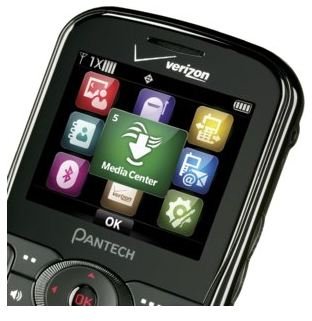 Since the Pantech Caper is such a basic phone its user interface isn't very unique. On the home screen you'll see the date, time, service meter and battery level markers. On the bottom notification panel is the menu button. Users are able to customize which shortcuts they want to feature on the home screen. The menu is a basic grid or scroll bar. Users are able to adjust the font type and size, dial font type, clock format, adjust the backlight timer and adjust the layout of the menu icons.
It's pretty easy to navigate and the keyboard makes one-handed typing a possiblity.
Features (3 out of 5)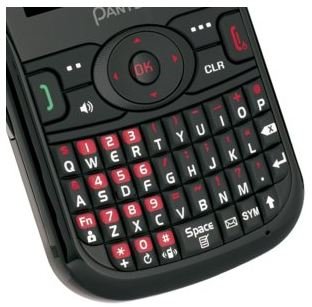 As previously mentioned, the Pantech Caper is a very basic messaging phone. As a result, it is not laden with applications and special features. More so, it carries the very basic necessities of any mobile phone. It comes with a 1,000 entry phone book where each contact can be given up to five different numbers, a street address, IM screen name and two email addresses. The Caper also features a nice array of ringtones and alerts, an alarm clock, stop watch, world clock, notepad, calendar and tip calculator. Other features include Bluetooth and a mobile web browser.
The Pantech Caper is a messaging phone and as such it carries all the relevant messaging functions such as multimedia and text messaging, IM support and mobile email. Its mobile email feature is available as a download which allows emails to be sent and received from various providers like Hotmail, Gmail and Yahoo. There is also the option of using IMAP or POP servers. The Mobile email function also supports Outlook's Calendar sync and Microsoft Exchange. For as little as $5 a month users are able to use these functions on a Pay As You Go option.
Other features include a 1.3 megapixel camera with a choice of four resolutions, a self timer and options to adjust the orientation, color effects, white balance and brightness.
Performance (4 out of 5)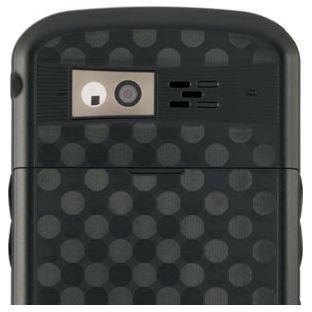 The Caper features reasonably decent call quality in city areas and great volume quality in noisy environments. There is some static which interferes at some points but for the most part the phone does offer a good call quality. The battery life on the Caper can last for up to 4.5 hours of talk time and 16 days on standby.
Verdict (3 out of 5)
As a messaging phone the Pantech Caper has no faults. Along with its prepaid calling plan, spacious QWERTY keyboard, bright and vivid display and slim form the Caper is a great and lightweight phone for those who need a fast and responsive messaging companion. It's no BlackBerry smartphone, but as long as you understand that it is a messaging phone and you are willing to do without multimedia options or decent pictures, you can do well with the Caper.
References
Pantech USA, https://www.pantechusa.com/phones/caper