Review of the Sony Ericsson Xperia Pro: Great Choice for Working People
What is the Xperia Pro?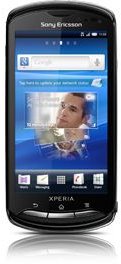 It is the perfect smartphone for business executives due to its functional applications and useful features. The phone, having been issued in February of 2011, is available in black, silver and red. Many people think that you need to have a BlackBerry for a business phone, but you will soon realise that there are alternatives and this is one of them.
Design (4 out of 5)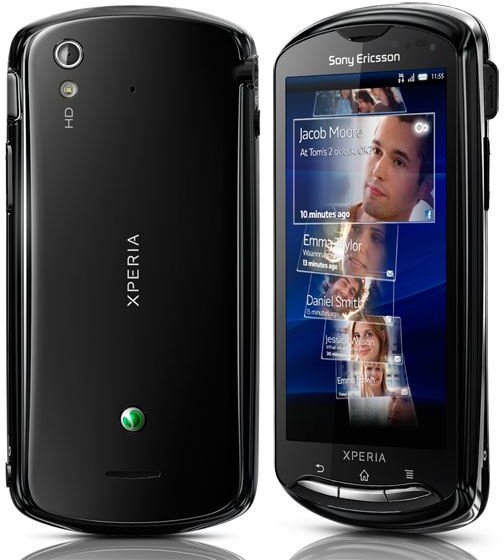 The Sony Ericsson Xperia Pro is a stylish new mobile phone. It features a large 3.7 inch screen with an 854 x 480 pixel resolution display which is supported by the Bravia graphics engine technology. It also features two cameras, one on the back of device at 8 megapixels and an LED flash function. On the front is a 2 megapixel camera for video calls.
The phone is a sleek cornucopia of chrome accents, silver buttons and a comfortable grip. On the front of the device underneath the display are three buttons, the Back, Home and Select keys. The slide out QWERTY keyboard is complimented by landscape view with nicely spaced and gripped keys. On the sides of the device are the charger port, HDMI port, microSD slot, headphone jack and volume keys.
The Sony Ericsson Xperia Pro weighs 142 grams and measures 120 x 57 x 13.5 mm. With an LED lit LCD screen, 16 M color support and a capacitive touch screen, this phone is both responsive and bright. The Xperia Pro also features a scratch resistant surface.
User Interface (4 out of 5)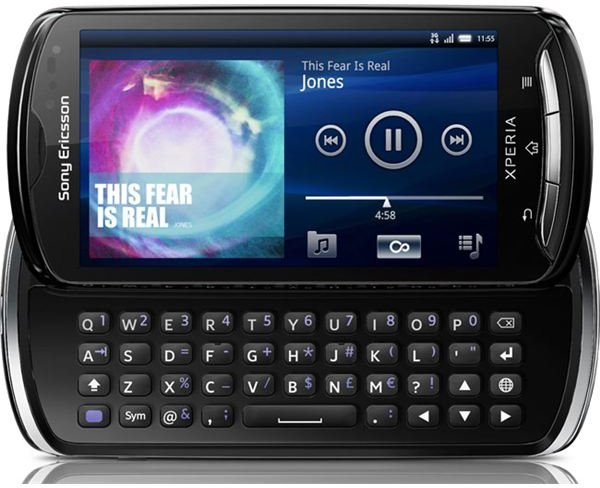 The Xperia Pro's interface is very intuitive. When the QWERTY keyboard is slipped out of its bed, the accelerometer automatically changes the orientation of the screen to landscape mode. The interface also features a multi-touch input method and features timescape design.
Sony's newest mobile phones are well known for their cutting edge technology as well as multimedia experience. There are a slew of smart functions such as its fast messaging technology, Type and Send functionality, dedicated apps and a Smart Keyboard trigger made possible by the Android Gingerbread operating system. As a result, the Xperia Pro is very easy to use, efficient and effective. It is a very capable and advanced smartphone.
Features (4 out of 5)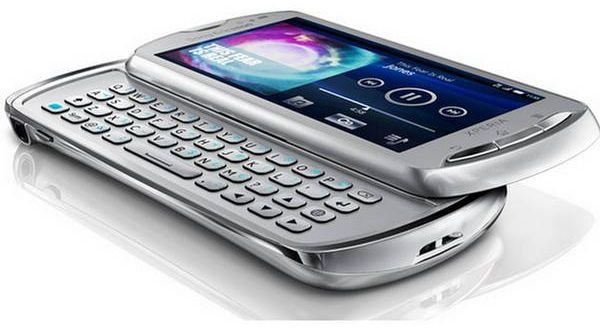 The Sony Ericsson Xperia Pro features a full pull-out QWERTY keyboard that is stylishly and ergonomically crafted. This feature allows users to make use of the phone's predictive messaging capabilities as well as its Type and Send functionalities.
The Xperia Pro is a great business type phone as a result of its professional functions. For instance, this smartphone is able to sync emails, contacts and calendars using the pre-loaded Office Suite Pro program. This software also allows users to edit and view office documents directly from the mobile phone.
Another useful feature is its Wi-Fi and its ability to become a Wi-Fi hotspot. It also carries Bluetooth support, and has excellent camera options with video recording and calling, geo-tagging, touch focus and face and smile detection features.
As far as messaging goes the Sony Ericsson Xperia Pro offers push email, IM, email, MMS and SMS options. The phone also comes complete with an FM stereo radio, A-GPS support, Java, HTML browser, music and video player, built in HDMI and Adobe Flash support.
That's all before you delve into the delights of Android apps and games.
Performance (5 out of 5)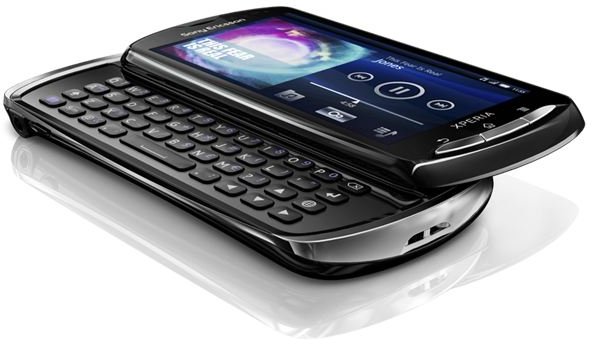 The Sony Ericsson Xperia Pro is powered by a 1GHz Qualcomm MSM8255 Snapdragon processor and has 320 MB phone memory and 512 MB RAM. It comes available with an 8 GB microSD card and that can be expanded up to 32 GB of memory.
The Xperia Pro houses a standard Li-Po 1500 mAhIt battery which features a talk time on GSM/GPRS mode of up to 7 hours and standby time of up to 430 hours. While on UMTS mode it features 7 hours talk time and 400 hours of standby. While listening to music and watching video playback the phone will last up to 31 hours and 7 hours respectively.
Call quality on the Xperia Pro is great with low levels of dropped calls and excellent, clear and crisp audio.
Verdict (4 out of 5)
Overall, the Sony Ericsson Xperia Pro is a phone above others thanks to its innovative and attractive design and functional features. Two cameras enable users to make personal and business voice and video calls, as well as take snapshots and videos while on the go. Its business oriented software, such as Office Suite Pro, also enables individuals to stay up to date with business happenings. The keyboard is comfortable to use and makes typing messages and emails quick and easy.
You may be thinking that it is still just another smartphone, but the Xperia Pro also has a great longlasting battery life, making it ideal for the travelling business man. Along with its innovative Type and Send feature and Wi-Fi options the Xperia Pro is at the top of the line as one of the most functional and innovative smartphones around.
References