HP Pre 3 Review (Palm Pre 3)
Getting to Know the HP Pre 3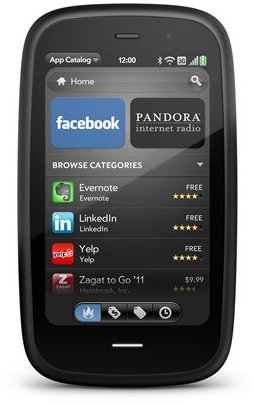 Although void of the Palm label, after HP acquired Palm, this phone is pretty much the same as its predecessors. This high-end smartphone was developed as a webOS device that rivals all other mobile devices. Within this HP Pre 3 (previously Palm Pre 3) review we will outline various aspects of this new phone for users contemplating it as a serious purchase.
It is an attractive smartphone and should appeal to plenty of people.
Design (4 out of 5)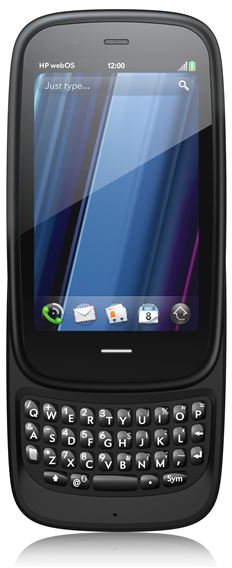 The first feature of the phone that you notice is the incredibly bright touch screen, thanks to the Super AMOLED Plus technology. At 3.6 inches, and with a 480 x 800 pixel resolution, it is the biggest screen ever attempted by an HP or Palm device.
Any other HP Pre 3 review may fail to mention the design of the phone in detail. It is absolutely something worth mentioning. The HP Pre 3 is a slickly designed phone. Curved edges, shiny black face and a smooth texture which feels great in the hand. The back of the phone is finished in a soft, black plastic. The construction of the phone feels rather sturdy as a result. I am a BlackBerry fanatic, but if I was ever planning to go Palm, this would be highly considered.
The phone does measure a chunky 64 x 111 x 16 mm but makes up for its thickness with a square QWERTY keyboard which slides out, a great touch screen and a list of great applications and integrations. Once the keyboard has been deployed it reveals a large self-portrait mirror. In fact, many users may liken it to the BlackBerry Torch, which also carries some of the features mentioned above.
The styling of the phone also features a power button on the top right, headphone jack and mute switch, as well as a 5-megapixel camera fitted with autofocus and LED flash abilities. The touch screen features all of the clickable or selectable features allowing the bottom of the phone to stay void of clunky buttons and giving it a cleaner design.
User Interface (5 out of 5)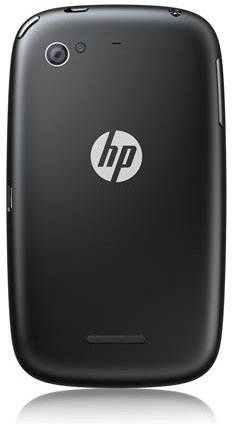 The HP Pre 3 has a uniquely useful and slick user interface. Powered by the webOS operating system, the user interface is extremely well designed, easy to navigate and entertaining to use. The interface is similar to that of the iPhone but is as flexible as an Android. The Pre 3 has a slew of useful widgets, home screens and shortcuts which makes the experience of using the phone smooth and pleasurable.
Within the web OS, you will have the option of applying certain apps to their own window on the home screen. This has been appropriately labeled as a 'card'. In order to switch between tasks users are able to swipe through each card until they find the one they need. Closing a running app is as simple as swiping the card off the screen. Safe to say, this user interface is fast and intuitive.
Features (3 out of 5)

One great feature of the HP Pre 3 is the 'Just Type' functionality. Users are able to type a word or phrase and then choose what they would like to do with that search afterwards. In other words, once a word has been typed, a pop-up screen appears where the user is able to choose whether they would like to search the phone or web for the term. You also have the option to start a text or email with that word or phrase.
The HP Pre 3 has available apps which can be purchased and downloaded at the App Catalog store. There certainly aren't as many applications as there are in the Android Market, the iPhone App Store or even BlackBerry App World, but there is plenty here to satisfy most casual users. Be warned, though, that webOS is never going to support the vast number of apps and games that you can access on Android or iOS.
As previously mentioned, the phone features a relatively modest 5 megapixel camera and a rear portrait mirror. It can also record HD video at 720p. It is also able to print wirelessly to an HP printer. Amongst its more charming features is the ability to connect to the recently released HP Touchpad making synchronization and use easier and more efficient. Users are able to use the Touchpad's speaker, microphone and camera to answer calls while their phone charges elsewhere.
The phone does also offer Wi-Fi access, A-GPS capabilities, both audio and video player and the ability to send IMs and emails. Other basic tools include access to IMAP, POP3 and Exchange accounts, calendar and phonebook.
Performance (5 out of 5)
The HP Pre 3 features a 1.4 GHz Qualcomm Snapdragon MSM8x55 processor and a choice of 8 GB or 16 GB of internal storage. With all combined, the HP Pre 3 offers an impressively fast performance, unlike other 1 GHz phones on the market today. The speed of everything on this phone is heightened as a result of its fast processor speed. It also offers excellent call quality.
Verdict (4 out of 5)
Although limited in terms of applications, the HP Pre 3 does offer an ease of use not yet encountered in other mobile phones. The user interface is fast and attractive and its intuitive features enhance the phone's usability. Along with its attractive design, camera, and QWERTY keyboard the HP Pre 3 is a great phone for anyone looking for functionality and beauty. Learn more about this business phone and where to buy in your area from the HP website.
References