Sony Ericsson Spiro Review

Our review today is of the final release in Sony Ericsson's trio of budget Walkman phones, the Spiro. The Spiro is cheaper than its older siblings, the Sony Ericsson Yendo and Zylo. As you might expect as the cheapest, at $100, it also has the shortest list of features.
But let us be honest, the reason anyone would want to purchase this phone in the first place is the fact it is very cheap and has an excellent audio pedigree, or so Sony Ericsson would like you to believe. So is the Spiro a phone worth lending an ear to? We answer that question and many others in our review.
Design (2 out of 5)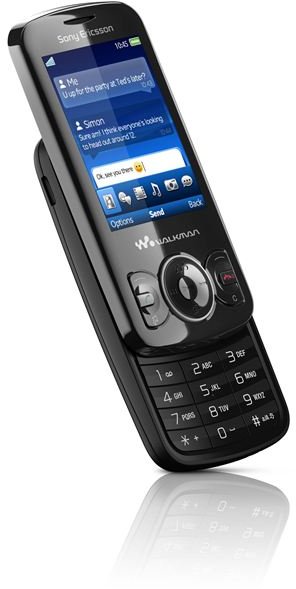 The Spiro is an excellent little phone looks wise, but it has a rather disproportionate build quality. The all plastic build does not feel cheap to hold or use, but the back cover is bloated, as if were about to fall off the phone, the sliding mechanism is smooth but you do feel as if the plastic is grating against itself. The phone is quite light at 90 g and with dimensions of 92 x 48 x 16.8 mm the only palm it won't fit into is a baby's.
At the front we have the 2.2 inch TFT 240x320 pixelated screen in QVGA resolution, capable of supporting 256,000 colors. The circular four-direction navigational pad is beneath the screen. The dedicated music controls are pretty obvious, to the left of the pad we have the Select, Call and Back buttons, to the right we have the Contacts, End call and Clear buttons.
Slide open the phone and we have a rather cramped dialing pad, although travel is well pronounced and so is the feedback. Almost all the keys will feel indignantly small for people with large fingers, the navigational pad might even challenge people with dainty fingers. The buttons are simply too small unless you happen to be an early teen or kid. So it seems the direct target of this phone is younger customers who want some good jams to rock to while instant chatting away with their friends.
The left side of the phone houses the naked microUSB port, the right side houses the volume rocker, which is rather difficult to press when the phone is shut, and the top has the 3.5 mm headphone jack. The back has the small round 2 MP camera lens, and popping open the back cover reveals the SIM card and microSD card slots.
User Interface (3 out of 5)
The user interface is just the same old rendition found on previous feature phones by Sony Ericsson, nothing new. But everything is simply placed and easy to find, and the entire UI moves smoothly without any lag. One oddity is that the Applications folder is placed inside the Organizer.
The phone book has a limited capacity of 2,000 entries, with multiple field entry and photo tagging available. There is no smart search, also there is a bug in the system, photo tagged contacts are displayed by their number only sometimes. Speaking of bugs the entire phone is so bug ridden it is almost certain Sony Ericsson did not test the system before releasing it. There has been an endless stream of complaints about this phone not working, from the one hour battery life to constant freezes and restarts. Sony Ericsson have released a firmware update that seems to have fixed most of the problems, but you could still encounter the odd problem here or there.
Another problem is, you can only store 250 SMSs. The reason for this problem will be explained in the next section. Supported texting mediums are SMS, MMS, E-mail and IM, social networking is taken care of by the on-board Facebook and Twitter apps, although they are bare bones in nature. E-mail is supported over POP3 and IMAP4, just enter your password and username and everything is ready to go.
Features (2 out of 5)
With a $100 phone you can't expect much, and you don't get much in terms of connectivity. All you have is 2G GSM network with the following frequencies supported; 850, 1900, 900 and 1800, and quad GSM with GPRS class 10 speed of 48 Kbs. There is no Wi-Fi or 3G, local connectivity is supported via Bluetooth 2.1 with AD2P and EDR, plus microUSB 2.0.
Now we come to the root of all the problems mentioned on the first page, concerning the innumerable bugs the Spiro has. The phone only has 5 MB of free memory, the lowest amount of memory on any phone I have seen, do not even consider buying this phone without a microSD card. So, as you can see, the phone has nothing better to do with its time than run out of memory, this also explains the SMS storage limit. 16 GB of external memory is all this phone can stomach.
As for the 2 MP camera, it is not the best out there. Pictures look blurry and have a very unrealistic presentation of colors, of course there is no flash or auto-focus, for customized shooting you can choose from various options such as frames, scenes, and smileys. Videos are shot at 15 FPS in CIF, not even worth watching on the phone itself.
Now we arrive at the main event, the phone's music player. The Walkman (4.0) branded music player produces excellent audio. Tracks can be filtered by artist, album, genre, year and individual track names, there are preset equalizer options available and so is TrackID, just a couple of seconds of any song and it searches Sony Ericsson's database to bring up information concerning the song. The biggest problem with the music player is perhaps the lack of album art, also the TrackID application is rather slow when compared to the Find Music app from Samsung. To round up the musical prowess of the phone you have FM radio with RDS, though no broadcast recording option. Supported audio formats are; MP3, AAC, AAC+ and eAAC+.
The video player is not particularly spectacular, only MP4 (H.263 or H.264 encoded) in the maximum 230x240 resolution. Video playback is riddled with stutter and lag.
The following is a list of miscellaneous features: Facebook, Twitter, JAVA, organizer, calendar, alarms, calculator, predictive text input, timer, stopwatch and notes. No GPS or document viewer, but we weren't expecting them to be on board.
Performance (2 out of 5)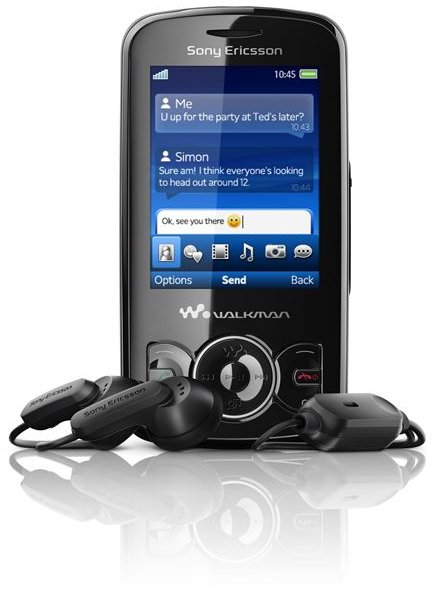 Whether the Spiro is a phone worth buying or not, will ultimately be decided here as we review the call quality, web experience and battery life.
Call quality on the Spiro is surprisingly good, considering how almost everything has been going downhill lately, the quality is not impressive enough to drop your jaw, but calls sound natural and relatively clear on both ends. Signals, though, tend to hold on very weakly if you move out of a strong coverage area.
Surfing is supplemented via the Obigo Q7 browser, pages render slowly, while images hardly ever render properly. At best the browser should be used for checking e-mail and simple websites. Zooming is slow and your surfing experience is constantly interrupted by "No Memory" messages, just use Opera Mini and save yourself a lot of pain.
Battery life is really rather poor, only 4 hours of talktime from a 1000 Li-Ion Polymer battery is hardly the usability expected from a feature phone. The promised 20 hours of music playback is closer to 12 hours. On average heavy use will require charging every day, medium use charging every 3 days and light use charging every 6 days.
Verdict (2 out of 5)
The Spiro is a good phone that Sony Ericsson messed up, badly. The phone was released untested and bug ridden, plus it has a few issues minus the two just mentioned. They are – poor camera, bad build, slow Internet and extremely limited internal memory. These cons outweigh the pros, as they are essential to the phone's entire operation.
So if you do want a cheap Walkman phone, consider the touchscreen cousin of the Spiro, the Sony Ericsson Yendo. Also the Nokia X3 is a viable option. But the Spiro is a phone Sony Ericsson should have re-called, they didn't. Save yourself a large amount of frustration, and just continue shopping around.
References