Sony Ericcson Yendo Review
Introduction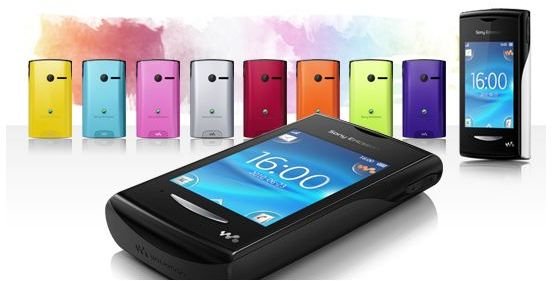 For some people, the music is everything. If you want your tracks in a cool, cheap touchscreen phone with the famous Walkman badge attached to it, the Sony Ericsson Yendo was made for you, or was it? Remember cheap ultimately means compromise, cheap construction and poor battery life and can make or break a phone.
The Yendo is a product of compromise, no doubt about that fact, is the Yendo a product of too little or too much compromise? The phone has everything its price tag and brand promises, which Sony Ericsson would like you to believe includes some great musical prowess. Let us see if the Yendo has what it takes to open your wallet and ears to it.
Design (5 out of 5)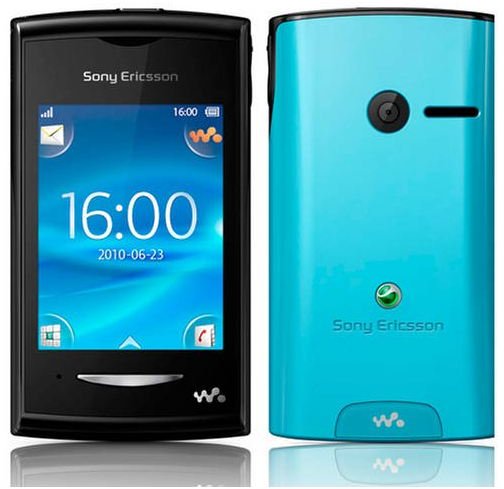 You could be forgiven for thinking the Yendo is a fat Xperia X10 Mini or an Xperia X8 with its teeth missing. The phone looks exactly like its two cousins, which is by any measure a good thing. The phone is not the slimmest around with dimensions of 93.5 x 52 x 15.5 mm, but it is relatively light as it only weighs 81 g, perfect for hanging around your neck using a lanyard. It has a capacitive 2.6 inch screen with QVGA resolution of 240x320 and supports 256,000 colors, in other words it is a run of the mill screen for a $125 contract free phone.
The Yendo has almost no buttons, at the front we have the thin and elongated back button, it is raised nicely and the feedback is excellent, what's more it glows in the dark. To the right we have the volume rocker. At the top we have the small and rather difficult to press power/lock button, that is it, these are the only buttons on the Yendo, no more, no less. But some peripherals should be taken into account, under the back button we have the mic hole and next to it the Walkman logo, and to the left we have a USB port with no protection, on top we have a oddly designed 3.5 mm audio jack. The design quirk is there to accommodate the Sony Ericsson MH-810 headset, designed for Walkman based phones.
Above the screen we have the proximity sensor and status LED light, both are nearly invisible, the only reason you see the LED is because it displays a light. At the back we have the round 2 MP camera lens which is depressed well into the phone, to protect it from scratches, this does nothing to protect the lens against dust or ketchup though. And next to it the loud speaker…elongated hole. Slimness is not the Yendo's strong point, but being compact sure is. Speaking of which the microSD card is hot-swappable, but unfortunately it is located under the battery cover, and so is the SIM card.
User Interface (4 out of 5)
The Yendo's UI is so reminiscent of the Xperia Mini series that at first glance you will think this is a smartphone, it is not a smartphone. By any stretch of imagination. But it is very user friendly, the fact that there is only one usable button means every other function is taken care of by virtual touch buttons, such as call and end call buttons.
It should be noted that the UI has no home screens or widgets, the only real widget is the music player which pops up if you run songs in the background. It does have a convenient four-corner system though, with the upper left leading to the music player, upper right to messages, lower left to the phone book and lower right to the dialer pad. These buttons can be customized with other shortcuts, though if you do so getting to the default features can become a rather long affair.
The phone's capacitive screen works very well and registers the slightest of sweeps and taps, which is a good thing as the interface is not the most responsive, the phone's native CPU is slightly underpowered, it's no iPhone experience. In time though you might learn to live with it, or throw the phone at a wall.
The phone handles all common message types, SMS, MMS and E-mail, e-mail protocols are only POP and IMAP, unfortunately the e-mail set up is completely manual, so you will have to know how to pair e-mail accounts. The phone only has old fashioned D-Pad, no QWERTY or anything fancy at all, having said that the D-Pad does work well and the T9 only helps in getting those messages typed faster. But if you text a lot then the Yendo is not a good choice, despite its Facebook and Twitter integration.
The phone has a generous enough capacity with 1,000 entries and 5,000 phone numbers supported, multiple filed entries are support and so is photo tagging. The dialer is completely bereft of any smart dialing features, but this is a common thing among Sony Ericsson's feature phones.
Features (3 out of 5)
The Yendo has just the bare bones feature wise, not all of them work well either.
For connectivity we have only the 2G GSM networks of GPRS and EDGE, their frequencies are GSM; 900/1800, GPRS; 850/1900. At least the Yendo is smart enough to recognize which is which and switches automatically if the network changes. Local connectivity is supplied via Bluetooth v2.1 with AD2P and v2.0 microUSB, there is no Wi-Fi at all. The Yendo has the smallest internal memory of any phone I have ever reviewed, a truly miserly 5MB, at best you could store one medium quality song. The processor is an almost useless 156 MHz.
Now we take a look at the Yendo's main party piece, the music player. For Sony Ericsson's first ever fully music orientated touchscreen device, the Yendo is a fail. The music player is bare bones in nature, no 5.1 surround or 3D playback, hell even the equalizer setting are buried truly deep into the sub-menu. Sound quality is above average though, but this is not a remarkable feat at all, even phones with no real musical orientation have fantastic playback. Almost all musical formats are played, it is a Walkman after all.
The TrackID feature works well enough, as does the FM radio with RDS. All music based menus are simple and elegant, the radio even has a handy way of tagging stations, it creates small "notches" on available stations once they have been scanned so you can get to them easily.
Now for the 2 MP camera, it is hardly worth using, at best use it for emergency snaps but otherwise stick to your normal camera. It has a maximum resolution of 1600 x 1200 pixels, no auto focus and definitely no flash. Pictures have a very high level of noise and there is almost no fine detail in outdoor shots, there is no Geo-Tagging or anything fancy. The camera UI is simple and serviceable, it feels like a blue knock-off of Samsung's TOUCHWIZ camera UI.
The gallery is not bad, you only get grid view which is organized by date, plus the blatant rip-off of Samsung One Touch Zoom. Videos are shot at a surprising 30 FPS but are shot in QVGA unfortunately, also they are recorded in 3GP format and not MP4, so the videos are worth strictly MMS purposes only. The video player itself is a big letdown, it only plays MP4 files encoded in H.263, or plain good old 3GP work as well. Remember to play videos encoded in a resolution beneath the phone's native resolution for the best playback quality.
The Yendo has a full set of organizer apps, all of which work very well. They are; Voice memo, Document Viewer, Predictive text input, JAVA MIDP 2.0, Alarm, Stopwatch, Calendar, Calculator, Timer, Facebook and finally Twitter. The Yendo does come with MicroUSB charging.
Performance (3 out of 5)
We have arrived at the main event, where we scrutinize the phone's call quality, browser and battery life.
The phone's call quality scores in the "very good" category, calls in a fully covered area are sharp and crisp, with only the slightest hint of background noise audible. The proximity sensor works very well, unfortunately the lack of smart dialing does somewhat dampen the experience. In areas with low coverage calls tend to crackle a bit, and there is a slight warble of white noise present, but it rarely drops calls or makes conversations unintelligible.
The web browser is a bit of a problem though, the Obigo Q7 web browser works well enough but some fundamental features are missing, such as tab support and smooth zooming. Pages take an age to load and the phone's resolution does not lend itself to page viewing, neither does the screen size lend itself well to prolonged surfing. There is no Flash whatsoever, even the YouTube app is no smooth sailor.
Your are recommended to download and use Opera Mini 5, the new Opera Mini 6 puts a bit too much strain on the Yendo.
Now for the battery life, the Yendo has a pitiful Li-Po 970 mAh battery, that struggles to power the Yendo, it has a talk time of 3 hours and 15 minutes and standby time of 312 hours. Heavy users will be charging the phone twice a day and light users once every 1 and a half days. However, the Yendo does have a user replaceable battery, unlike the Xperia Mini.
Verdict (3 out of 5)
The Sony Ericsson Yendo is a difficult phone to review negatively, it's one of those phone that despite its flaws you still would want to own. The body build and functionality is fantastic, so is the call quality and phone book. However, most other features underperformed or are just plain useless, the most anticipated feature, its Walkman brand, did not live up to the hype. The complete lack of any 3G or Wi-Fi is a very sore spot, as is the terrible video playback and dumb phone book.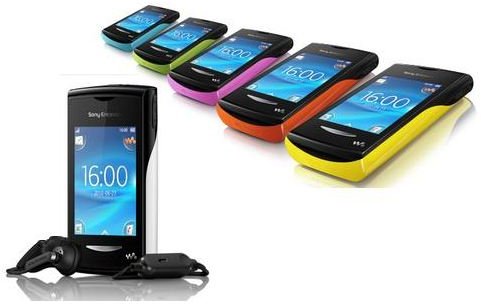 At least the Yendo comes in some truly eye catching colors of; Black, Blue, Green, Orange, Pink, Purple, Red, Silver, White and Yellow, so there sure is a lot of eye candy to be had.
To be honest the Yendo is like one of those really nice sports cars that look flashy from the outside, when you take it for a test drive you realize it's not what it was made out to be. Or like a super model with varicose veins. So it does pain me to do so, but I would not recommend the Yendo, instead you are advised to try the Samsung Star II or the slightly more expensive if not outdated Samsung Jet, it might be old but it sure packs a very powerful punch.
As always your comments are welcome, so please feel free to contribute or ask any question about the Yendo.
References