ZTE Blade Review (Orange San Francisco)
Introduction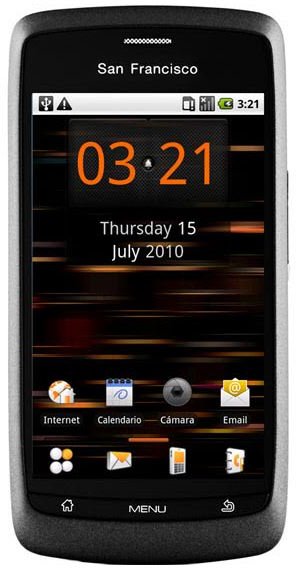 Cheap Android mobile phones, they are in style and in your budget, but they're usually a product of cheap plastic, low resolution screens, slow processors and bad cameras. The ZTE Blade also known as the Orange San Francisco in the U.S., is here to change the game, forever.
It comes with a highly unusual set of features for a "cheap" touchscreen running Android, such as its AMOLED screen, build quality and processor. As a matter of fact it is what the HTC Wildfire should have been, only better. But does it deliver on its promise? Can the ZTE Blade really outperform the competition? Read our review of the ZTE Blade to find out.
Design (4 out of 5)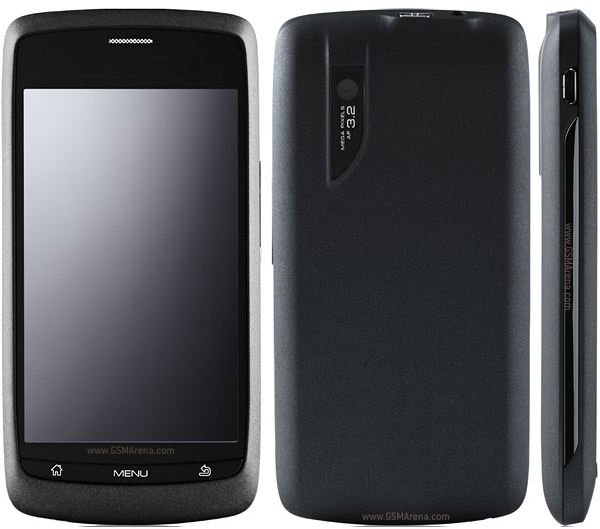 Now as far as design goes, the ZTE Blade is fairly standard with some visual touches here and there to make it stand out. It has a 3.5 inch capacitive AMOLED touch screen with a resolution of 800x480 pixels and 265,000 color support.
Unfortunately the demand for AMOLED screens created a shortage of them, as a result some ZTE Blades shipped with LCD screens. Beneath the screen are three physical buttons, the Home, Menu and and Back buttons, there is no search button so you will have to rely on Android's in built search bar, also the call and end call buttons are virtual.
On the left we have the uncovered microUSB port and a long thin strip of plastic, to the right we have the volume rocker and dedicated camera key, above we have the very small and hard to press power/lock button and next to it the 3.5mm headphone jack.The microSD card slot is located under the battery, unfortunately.
At the back we find a thin blade like strip that houses the tiny 3 MP camera lens, all elongated buttons or design accentuation's are designed to look like blades, hence the name. The ZTE Blade is thinner and lighter than the HTC Wildfire, as it weighs 110g and has dimensions of 116 x 56.5 x 11.8 mm.
User Interface (3 out of 5)
The ZTE Blade comes exclusively on Orange, as a matter of fact it is known as the Orange San Francisco. It also uses the outdated Eclair 2.1 Android OS, furthermore Orange have filled it to the brim and beyond with bloatware which slows the phone down significantly.
Unfortunately the apps that come preinstalled include the Orange store, which replaces the native Android store, Orange Maps, which is like Google Maps only worse, slower and rather expensive. Also featured are; Orange Contacts Backup, Orange Photo Upload, Global Time, Orange Wednesdays and a weather application that will make you weep tears of blood.
All of these apps are utterly useless, counter intuitive and cost money, you are very strongly recommend to root your phone and un-install all these apps and replace them with free and much better apps from the Android Market. The UI is also custom Orange, it is ugly and slow, fortunately there is an option available to switch back to the default UI, please select this option to enjoy the ZTE Blade to its fullest.
Now that we have the UI sorted out, lets check out some other features. The Phonebook has unlimited entries and supports video tagging, picture tagging, ringtone tagging and everything else an Android Phonebook should, it includes smart search, and multiple field entries. The phone has a QWERTY keyboard that does work well, as it is a custom keyboard named TouchPal, though sometimes it misses taps.
Swyping works very well and the accelerometer has some nice transition effects, when turning the phone into landscape mode. The phone supports MMS, SMS and e-mail. Unfortunately the heavily modified UI means it does not have a native e-mail inbox, just the compulsory Gmail and one that belongs to Orange (which sucks!).
The situation can be remedied easily though, with a simple rooting of the phone all the painful "Bloatware" from Orange can be erased. Overall the processor does feel sharp and responsive, not as good as a 1GHz processor but very satisfying for average usage. Here is an analogy; The ZTE Blade is a blank canvass of pure 2.1 Eclair goodness, Orange have tried to paint on it and they have made a mess. But fortunately you can wipe the canvas clean, and repaint it as you see fit.
The Blade's main menu does not have separate screens, only a single page in which all your apps are stored, this means a lot of scrolling downwards to reach an app you want. The phone does support Live Wallpapers for those of you wondering.
Features (4 out of 5)
The ZTE Blade comes with a full set of features, nothing is missing and most things work well. As a matter of fact the only things that do not function optimally are features or applications that are preinstalled, those that belong to Orange.
Let us start off, as is tradition, with connectivity. For international roaming we have the higher set of the following 2G GSM frequencies; 900, 1800 and 1900. For high speed connections, we have the dual 3G HDSPA frequencies of 900 and 2100. The Blade is optimally capable of roaming almost anywhere in the world, as long as it is not in a CDMA dominated region.
Local connectivity is catered for with Bluetooth v2.1 with AD2P and EDR, also onboard is Wi-Fi 802.11 b/g and microUSB v2.0. Under the hood we have a 600 MHz ARM 11 processor, Adreno 200 GPU for graphical performance and the slightly outdated Qualcomm MSM7227 chip set.
They all work very well, but if the phone has been updated to Android 2.2 (Froyo) it suddenly shoots the Blade into "hyper-drive mode", yes that's right, the Blade can be updated to 2.2, this offers a myriad of benefits, the least of which is that you can get rid of the junk courtesy of Orange. Although on the flip side Orange are selling the Blade in some regions with Froyo already running, a heavily modified Froyo, so in this case it is suggested you root your phone and install a fresh Froyo.
On Froyo the Blade is fast, zippy, sharp and accurate. In short it is a joy to use. The Blade has a 512MB ROM and another 512MB RAM, very generous portions indeed, there is also 150MB of internal memory available. The phone supports up to 32GB of external memory via a microSD card, however there have been numerous reports that 32GB cards crash or stall, so it is advisable to go for a 16GB card.
Now we come to the Achilles Heel of the Blade, its 3.15 MP camera with a maximum resolution of 2048x1536 pixels with auto focus. If a phone's camera is very important to you then the Blade is not your cup of tea, Pictures taken in full sunlight generally turn out clear and bright with a slight erasing of detail visible.
Indoor pictures are generally dull and have a strong grey tinge to them, also the auto focus is slow and macro shots are a complete nightmare to take. But the camera does come with all the basics such as Geo-Tagging, Panoramic shots, Mosaic shots, Frames, White-Balance and ISO configuration.
Videos are shot at a measly 15 FPS (frames per second) and are only worth looking at on the Blade itself or as an MMS video, do not try and view them on anything bigger than a 3 inch screen. The photo gallery is quite pleasing with its 3D effects and the Blade has a bare bones Task Manager that gets work done efficiently, so pictures, videos and files are automatically organized.
The music player is stock Android, and has a satisfactory set of features, supported music file formats are MP3, WAV, and eAAC+, not a big list, but good enough. The video player on the other hand is very good, videos cannot be played beyond its native resolution, but the 800x480 resolution definitely outdoes other phones in the same price bracket that come with 240x320 resolutions.
Plus the AMOLED/OLED/LCD screen makes videos crisp and very enjoyable, Angry Birds is a delight to play. Supported formats are only 3GP and MP4 unfortunately, the Blade was on a such a good roll we were hoping for maybe some DIVX/XVID support. It can play MP4 videos encoded in either H.264 or H.263 so at least that's a bonus.
Other feature are; Digital compass, SNS integration, Google Search, Maps, Gmail, YouTube, Google Talk, Picasa integration, Organizer, Voice memo, Predictive text input, JAVA, GPS, A-GPS, IM, FM radio without RDS, Proximity sensor and Multi-touch. Plus all the usual's such as SYNC, calendar, alarm clock, memo, stopwatch etc.
Performance (3 out of 5)
Now we come to the essential part of our review where we check out the phone's call quality, web browser and battery life.
The Blade's call quality is average, in good coverage calls are clear with a slight hint of background noise, other than that everything is dainty. In low coverage voices crackle a lot and words blot out, also calls tend to drop. The loudspeaker is average and you can have conversations outdoors easily enough, but if you're looking for some truly amazing sound quality from the loudspeaker, look somewhere else. Sound quality from the box earphones is poor, so get a pair of good earphones.
Now we come to the web browser, and it is not as good as the stock Android one, yep Orange have been sticking their greedy little fingers in here as well in an effort to "improve" the Blade. Functions work well, such as zooming thanks to Multitouch, and rendering speeds are respectable with text and pictures always coming out fully rendered. The only real problem is that the browser belongs to Orange, as a result it always attempts to direct you to Orange's range of premium priced products, which is a pain.
Do yourself a favor and get the latest version of Opera Mini. The web browser is a full HTML/xHTML so almost everything will load, unfortunately there is no Flash support, even when running Froyo. But the YouTube app does partially compensate for the lack of Flash. Text re-flow and panning work very well and the AMOLED screen only serves to enhance the experience, the 3.5 inch screen is also suitable for prolonged surfing.
Battery life is exactly what is expected from a phone of this range, it falls directly within the average range. Talk time with either 3G or Wi-Fi turned on is 4 hours, on 2G it's 4 hours and 45 minutes.
The phone's standby time is 192 hours and this is spot on, on average extremely heavy users will run out of battery after 7 hours, average user will charge their Blade once a day, and light users will charge it once every 2 days. The ZTE blade has a Li-Ion 1250 mAh battery, can't help but think a 1300 mAh battery might have made for a longer battery life, but overall it is a satisfying performance.
Verdict (4 out of 5)
The ZTE Blade is not a bang for your buck…it's a nuclear explosion for your buck.
The Blade could easily be priced at $300 and still be good value for money, the fact it is priced at $99 from Orange is a remarkable feat. The fact that Orange make up the monetary difference by filling the Blade with nonsensical apps should not deter you from buying it, as the phone is easily root-able/mod-able, plus with Froyo installed it easily outdoes the HTC Wildfire.
There are some final warnings to be given here concerning the Blade's quality testing, it's horrible. Damaged units are being sold along with normal units, maybe the guy in charge of quality check was asleep during the process. Unfortunately this means you need to check out your Blade before modifying or rooting it, as this will void the phone's warranty.
Common problems to check out are Wi-Fi problems, such as the inability to reconnect after waking up, inability to reconnect after a Wi-Fi signal has been turned off and then on. Also on the list is if your microSD card is having problems, or causing the phone to crash or stall/freeze. Also if your phone's back cover starts to creak or come loose, please immediately give back your phone to Orange and ask for a replacement or refund.
DO NOT ROOT OR MODIFY your phone before you have run these tests, the faults listed above are just some of the common complaints in damaged models being shipped, your phone may display different symptoms, please keep that in mind.
If you do ask for a refund, consider buying the Samsung Galaxy 5 or Huawei Ideos, Both phones are offer good value and do come at a similar price tag, or if you do feel like splurging slightly go for the HTC Wildfire, which sports a better camera with flash. Plus we have reviews for them on Bright Hub. Please feel free to comment or mention some unique problems you might have experienced with your ZTE Blade.
References