Review of the Budget Friendly Huawei Ascend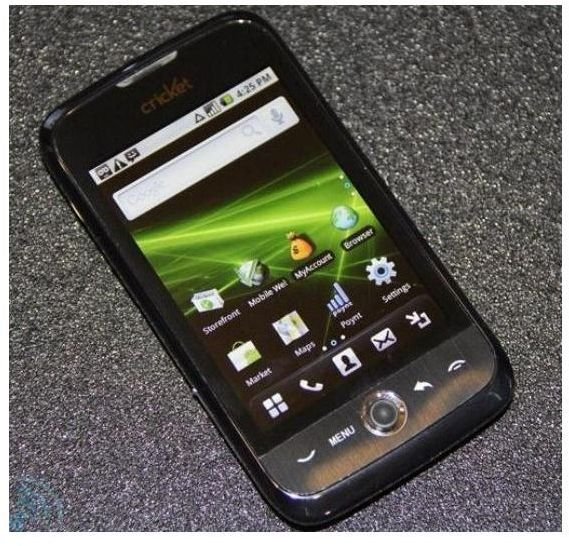 Cheap smartphones are all the craze right now. However, manufacturers are having a bit of trouble making good, but inexpensive smartphones, despite the infrastructure to do so being available.
One such manufacturer is Huawei (pronounced: "HER-WAY"), in an attempt to capture the tight budgeted but tech savvy market, they have launched the Ascend, a cheap touchscreen phone with all the modern conveniences expected of a smartphone packed into it.
The Ascend, however, does have some glaring holes in its features and capabilities, including its call quality, battery life, build, touchscreen, camera, and earphone jack.
For full details, please read on.
Design (2 out of 5)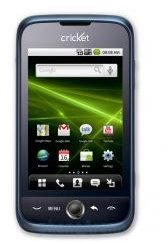 The Ascend looks good from afar, its brush on steel effect, rounded edges, dip at the phone's bottom and flat button print all look very appealing on a stand. Upon closer inspection, the Ascend's beauty starts to fade, the steel brush panel looks rather terrible when gazed upon up close, the phone is made of a very breakable type of plastic and the lip at the phone's bottom looks like someone hacked the phone with a scalpel.
If the physical aesthetics of a phone are important you, then the Ascend will turn into an eyesore soon. Not to mention the phone is a finger print magnet, with all smudges and swipes glaringly visible.
Let us take a look at the phone's weight and dimensions. The Ascend weighs a hefty 135 g, you will not forget its presence in your pocket or hand, but the weight is comfortable enough without being a burden. However, attempting to hang the Ascend around your neck with the use of lanyard will turn out to be very uncomfortable, unless you intend to hang it around the neck of your ox. The Ascend is not a slim phone either, with dimensions of 116 x 62 x 14 mm. However it will fit comfortably into any average pocket, on the other hand, the phone will not compliment skin tight jeans or smaller pockets.
Now on to the phone's screen, its main feature.
The Huawei Ascend has a 3.5 inch HVGA screen with a resolution of 320x480, and is capable of showing 265 thousand colors. With these specs, the Ascend should run most Android apps without a problem. There is no automatic brightness adjuster. The phone screen is well lit and colors are brightly rendered, icons on the other hand look both jagged and pixelated. The screen's sensitivity is also an issue, as it seems very reluctant to register touches or taps, swiping, however, works great. You will be using the trackball sooner rather than later.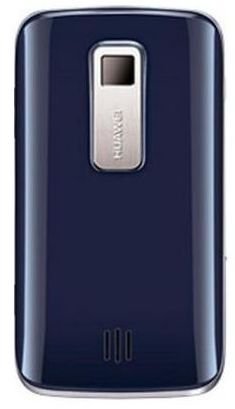 Beneath the screen we have four buttons and a trackball in the center, which can be used to navigate the phone's interface if the screen's inability to comprehend touches or taps starts to get irritating. All the physical buttons are located on a flat metal pane, which seems to protest about being used by bending slightly when a button is pressed, there is also a very loud and irritating clicking sound when the buttons are pressed.
The four buttons are the end call and back buttons on the left, while on the right we have the accept call and menu buttons. As you have probably noticed there is no search button, anywhere on the phone. On the left side of the phone we have the lock/power button and the microSD card slot, which is covered by a very flimsy plastic flap. On the right side we have the volume rocker and camera button. Above we find the microUSB slot covered in another piece of flimsy plastic, next to it we find a big problem… the 2.5 mm jack. Which means you need to find a special pair of headphones, or use an adapter to listen to music. If you enjoy listening to music on your mobile phone, the Ascend is not for you.
On the back we have the 3.2 MP camera lens, with no flash or even a self portrait mirror, underneath the camera is the loud speaker grill.
User Interface (3 out of 5)
The Huawei Ascend comes running the old Android 2.1, also known as Eclair. It's pure Eclair, with little to no modification by Huawei. It does have a unique home screen design though, instead of the usual left/right swipe to get to the next home screen, the Ascend uses a 3x3 grid method. Which means you can sweep left, right and down or up, either way your are given access to 3 home screens with each swipe, which means the Ascend has a total of nine home screens. If you are a heavy widget user, the Huawei Ascend is the phone for you.
The phone's screen always takes a second or so to register touches, so patience is a virtue when using the Ascend. There is a slight problem with home screens though, when attempting to move to another screen, one should be careful to touch an empty space on the screen and not a widget, otherwise the phone will activate the widget.
The phone's main menu has a diagonal sweep design common with most unadulterated Android phones, which means a lot of scrolling downwards if you have many apps installed. The main screen alway consists of the search bar and four touch buttons no matter which home screen panel you are on, the buttons starting from left to right are; Zoom, Messages, Phonebook, Dialer and Menu. The Zoom buttons serves the function of minimizing all nine home screen panels, it also shows all the widgets currently being used.
The Ascend has a limited phonebook, the phone's internal memory is used when contacts are added, as such once the phone's memory runs out, so will space to add contacts. The Phonebook is slightly modified by Huawei as a sliding mechanism has been added to the dialer, which allows for the integration of the group contacts tab as well.
Other than that there is photo tagging, ringtone tagging, multiple number, e-mail and other various entries per contact. On the phone's native memory, it can easily take in 6,000 contacts. There is no proximity sensor, so when calls arrive the phone locks itself up, as a result you have to manually unlock the phone to use any in-call functions. There is no social network integration in the phonebook, as the Ascend comes without any Facebook or Twitter apps.
Now onto messaging, the phone comes with the Swype input method, which is not a luxury but a necessity on the Ascend, as mentioned earlier the phone's screen does not register touches or taps correctly, so tapping onto the QWERTY can be a very painful experience. So the Swype input makes messaging much easier.
As for the keyboard itself, it is big and comfortable to use, with the only complaint being the space bar shrinking and moving to the left side of the screen, when the phone is in landscape mode. The phone's auto correction function seems to have escaped from a mental facility for the linguistically challenged, as it almost never gets a correct answer to a typo or misspelling. The Ascend is not very friendly to social networking enthusiasts, as there is no IM app or functionality, except for Google Talk. There is e-mail support and all messages are shown in threaded view, however, there are only two native e-mail clients, one for common mail and another one for Gmail.
Features (3 out of 5)
Now, the Ascend has all the features one could ask for from an Android phone, question is do they work well? The Ascend debuted with Cricket in the U.S. and now has moved onto MetroPCS and various other carriers. But this is a U.S. only phone, as it works on a CDMA network instead of the international GSM network.
The phone has a 2G CDMA network of 800 and 1700. For high speed data the phone has CDMA 1xEVDO.a, so things should be fast. Local connectivity is supported by Bluetooth v2.1 with AD2P , Wi-Fi and 2.0 MicroUSB capable of phone charging.
The phone has a 600 MHZ processor and 215 MB RAM and internal memory of 512 MB, it can support 16 GB of either a microSD or microSDHC card.
The phone's 3.2 MP camera is not terrible but neither is it very good, features wise it is a complete pauper, with only white balancing and color induction options available. No smile shot, panorama, Geo-tagging or face recognition, no auto-focus either. Just the basics.
On the picture quality end, as long as pictures are taken outdoors in full sunlight, pictures turn out decent with a bit of noise in the background. Indoor pictures on the other hand turn out blurry and there is no fine detail at all, noise presence is there as well as a slight white-ish tinge to pictures – in short they are terrible.
Features Continued (3 out of 5)
Video shooting on the phone is done at a truly poor 10 FPS, the videos are not even worth MMS purposes.
The music player on the Ascend is stock Android and lacks an equalizer feature, but it can look up a song on YouTube or such for more information on the Internet. Huawei also provides a cool looking music control widget, supported formats are MP3, AAC+, WMA and WAV.
Video formats are only MP4 and 3GP, The phone can play a maximum resolution of 320x480, anything higher will stutter, sound will become de-synchronized with video, and the phone might even reboot.
The phone has a complete organizer that works well and most of them appear as widgets, featured in the organizer are: Calendar, GPS, Alarms, Document Viewer, YouTube, Photobucket, Calculator, Gmail, Voice Memo and Stopwatch.
Performance (2 out of 5)
Now we review the phone's call quality, web browsers and battery life.
The Huawei Ascend has absolutely terrible call quality, sounds are muffled, squeaky and the presence of background noise is very audible. The loud speaker is not loud enough to hold a conversation outdoors and voices sound garbled, these flaws apply to both callers and call receivers.
As for the web browser, its the Web-Kit based standard Android browser and is probably one of the few features that does not perform poorly on the Ascend. It has no pinch zoom or Flash support, but no one was expecting any at this price, instead there are the touch zoom buttons and tap to zoom is available as well. Pages load relatively fast with pictures well rendered, Bright Hub opened in under 30 seconds and a 4 MB file downloaded in about 1 minute on EVDO, the Wi-Fi feature works well and can memorize hotspots and log in without the need for re-entering passwords.
Battery on the other hand is decidedly average, it is a 1500 mAh Li-Ion with a quoted talktime of 7 hours, this is a gross overstatement. Actual talk times range from 4 hours and 45 minutes to 5 hours, with the standby time of 433 hours also grossly over hyped. It is actually 250 hours. Although the quoted times are far beneath the actual times, overall the times are average for a low powered Android phone, Most users will be charging it once a day, very heavy users will be charging it twice a day and light users will be charging it once every two and a half days.
Verdict (2 out of 5)
Our verdict of the Huawei Ascend is not very flattering, as you have probably guessed while reading the review. It is a basic Android phone with all the expected features available, unfortunately most of the features underperform or are just plain useless.
It should be noted that if you buy this phone from Cricket, it will come with some pre-installed apps that you cannot delete, which is very annoying as this applies to the three demo games that the phone comes with. The Huawei Ascend is a phone to avoid, it does have some good things going for it, such as the home screens, price tag, large screen, the fact that it is contract free and… well those are the only good things going for it. But it is still a phone to avoid.
The summary of things that detract from its favor are too numerous to mention here, suffice it to say that the Ascend should be avoided at all costs (particularly financial). There are many better phones out there, a cousin of the Ascend named the Huawei Ideos is an excellent choice and so is the Galaxy 3 from Samsung.
I asked in the beginning, does the Ascend have what it takes to make budget conscious users smile? The answer is no. What's worse is that the Ascend does not play Angry Birds!
References