The Sanyo Vero Phone: Great Phone for the Elderly
Sanyo Vero Phone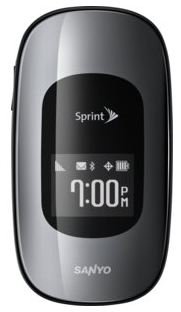 Sanyo cell phones are not amongst the most popular phones on the market today. While they may not keep up with both HTC and RIM devices they do have something to offer. The new Vero is a basic flip phone device which caters for people who are visually impaired or elderly. As a result, the Sanyo Vero is simple to use, features a basic user interface and still remains stylish for the younger crowd.
Design (4 out of 5)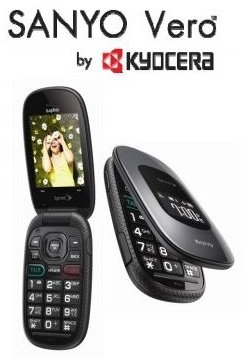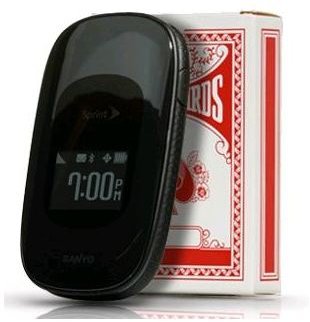 The Sanyo Vero is a basic flip or clamshell styled device with a 1.3 inch OLED outer display with useful features on the inside. The phone features a curved corner design, like a smooth pebble. Its external display hosts the time, service level and battery meter in large font. The Sanyo Vero measures 3.8 inches by 2 inches by 0.6 inches long, wide and thick respectively and weighs only 3.4 ounces. Although nowadays most new mobile devices are thin, the Sanyo Vero fits comfortably in the palm of a hand or in a pocket without seeming too bulky.
The internal display measures 2.4 inches which takes up most of the phone's size. This display supports 65K colors and features a 320 by 240 pixel resolution. Below the internal display is the four way toggle button with an OK option in the center, camera shutter button, dedicated speaker button, two soft keys and back key. Below that are the Talk and End/Power key which are colored in green and red respectively. The T9 keypad below the navigational array is large and brightly lit from behind for easy dialing. On the rear of the device is the speaker and camera lens. The volume rocker, micro-USB port and headset jack are on the spines of the device.
User Interface (3 out of 5)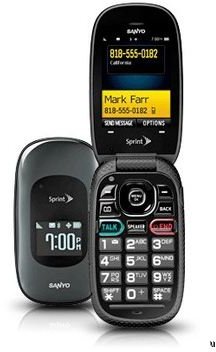 The Sanyo Vero mobile phone is certainly user friendly and can be very easily operated. It is also extremely easy to navigate through the menu. The standby screen showcases the date and time, the battery meter, service level and menu bar. Within the menu, icons are arranged in an easy to use pattern. The backlight can be altered and the brightness can be adjusted from the menu without any hassles as well.
Features (3 out of 5)

The Sanyo Vero phone features a flawless design along with a touch of modern technology and software. It is a CDMA phone and its service is provided by Sprint. Sprint enables users to save data to their servers by way of the mobile net in case contacts and other information is lost. The Sanyo Vero phone also features a 1.3-megapixel camera with digital zoom, which takes reasonable pictures and video in up to three resolutions. Besides digital zoom it also has multi-shot mode, shutter sound and fun frames to frame all your desired pictures.
The Vero's phone book can store up to 600 contacts and multiple numbers can be stored for each entry. Additional information can also be stored, such as a street address, birthday, URL, job title and company information, IM handle and a note. Each entry can also be assigned with one of the 37 available polyphonic ringtones or even a ringtone downloaded from the Internet via its WAP 2.0 browser. Other useful features of the mobile phone include an alarm clock, calculator, speakerphone function, world clock, voice recorder and MMS messaging with threading capabilities.
Performance (3 out of 5)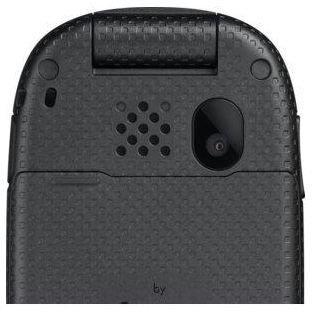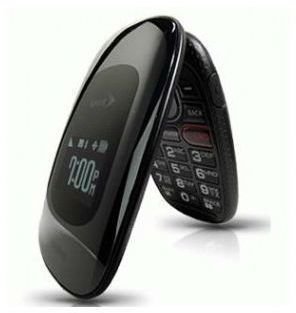 The Sanyo Vero mobile phone has a good call quality and audio clarity so callers on both sides are able to hear one another without minimal dropped calls and disturbances from background noise. Its call quality features a decent volume level which can be adjusted quickly using the navigational keys on the inside of the device. On the other hand, the speakerphone is rather disappointing as a result of its low level of volume while being used outdoors. The Sanyo Vero features a decent battery life of 5 hours of talk time. It also has satisfactory web connectivity and Bluetooth calling as a result of both M4 and T4 hearing aid compatibility.
Verdict
The Sanyo Vero mobile phone is a great device for the elderly and visually impaired as a result of its large fonts, keys and ease of use. At only $219.53 this phone is cost effective and can be purchased from Sprint. Although the Sanyo Vero was made with the elderly and visually impaired in mind, this phone has also been rather popular amongst the young crowd and with those looking for a simple, yet effective device.