Palm Pre 2 Review - Specifications, Design and User Interface (webOS 2.0)
Palm Pre 2 Review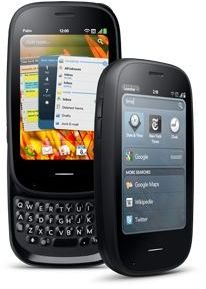 The Palm Pre was quite hyped before its release. It was touted to be the next iPhone killer after Android. While the phone did quite well in terms of sales, compared to the iPhone and even Android, it was a clear flop. webOS was a very good mobile OS, and gained a sizable fan following but the phone wasn't much to speak of. The hardware was a bit underpowered, and even webOS didn't offer much more than the iPhone.
webOS 2.0, on the other hand, is a nice improvement over the earlier version. The Palm Pre 2 comes with this latest version of webOS and offers much more powerful hardware, which is comparable to Android and iOS devices. It is very similar to the Palm Pre though, in terms of design and the overall look and feel. In this review, I will tell you everything you need to know about the Palm Pre 2.
Palm Pre 2 Specifications
Dimensions: 100.7 x 59.6 x 16.9 mm
Weight: 145 gms
Display: 3.1 inch TFT capacitive touchscreen display, 320 x 480 pixels
OS: webOS 2.0
Processor: 1 GHz processor
RAM: 512 MB
Memory: 16 GB internal storage
Camera: 5 MP camera, 2592 х 1944 pixels, LED flash
Connectivity: GPRS, EDGE, 3G HSDPA, Wi-Fi 802.11 b/g, Bluetooth 2.1 with A2DP
GPS: GPS transceiver with A-GPS
Design and Display (4 out of 5)
The Palm Pre 2 sports roughly the same design as the Palm Pre. It has almost the same dimensions - 100.7 x 59.6 x 16.9 mm and weighs only slightly more at 145 gms. The phone has a nice design with rounded edges and feels quite durable. It is very compact and has superb build quality.
It has a 3.1 inch TFT capacitive touchscreen display with a resolution of 320 x 480 pixels. The display size and the resolution are a bit low compared to the gigantic Android smartphones and even the iPhone. The display is a Gorilla Glass one, just like most other new smartphones. It offers decent brightness and contrast. Below the display, there is a touch sensitive area which can be used for basic navigation.
The 4 row keyboard slides out from below the display and works well. The typing experience is very good. I still prefer a good physical keyboard to a virtual one. The left side houses a microUSB port while the top has a headphone jack, the power button and the mute switch. The sliding mechanism is quite good and can be expected to last for a long time.
User Interface (5 out of 5)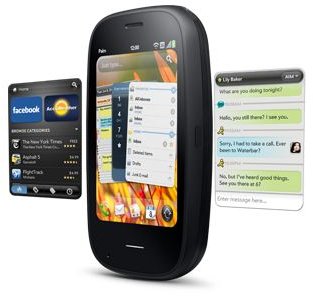 If there was one thing that was good about the Palm Pre, it was webOS. Many believe that while Android is just a rehash of the iPhone OS (iOS), webOS is innovative in its own right and has the potential to beat Apple at its own game.
HP bought Palm mainly for webOS. When someone pays $1.2 billion for something, you know that thing has at least some potential. webOS has a lot. webOS 2.0, the latest version of webOS is much better than the original webOS in terms of performance as well as visual improvements. It offers true multitasking capabilities, unlike the iPhone.
With the upgraded hardware, webOS 2.0 feels even faster and better. It has a powerful 1 GHz processor like the iPhone 4 and comes with 512 MB RAM. It also has 16 GB internal storage. The Palm Pre 2 comes with about 500 apps from the Palm App Catalog, its online store.
Except for the small number of apps available, webOS is an excellent OS. When it comes to apps though, nothing can beat iOS or Android.
Multimedia (3 out of 5)
The Palm Pre 2 comes with a 5 MP camera with LED flash. It lacks autofocus and the image capture resolution is 2592 х 1944 pixels. The image quality is not very good, but should do for casual shots. It is definitely much better than the Pre though. The video recording quality isn't good at all. The Pre 2's camera is nothing compared to the iPhone 4 or the Galaxy S.
It comes with support for basic audio and video formats like MP3, WAV, eAAC+, AAC and MP4, H.264, H.263 and 3GP. But watching videos and movies on a 3.1 inch display isn't something I would recommend.
Connectivity (4 out of 5)
Connectivity is one area where the Palm Pre 2 doesn't disappoint at all. It offers every basic connectivity option you might want in a smartphone with some exceptions like Wi-Fi 802.11 n. It has GPRS, EDGE, 3G HSDPA, Wi-Fi 802.11 b/g as well as Bluetooth 2.1 with A2DP connectivity. It also supports data transfers via microUSB 2.0. It also has a GPS transceiver with A-GPS and comes with a nice Webkit based browser.
It comes with a much powerful battery than the Pre and lasts much longer. It can go through an entire day with moderate usage and then some more.
The Verdict (4 out of 5)
Besides the lack of third party apps and a better camera, there isn't much to complain about with the Palm Pre 2. It has a superb design, excellent OS - webOS 2.0, superb features and comes with all the connectivity options you need. webOS 2.0 is one of the finest mobile operating systems ever.
I would definitely recommend the Palm Pre 2, if you can live with the lack of apps and games, compared to the iPhone or Android phones. If you do want a large choice of apps and games then get the iPhone 4 or any of the best Android phones instead.