Palm Pre Ringtones: Free, Paid, and Customizable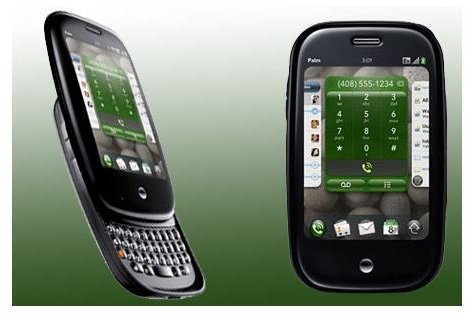 Lots of sites are available on the web that provide Palm Pre ringtones to download to your mobile. Some of them are free to use, however, you have to spend a little money to download ringtones from certain sites. The facility of customizing ringtones is also available at some websites.
The websites where you can download free and paid Palm Pre ringtones are described below. Websites that allow customization of any ringtone are also listed.
Free Palm Pre Ringtones
You can find lots of impressive ringtones here. All the ringtones are separated by the name of the artist. This site is best if you like
the songs of famous bands. It has the ringtones of rare songs of various bands. It offers all ringtones without any charge.
You will need to sign up for this site before you can start downloading. Furthermore, you can also download wallpapers, videos, and MP3 songs from this website.
This website offers a remarkable collection of ringtones of newly released songs, and also lots of classical ringtones that you might love to hear. The home page shows the top ten ringtones, which helps for getting the current most popular ringtones. This site also allows you to download videos, wallpapers, and themes without paying a penny.
This site is not for newly released ringtones, though, you can find hundreds of Palm Pre ringtones of popular songs. You can find videos, clips, games, and more at this website free of charge. The whole site is dedicated to making your phone a place full of fun. The ringtones are separated by different categories such as classical, country & folk, funny & cool, and more.
This site doesn't look very attractive and it doesn't have a big collection of Palm Pre ringtones. However, they have a quality based collection. You will find all the ringtones are nice, and you can find some of the best ringtones of all time here. You will find music, spoken word, and various theme songs without having to spend a penny.
Paid Ringtones for Palm Pre Phone
This site offers the chance to download the latest Palm Pre ringtones for a very low price. You don't need to use your credit card every time to download any ringtones. You just pay them a certain amount every month, and you can download tons of ringtones without paying any more. The site allows you to download your first ringtone absolutely free after the sign up.
This site is the hub of ringtones. It has biggest collection of ringtones you'll find. It has two plans, which are a 6 month plan at $19.99 and a 12 month plan at $29.99. You can choose your desired ringtone from the 250,000 ringtones available.
There are also websites that allow you to create and customize your own Palm Pre ringtones. If you want to customize ringtones by yourself then go to the sites listed below.
Customize Ringtones
This site provides software that you don't need to download, instead you can customize ringtones online, and they will send your customized ringtone to your phone without any charge. You can modify any audio clip by setting time duration, setting start and stop point, and much more.
This site offers software to customize ringtones too. You can download ringtones and can customize them according to your needs.
References
Image- Palm Pre Phone- fun2chill.com