Huawei Ideos X5 Preview: Specifications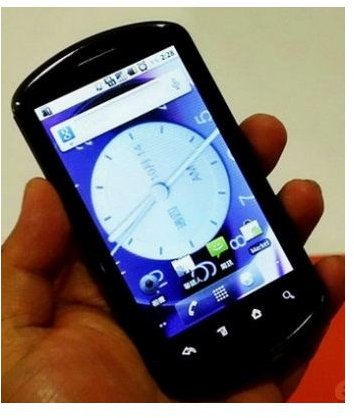 Initial Impressions
After the Huawei Ideos, popularly known as the cheapest Android smartphone to date, Huawei has announced two more devices - the Huawei Ideos X6, which I previewed earlier and the Huawei Ideos X5, which we will check out in this preview.
The Ideos X5 is the smaller of the two but comes with equally good hardware and software specifications as the Ideos X6. Both run the latest version of the Android OS - Android 2.2 Froyo. It has a 3.8 inch touchscreen display and comes with an 800 MHz processor and 512 MB RAM. It also offers a 5 MP camera.
Design
The Huawei Ideos X5 is quite a bit smaller than the Huawei Ideos X6. It has a much smaller display and overall dimensions. It comes with a 3.8 inch TFT capacitive touchscreen display compared to the 4.1 inch display of the Ideos X6. The display resolution is the same as other high end Android phones - 480 x 800 pixels.
Below the display are the 4 standard keys found in almost every Android phone - Back, Menu, Home and Search. The design is quite stylish and looks quite good with rounded edges.
User Interface
Like the Huawei Ideos, the Huawei Ideos X5 will also sport the latest version of the Android OS - Android 2.2 Froyo. It will likely sport vanilla Android, without any UI embellishments, which is great, as it will allow for faster updates, to Android 2.3 Gingerbread and future versions.
The hardware is the same as in the Ideos X6, and every other Android smartphone in this segment. It has an 800 MHz Qualcomm processor and comes with 512 MB RAM. It supports up to 32 GB microSD cards. The hardware specifications are the best available currently, and offer the best value for money, considering the potentially low price of the Ideos X5.
Multimedia
Like most other Android smartphones, the Huawei Ideos X5 sports a 5 MP camera with an image capture resolution of 2592 х 1944 pixels. It also offers autofocus and LED flash and can record 720p video.
It also has a built in FM radio with RDS and supports playback of all the standard audio and video formats - MP3, WMA, WAV, AAC, MP4, WMV, 3GP and H.264.
Connectivity
The Huawei Ideos X5 offers all the connectivity options which other phones do - it has GPRS, EDGE, 3G HSDPA, Wi-Fi 802.11 b/g, Bluetooth 2.1 with A2DP and microUSB 2.0 connectivity. It also comes with a GPS transceiver with A-GPS and the default Webkit based Android browser. With Opera Mini and Opera Mobile for Android, there is no need for any other browser.
Conclusion
The Huawei Ideos X5 is one of the best value offerings in the high end segment. I would prefer the Ideos X6 though, largely due to its bigger display. Also, do check out our list of the best Android smartphones for more choices.