Altek Leo Preview: Awesome Android Camera Phone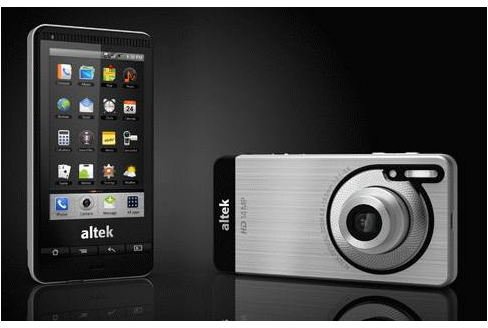 Introduction
The Altek Leo has not been officially released, therefore it is not yet available for purchase, but this preview will provide you with the details of the device that have already been released, so that you will know if its something to look forward to.
The digital camera in the Altek Leo features 14 megapixels and three times optical zoom. Now, when we say optical zoom we mean, the camera's lens physically zooms in and out of the back of the phone. This is surely one of the first smartphones with this unique feature.
Design (5 out of 5)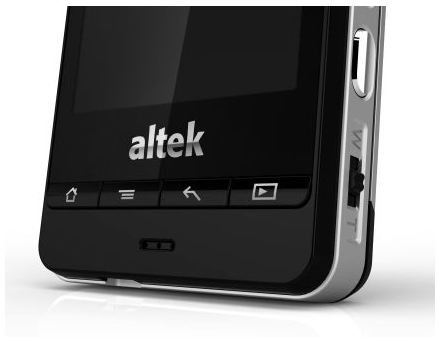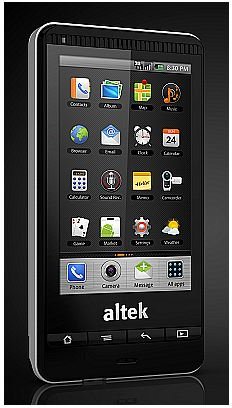 The Altek Leo is a very slim device, save when the camera is protruding from its back. On the front of the device is a 3.2 inch capacitive touchscreen with a resolution of 480x800 pixels. The screen also features an accelerometer for both horizontal and vertical views and a virtual QWERTY keyboard and keypad. It measures 111.9x56.1x15.5 millimetres in length, width and depth, respectively and weighs 140 grams. It is heavier than many other smartphones but this is purely a result of the high tech camera on its back. Users will undoubtedly not mind the extra weight.
Below the Altek Leo's screen are a few physical soft keys, including a Home key, Menu button, Back button and Media button. The phone also features a volume rocker, MicroSD card slot and charger port. The camera is controlled by a few buttons on the right side of the device. When the phone is in flipped horizontally they move to the top. These buttons include, a dedicated camera shutter button, and zoom button.
Interface (5 out of 5)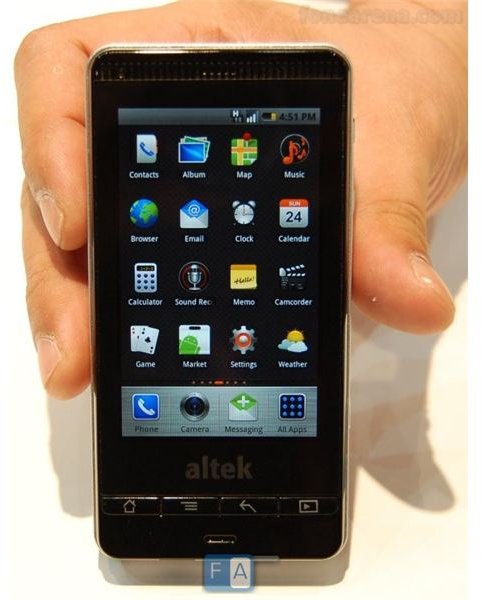 The Altek Leo features a capacitive touchscreen with vibrant and sharp colors and icons. Its user interface is somewhat similar to other touchscreen devices on the market today, but its fine screen resolution makes for great picture quality. Its home screen or standby screen features an array of icons in a grid pattern. Its bottom dock holds some essentials and quick key options, such as the dial pad/call display, messages, camera feature and contact list.
Features (5 out of 5)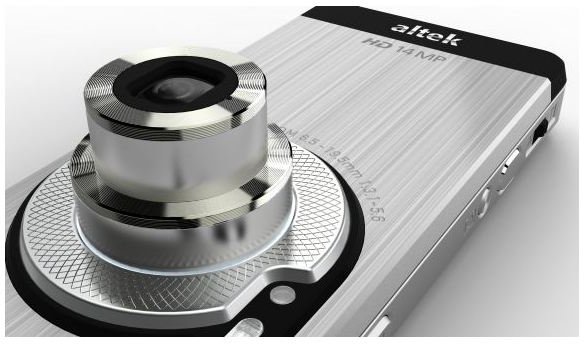 The Leo's 14 megapixel camera can shoot videos in 720p and also features a Xenon and LED flash function for lighting dark areas. It records videos up to 1280x720 pixel resolutions at a frame rate of 30 FPS. Videos can then be played on the player which supports MPEG4 files.
The Altek Leo will also have a few Internet and data services available. It it is a 3G device which will support Bluetooth, GPS and WLAN services. Its internal memory capacity has not been finalized yet but its microSD port can hold up to 32GB of extra space. The Altek Leo will also feature an HTML browser, the ability to send and receive email and also feature both MMS and SMS messaging services.
There are a few features and specifications that have not been released to the general public as yet as the smartphone has not reached distribution. Such features include an FM radio, battery life and longevity specifications, and its video calling capabilities. But these are great additions which will probably be included in this innovative device.
Performance (4 out of 5)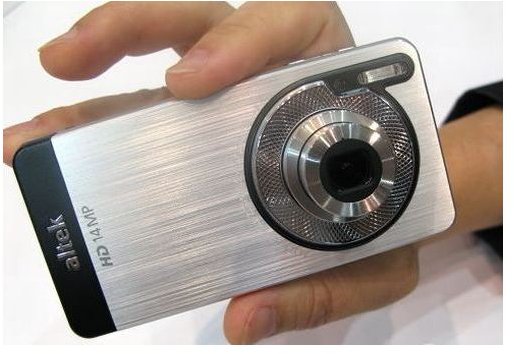 The Altek Leo will run on Android's version 2.1 Eclair operating system and support both 2G and 3G networks. Its battery life has not been finalized but it will run on a Li-Ion battery type with 1020 mAh. More details regarding the Altek Leo's performance are scarce since it was only announced in June of 2010.
Verdict (5 out of 5)
The Altek Leo is definitely an innovative device as a result of its fusion of smartphone and digital camera. This is surely a device that will hit the market in a frenzy, attracting both the smartphone tech savvy individuals and people who love taking high quality images. The Altek Leo is slated to be released within the first quarter of 2011 and will cost roughly $499. So based on the prereleased information, design and features this device is given 5 Stars, hopefully it will maintain these 5 stars after it has been released and snapped up by many consumers.