5 BlackBerry Clones on the Market Today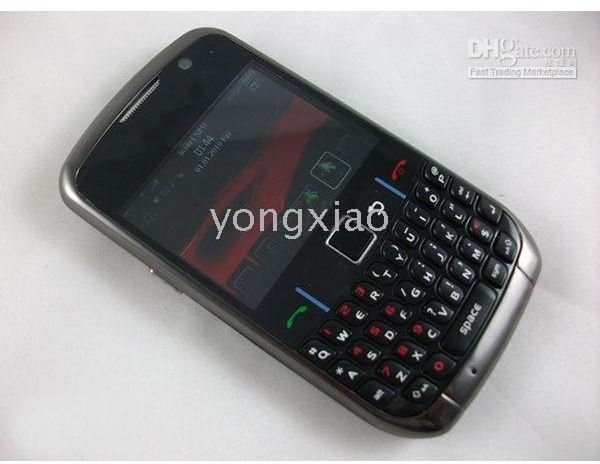 BlackBerry clones are those mobile phones that imitate the BlackBerry smartphone in some fashion or another. Some companies only aim at copying the design in the hopes that people will buy it so they can pose with it as a true BlackBerry, while others try to also integrate as many of the BlackBerry features as they possibly can. There are even some companies that have copied the BlackBerry to such an extent that the BlackBerry clone is made exactly as the BlackBerry phones down to the very last screw. Some are called Blockberry or Blackberry and others have generic names that are in no way similar to the BlackBerry trademark.
BlackBerry Curve 8520 Clone (5 out of 5)
This BlackBerry Curve 8520 clone is equipped with TV features and dual SIM capabilities. It is a complete replica of the RIM's BlackBerry 8520 with the addition of the TV feature. It is also equipped with an FM Radio and an eBook Reader. The phone is packaged with everything that a BlackBerry would have such as the charger, USB cable, headphone and battery. This BlackBerry clone, however, comes with a back up battery as well, so you get two in all. It has a 3 megapixel camera with picture and video capabilities and a max output size of 640x480. This BlackBerry clone can be bought for only $107.30 , but be aware that although the phone looks exactly like the BlackBerry Curve it is not a BlackBerry and will not be able to utilize BlackBerry messenger. Buy the Curve 8520 BlackBerry clones for $80.94 each or less if you buy in bulk.
BlackBerry Torch 9800 Clone (5 out of 5)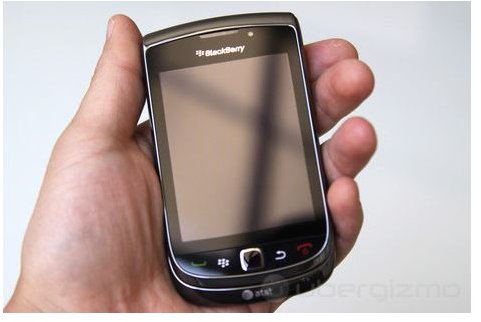 Like with many of those other BlackBerry clones, this Torch clone looks exactly like the BlackBerry Torch and comprises most of the features that the Torch has. In addition it has the features that are expected from all Chinese phones which are Wi-Fi, TV and dual SIM capabilities. This particular offer is even equipped with a 16G SD Card as a free gift. It also features an eBook Reader and a currency converter. Buy the Torch clone from www.dhgate.com for $125.44 unless you buy more, in which case you can get each for less.
CESIM V9530i (5 out of 5)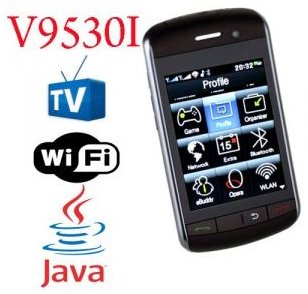 This is one of those BlackBerry clones that resembles the BlackBerry Storm smartphone. It is equipped with Wi-Fi for quick and easy connection, dual SIM so that more than one network can be utilized at a time, quadband that supports 4 frequencies for universal use, dual cameras so that you can take pictures of yourself easily and TV features for more entertainment. This is also an accelerometer phone which allows you to utilize many features of the phone with just a tilt and /or a shake. This is also good for playing games. The CESIM is one of the best BlackBerry clones of the BlackBerry Storm. Buy The V9530i for $114.99 at the wholesale price.
Blockberry 9630 (5 out of 5)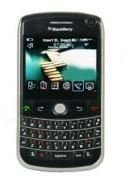 This version of the 9630 is one of many BlackBerry clones of the Tour. It is equipped with Wi-Fi: 802.11b/g wireless internet and supports dual SIM cards and an Analog TV for free. It supports Bluetooth A2DP and an FM radio that can output voice. The Blockberry 9630 comes with an E-book Reader and dual cameras, one in front and one at back. They have even incorporated the accelerometer feature to help you to navigate more easily. The memory of the Blockberry 9630 is extendable to 16GB and it uses a trackball to navigate like the Tour does. Find it at saramobi.com.
BB Bold 9700 Clone (5 out of 5)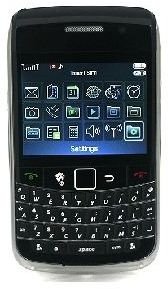 This BlackBerry Bold clone is a very good replica. It looks exactly like RIM's BlackBerry Bold in design with the exception of the antenna on top that can be extended and retracted for the use of the TV. The phone is delivered with 2 batteries, a USB cable, a charger, a headphone and manual. It can be bought at www.dhgate.com for $99.80.
Conclusion
You should know by now that you can get BlackBerry clones for almost every BlackBerry that is currently on the market. So if you are looking for a smartphone with the same design as your favorite BlackBerry, you can get one at approximately half the price. As long as you can do without BlackBerry service and BB Messenger, you can get a BlackBerry replica that holds two SIM cards and even provides you with an Analog TV. Just remember these BlackBerry clones are unlikely to offer the same quality you would get from a real RIM product. The choice is yours.