Vodafone 945 Preview: Specifications and First Look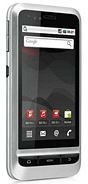 Vodafone 945: Specifications and First Look
Android has been an open OS since its very inception. What that means, is that anyone can take the Android OS and use it to build their own device. Many manufacturers have since used the power of Android and have been shipping it with their phones. Android also gives carriers the power to modify the OS to their liking and implement certain restrictions; another reason why it has been so popular with them.
The new Vodafone 945 Android phone is a budget smartphone by Vodafone which is the successor to the Vodafone 845. It has better hardware specs and runs Android 2.1. It will be priced very low, and is a great budget option.
Design
The Vodafone 945 sports a standard touchscreen design, and is similar to most budget touchscreen phones. It has a 3.2 inch TFT touchscreen display with a resolution of 240 x 400 pixels. The touchscreen is a capacitive touchscreen, which is now a standard.
The design is quite stylish and the display has three keys below it - Home, Menu and Back. The phone is quite compact.
Hardware and OS
Not many details about the specific hardware of the Vodafone 945 are out yet. We don't know which processor it has or how much RAM it comes with, but it has 300 MB of internal storage and supports up to 32 GB microSD cards.
It runs Android 2.1 Eclair which is common in budget Android devices. It won't probably get the Android 2.2 Froyo upgrade. It supports most applications from the Android Market, despite the slightly low resolution. Judging by the rumored specs, it should be fast and responsive. It will probably sport a custom UI by Vodafone which might turn out to be a bit ugly.
Multimedia
The Vodafone 945 offers quite decent multimedia specifications. It has a 5 MP camera which has an image capture resolution of 2592 x 1944 pixels. It comes with an LED flash. The earlier version - the Vodafone 845, had just a 3.2 MP camera, so this is a good improvement.
The Vodafone 945 comes with the basic image gallery, video player and audio player in Android. It can play 3GP, MP4 and H.264 encoded videos and MP3, WMA, WAV and eAAC+ audio files.
Connectivity
Like all other budget Android phones, this is probably the only area where the Vodafone 945 can match up to the high end Android smartphones. It offers GPRS, EDGE, 3G HSDPA and Wi-Fi 802.11 b/g. It also has Bluetooth 2.1 with A2DP and USB 2.0 connectivity. It also comes with a GPS transceiver with A-GPS support.
Web browsing shouldn't be a problem, thanks to the Webkit based Android browser and the plethora of connectivity options.
Conclusion
The Vodafone 945 seems to be a good budget option. If you are a Vodafone customer, it should be a great deal as Vodafone will probably offer it with a good plan. Availability might be a problem in many countries, but there are many good budget Android smartphone options now, like the Samsung Galaxy 5, Huawei Ideos and the HTC Wildfire.
Also check out the list of the best budget Android smartphones for more options.