Pantech Impact Review: Decent Feature Phone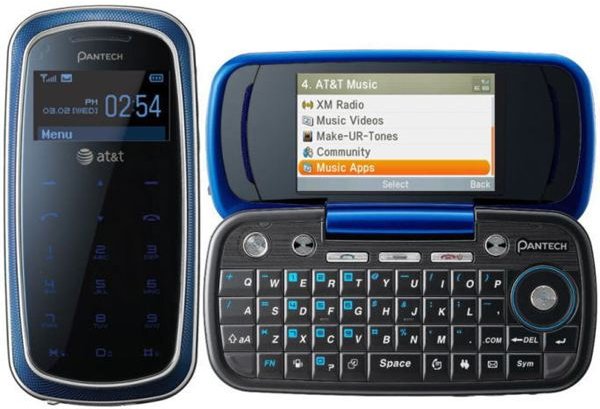 Released in the fourth quarter of 2009, the Pantech Impact brings users a full QWERTY keyboard with a user-friendly interface and a compact design. However, frequent complaints from users suggest that the mobile phone does not function properly at times. Let's look at this mobile phone in detail. Here is the full specification of the Pantech Impact for prospective buyers.
Design (4 out of 5)
When it comes to design, the Pantech Impact has all the ingredients of a fabulous mobile phone. From its size to its flip open design, the Pantech Impact boasts impressive features and quality. The mobile phone features a unique shape and design. It is a flip open design, which is fairly similar to the design of the LG enV3. The Impact is attractively slim, yet a little heavier. It features silver-chromed edges with a patterned border. The clamshell design of the Pantech Impact includes a 2.6 inch internal display which features a resolution of 240 x 400 pixels and supports 262,000 colours. The keypad is spacious enough to allow you to navigate the phone functions with comfort and ease.
User Interface (4 out of 5)
The Pantech Impact has all the features to make for a smooth user interface. The unusual design has a stunning look with a twist; it has two screens - a small one on the outside and the other one inside. The mobile phone opens sideways to reveal a full QWERTY keyboard. This means that users can now easily send messages using the full keyboard. The external display with touch sensitive key control is 1.5 inches wide with an OLED screen, and is quite useful for users to make calls, send text messages and control music features. Although there is limited access to the menu from the external display, the user can access the basic functions such as the messaging menu, address book, music player and the recent calls list. If you want to type longer text messages, flip open your mobile phone to use its wider internal display with the full keyboard. You can navigate through the menu system easily with the five-way control pad but the menu layout could use some tweaking.
Features (3 out of 5)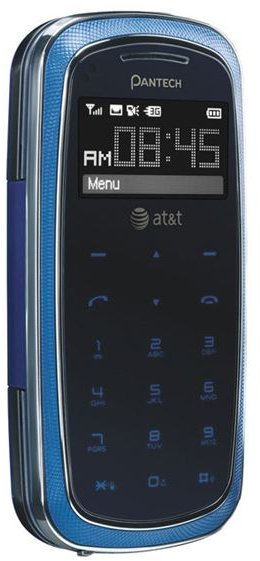 Surprisingly, the mobile phone does not support USB connectivity, which is definitely a problem for anyone with a PC without Bluetooth. The Pantech Impact has a 2 megapixel camera with 3x digital zoom and the image resolution supported is 1600 x 1200 pixels. But it has no camera flash and no image editor to edit your pictures.
The phone supports the MPEG-4 digital video format along with a good range of audio formats for its music and video. The Pantech Impact features 80 MB of internal memory that can be expanded up to a massive 32 GB. Users can enter as many as 1,000 contacts in its phonebook. The LCD display of the phone features clear resolution. Sometimes, there are complaints from customers with regard to its battery backup.
With regard to its features, the Pantech Impact is a compact phone with a user-friendly design and it caters for the needs of most people. Starting with the basic functions of a mobile phone, the Pantech Impact features common applications such as a voice memo recorder, notepad, calendar, world clock, tip calculator, speakerphone, alarm clock, stopwatch and timer. The mobile phone offers good call quality with its two high quality stereo speakers. However, one of the basic drawbacks of the phone is that it has to be open in order to use its speakerphone. Pantech provides an excellent GPS facility with high quality messaging and email services. It supports Bluetooth and a number of broadband network connections including EDGE, ADR, GPRS/GSM and 3G. In other words, Internet support is pretty good with the Pantech Impact.
Performance (3 out of 5)
Performance-wise, the Pantech Impact is only average, it is definitely not the best phone on the market and it struggles to compete with high end phones from other manufacturers. Some users do complain about its relatively slow web browsing functions. There are also complaints about its lack of basic functions such as its less than impressive speakerphone, no USB connectivity, and so on. It is not lightning fast but it functions well as a phone for heavy texters and it is a user-friendly and compact device.
Conclusion (3 out of 5)
If we go through its overall specifications and user-friendly details, the Pantech Impact can be rated as a mobile phone ideal for people who don't care about cutting edge technology. In other words, the Pantech Impact impresses users with its easy and comfortable interface, it features a striking design and it is ideal for texting and writing emails. However, it does lack some of the latest features and it won't be competing with the iPhone 4 or the latest high end Android releases.