Top Five Best Sony Ericsson Phones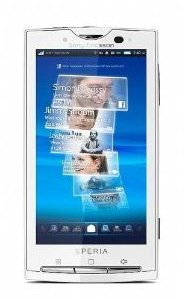 Introduction
Sony Ericsson has toppled a bit when it comes to phone offerings. They are going to release more and more attractive and feature packed phones but for the time being here is our list of the Top Five Sony Ericsson Mobile Phones which offer remarkable features and great designs that are currently available.
Sony Ericsson Xperia X10
The classy Sony Ericsson Xperia X10 is an older but still beautiful phone currently available in the market. This phone has a 4 inch display with a 854 x 480 pixel, scratch resistant touchscreen and can capture video at the WVGA resolution at 30 FPS with utmost clarity and vivid colours. Other features include fast and easy Wi-Fi access, Android Operating System 1.6, a Qualcomm Snapdragon 1 GHz processor, Micro USB 2.0, Media Player, GPS capability, stereo Bluetooth, auto gesture and rotate control and an 8 MP camera with LED flash, autofocus, image stabilization, face and smile detection and geotagging. Of the top five best Sony Ericsson mobile phones, the Sony Ericsson Xperia X10 ranks up at the top, for now.
Sony Ericsson Vivaz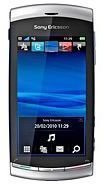 The Sony Ericsson Vivaz is an absolutely gorgeous phone which is armed with incredible features and a highly attractive design. This phone has an amazing scratch resistant, 16M colours, 360 x 640 pixel TFT resistive touchscreen with an accelerometer sensor for auto rotate. Its superb 8 megapixel camera also has an LED flash, autofocus and touch focus, smile and face detection, and image stabilizer which will enable you to capture high quality images, even in low lit areas. Other features include a built-in GPS transceiver, touchscreen user interface, 75 MB internal memory, up to 16 GB external memory, YouTube app and more.
Sony Ericsson Xperia X10 Mini
The miniature Sony Ericsson Xperia X10 Mini is a miniature version of the Xperia X10 which is ranked first in the top five best Sony Ericsson mobile phones. This miniature version of the Xperia X10, the Xperia X10 Mini, has a smaller 2.55 inch, TFT capacitive touchscreen display with a resolution of 240 x 320 pixels with 16 M colors. Like the Xperia X10, the Mini version also comes with Android 1.6 but unlike the larger version comes with only a 600 MHz Qualcomm MSM 7227 processor. The Xperia X10 Mini also has a 5 megapixel camera, GPS, and radio.
Sony Ericsson Satio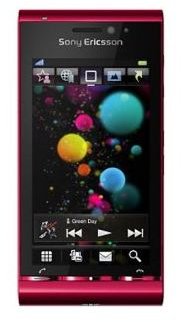 The attractive red coloured Sony Ericsson Satio is another touchscreen phone that boasts of fast and easy Wi-Fi connectivity and HSDPA. It has an amazing 12.1 MP camera with touch focus, autofocus and a Xenon flash that delivers superior quality pictures. It has a 3.5 inch wide touchscreen that displays images and videos with superior clarity and colours. With the Symbian Operating System and a great hardware specifications, this is truly a must have Sony Ericsson phone.
Sony Ericsson Aino U10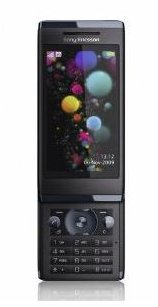 The Sony Ericsson Aino U10 is a great phone which offers magnificent features like an 8 MP camera with video and image stabilizer, SanDisk micro SD card, GPS, Bluetooth, Google Maps, fast and smooth Wi-Fi access, built-in modem, YouTube and Facebook. It also has an amazing Media Go application using which you can transfer your favorite music and movies from your PC to your phone.