Find Out what GetJar is and How to Use It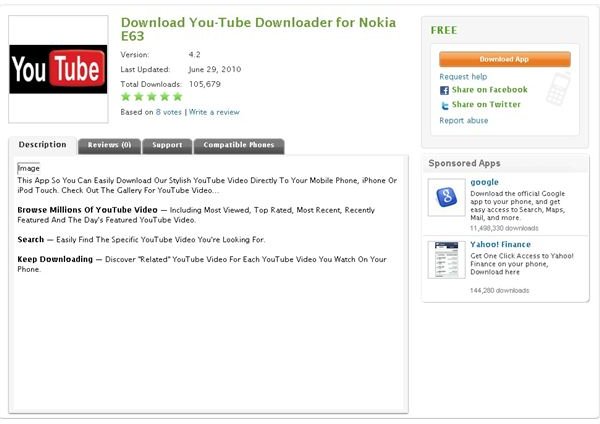 Long before Apple made the "App Store" fashionable and application stores like the iPhone App Store, Android Market, Windows Marketplace, Nokia Ovi Store and BlackBerry App World existed, there was an independent mobile phone application store called GetJar. It was founded in 2004 and hosted mobile applications for various platforms like J2ME, Symbian, BlackBerry, and Windows Mobile.
GetJar is known mostly for its collection of J2ME apps which can be easily downloaded and installed on your mobile phone. Since its inception in 2004, it has logged over a billion downloads and sports more than 60,000 apps for thousands of mobile phones. The applications on GetJar are free and are supported by advertisements by its GetJar Ads program.
Downloading Apps from GetJar
You can use GetJar to download apps and games for your mobile phone. There are two ways to do so.
1. GetJar Website
Go to the official GetJar website at www.getjar.com.
It will show you the best rated applications in all categories like Games, Education, Social and Messaging, Entertainment, Finance, Food, Health, Search and Lifestyle.
It will show you a screenshot of the application and a link to download it.
It also prompts you to select your phone model. You can choose from a list of supported phones in its database. Once you have selected your phone, it will show you only those applications that are compatible with your phone.
To download any application or game, just click on the "Download App" link and it will show you instructions to download it.
You can get the Quick Download code to download it directly on your mobile phone. Just go to m.getjar.com from your mobile phone browser and select Quick Download code on the bottom of the page and the enter the code to download the application.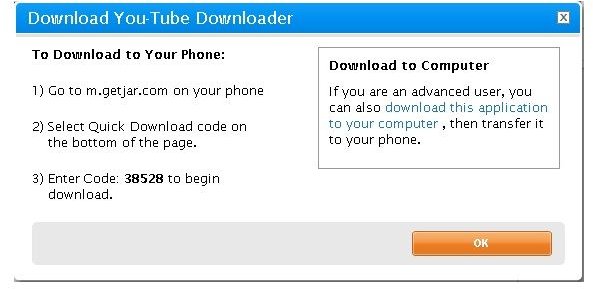 Another method is to download the application on your PC and then transfer it to your mobile phone via Bluetooth or a data cable. You can then install the app by opening it using any file manager.
2. GetJar Mobile
You could also download applications directly on your mobile phone.
Just go to m.getjar.com from your default browser and the site will automatically detect your phone model and show you compatible applications.
You can search for the application you want or browse through the various categories and just click on the app you want to download and install it on your mobile phone. This is the easier way but requires a data connection (GPRS, 3G or Wi-Fi).
These are the various ways in which you can use GetJar to download applications for your mobile phone.
GetJar for Developers
If you are an application developer, you can also publish your application on the GetJar store. You can also promote your application using ads and get detailed analytics of your app's performance.
For more details, visit GetJar - Developers.
References