Why Can't I Launch Sony Ericsson PC Suite?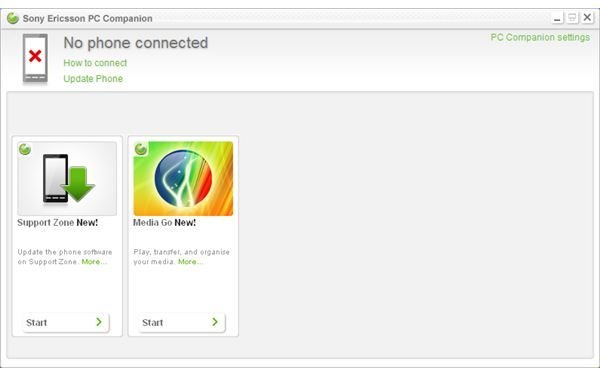 There seems to be an unending series of applications designed to help you to synchronize your phone with a Windows PC. Their usual purpose is to allow the sharing of contacts, messages, calendar data, photos and MP3s. While there are plenty of third party options available for many mobile phones, the best option for Sony Ericsson devices is the PC Suite, a collection of tools that can be installed from a CD ROM that ships with Sony Ericsson phones.
Users attempting to install and run these tools on a Windows 7 PC might encounter issues, however, it seems that in many cases users can't launch the Sony Ericsson PC Suite even after a successful install.
While some of the following workarounds might not seem entirely practical, these are the best fixes for this error, so read on about how to resolve this problem using Windows 7 compatibility mode, running the PC Suite as administrator, or even launching the software in Windows XP mode!
Out with the Old, in with the New!
Whenever you're experiencing problems launching software one of the first things that you should consider is reinstalling it. This is best done following a complete uninstall of the software, which can be done as follows.
Open the Start menu in Windows and go to Control Panel > Programs > Uninstall a Program, where you will find the Sony Ericsson PC Suite listed. Highlight this and select Uninstall from the menu to proceed, and when this has completed restart Windows.
You should then reinstall the software, taking care to run the installer wizard as administrator. When you are logged in as the administrator on your Windows 7 PC this step should be taken – simply open Computer and the contents of the Sony Ericsson PC Suite (right-click > Explore). You should find setup.exe pretty quickly, so right-click this and choose Run as administrator to proceed. The rest of the installation should run as expected, and the software should launch without any further problems.
If reinstalling is unsuccessful, then visiting the Sony Ericsson support website and downloading and installing the latest release of the PC Suite software should be your next step. Note that different versions of the software are available for different phones; you may need to use the search tools to help you find the right program.
Launch Application as Administrator
As well as launching the Sony Ericsson sync software as an administrator you can also run it as such. This is a particularly useful option, and one which you might try before reinstalling; you might also find that this is the only way to launch even after a successful reinstallation performed with administrator privileges.
Launching an application as administrator is just as simple as installing it, and this can be done via a desktop shortcut, Start menu or the original icon in the installation folder; once again, simply right-click the icon and select Run as administrator from the context menu.
Running the software as administrator is also one of the options when you opt to run software in compatibility mode, a system in Windows 7 that allows you to run and install software with settings found in older versions of Windows, typically Windows XP Service Pack 2.
Taking Advantage of Compatibility Mode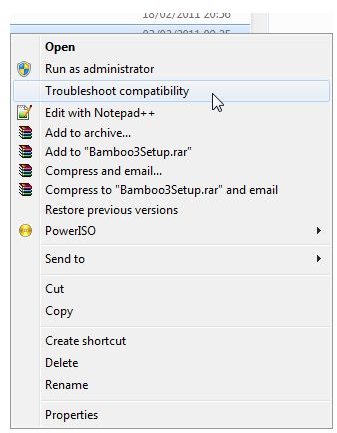 Often when you have problems running software in Windows 7, the operating system will give you the option of troubleshooting the failed launch, which can mean starting compatibility mode.
To use this option, right-click the launch icon and select Troubleshoot compatibility, which will launch the Program Compatibility wizard, in which you will have two options, Try recommended settings and Troubleshoot program. If the first option doesn't deliver the expected results, then try the second, which offers a more thorough set of steps.
Windows XP Mode
Your final choice should be to take advantage of Windows XP mode, a free virtual PC installation for all Windows 7 users. Intended for use as a means of overcoming compatibility issues and to allow users of the later operating system to continue to run legacy applications. If the Sony Ericsson PC Suite doesn't work under XP then there is likely an issue with your phone or USB cable preventing the successful launch.
Available to all owners of legal copies of Windows 7, Windows XP Mode can be downloaded via www.microsoft.com/windows/virtual-pc/download, where a copy of the latest Virtual PC software and a virtual Windows XP can be acquired.
Once installed this should provide you with the last-chance fix for running the Sony Ericsson PC Suite – failing this, making use of a different computer is recommended.
References