Unlock Sagem Mobile Phones for Free Online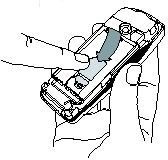 Sagem mobile phones are not so popular in this day and age when smartphones are taking over. But if you have one, you would still rather not have it locked to any one particular cell service carrier, especially if your contract with them is up.
There are essentially two ways to unlock Sagem mobile phones for free, but they both tie into the same process, the difference is simply how you arrive at the last step. The overall process will be highlighted below and then a more detailed description of the first steps is given.
How to Unlock Sagem Cell Phones
There are two ways to unlock mobile phones, you can use cables, software and equipment or you can have it unlocked remotely with codes. Of course, only one of those methods can be free because the cables, software and equipment will most definitely not be free and you probably won't find anyone with the aforementioned apparatus who is willing to do it for you for free. Therefore, this article will be focused on remote unlocking.
Remote unlocking involves the use of an unlocking code, which can be achieved in two ways, but before I get to that, I am going to tell you what you will have to do with the code in order to unlock your Sagem mobile phone.
Unlocking Your Sagem Phone with a Code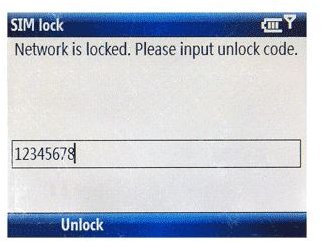 When you receive your Sagem unlock code, you will need to turn off your mobile phone and remove the battery from it. Take out the SIM card of the carrier that your phone is locked to and put in the SIM card of the new carrier that you want to switch to, or any other network carrier for that matter. Replace the battery and then power on the mobile phone. The phone will display a SIM card error, but do not be alarmed, this is expected. Just type in the unlock code and press enter or the call button; at this point in time your cell phone should be unlocked to all carriers. I must warn you, however, that you should not attempt this with known wrong unlock codes and do not input the wrong code too many times, otherwise your cell phone may become locked for good. If you try an unlock code once (following the instructions correctly) and it does not work, do not use it again.
Finding Sagem Unlock Codes for Free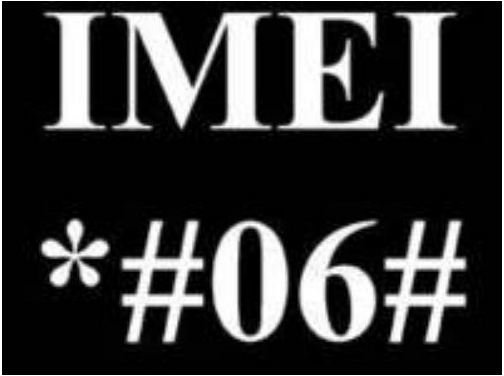 Ok, you now know what to do when you get the code, but you want to know how to go about actually getting the code. Well, there is the easy the way and the not so easy way. Both will still involve you producing your phone's IMEI number. You can quickly locate this by dialing *#06# and it will display a 15 digit code on the screen, which is your IMEI number.
The easy way to get the code for your phone is to call your current or last carrier and ask them for it. You will need to provide them with the IMEI number before they can give it to you because your unlock code will be specific to your mobile phone. While this is a relatively easy process, it is often not simple as some carriers refuse to pass on this information. If you try this route and it is not provided, then you can try the next option that is listed below.
Option number two is a little more technical, but still relatively easy. You will still need to get your IMEI, but you will also need additional software called a code generator. There are quite a few Sagem code generators online but they are rarely ever free. The good news is that some Nokia code generators can also be used with some Sagem mobile phones and I will provide you with links to two such downloads. You will need to enter your IMEI as well as your phone model into the software and then select "generate" or "get code", leave everything else as is.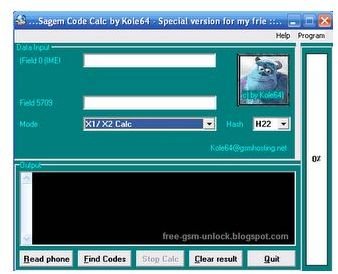 You can try the Sagem Code calculator or the NokiaFREE Unlock Codes Calculator 3.0 (Sagem Unlock Calculator) and hopefully one of these software apps will support your particular Sagem model.
Well, now you know how to unlock Sagem mobile phones for free, but keep in mind that these software apps may not support all Sagem phones, so I wish you all the best with yours.
References
FYXM, download.fyxm.net
Nokia Phone Solution, nokiaphonesolution.blogspot.com
Mobile Unlocking Guide, www.mobileunlockguide.com