Best Sony Ericsson W995 Apps

Opera Mini (5 out of 5)
Opera Mini is a mobile browser that enables you to br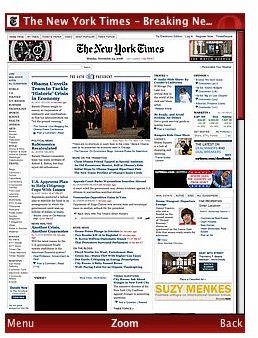 owse the web on your mobile phone almost as well as you would on your PC. You will be able to browse faster than you would with your regular WAP connection browser because the Opera Mini application will actually compress the Internet data before sending it back to your phone. The pages will be viewed almost as if on your PC and without the usual exceptions normally seen on a WAP browser. You can download Opera Mini for your Sony Ericsson W995 for free.
Trippo (5 out of 5)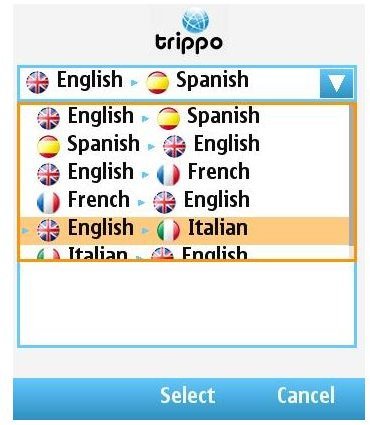 Trippo is truly an innovative app that is crossing borders. It definitely has to be among your list of must have Sony Ericsson W995 apps because you are now free to communicate with your friends and families in different languages. The Trippo app has taken social networking to a new level as it translates your words into any other language within the app that you select. Trippo now supports over 30 languages and more than 20 of them are supported in audio. Among these languages are English, French, Spanish, Italian, German, Russian, Dutch, Japanese, Chinese, Hindi, Arabic, Urdu, Russian, Danish, Norwegian, Polish and more.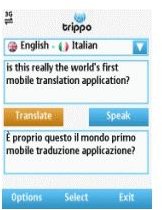 You even have the option of sending the translations via SMS or MMS if the language is supported in audio.
You can download the Trippo free one day trial or buy it right off the bat for the low price of $4.00.
Ultimate Fighter (4 out of 5)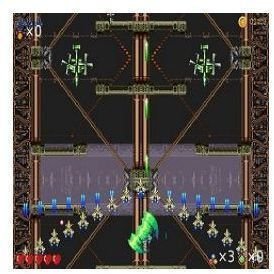 You cannot select the top Sony Ericsson W995 apps without adding at least one gaming app to the mix and the Ultimate Fighter app is the ultimate choice. It is said to be one of the best shooting games in the arcade genre that is designed for smartphones. The graphics are good and it is even equipped with special effects and a soundtrack. They game is simple yet challenging and fun with your only goal being to stay alive and eliminate your enemies.
You will use the number 2, 8, 4, 6 and 5 buttons to go up, down, left, right and to shoot, respectively.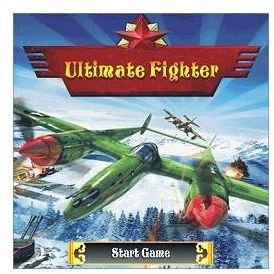 The game has 5 stages with an ultimate battle at the end of each stage to move on to the next stage. The weapons are upgradeable and there are bonuses as well.
Play Ultimate Fighter for free.
Bluevibe Mobile (5 out of 5)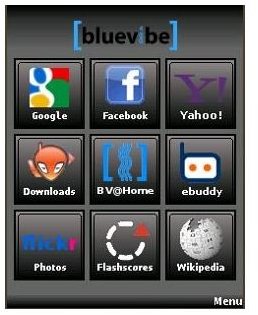 Bluvibe is one of the many cool Sony Ericsson W995 apps that that makes social connections and entertainment easier. With the Bluvibe app, you use it next to a Bluevibe Hotspot and instantly gain free access to the most popular mobile websites and social networks such as; FaceBook, Gmail, Yahoo, and e-buddy, amongst others.
What the Bluevibe app does is to connect to the Bluvibe hotspot with your Bluetooth connection, so ensure to turn it on when you are ready to use the app. It then connects to the Internet. If you are not near a hotspot, however, you can still use the app by connecting with your Wi-Fi, 3G, or Edge.
Download the free Bluvibe app and start using it today.
TOGO.TV (5 out of 5)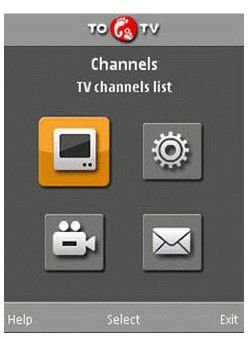 Would you like to use one of your Sony Ericsson W995 apps to watch free TV-channels? Well you can with the ToGoTv app. With this app you can watch short movies, cartoons and more. The application is free and you watch streaming videos or download and store them on your memory card. It works well with Wi-Fi and Wi-Max, but you can also use your regular Edge, GPRS and 3G connections. They have over 30 channels in different languages and you can watch all the free ones and subscribe to paid ones if you like. The channels are versatile and cater for all sorts of audiences.
Download ToGoTv for free.
Google App (5 out of 5)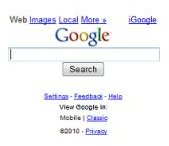 By now, everyone is familiar with the name Google and every phone with the capability to access the Internet should have access to the number one search engine. The Google app is just another way to get the features of your favourite search engine on your Sony Ericsson W995 cell phone. Access fast search results for web pages, images, maps, videos and so on. With this particular app, you can even perform your searches via voice prompts as long as it is in English.
Get your Google app for free and perform faster searches.
You2bile (4 out of 5)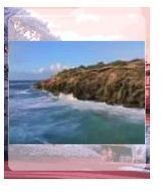 YouTube is one of, if not the biggest, video sharing website in the world. With that said, everyone would like to be able to watch YouTube videos on their mobile phones. You2bile is one of those Sony Ericsson W995 apps that offers the opportunity to view YouTube videos on the mobile phone.
It is a Java powered app that converts the YouTube videos into a mobile phone format so that you can get a real time view on your cell. It also has a built in search engine so that you can easily find your favourite videos on the fly.
Not all phones support Java well, so if you find that it is running too slow or it is freezing at times, you can simply go straight to https://you2bile.com/wap and watch the videos from there.
Download You2bile for free to watch YouTube videos.
FunPix (4 out of 5)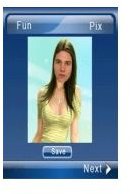 You must have at least one funny or silly app in your list of Sony Ericsson W995 apps. This particular app is merely for entertaining yourself and your friends. The FunPix app allows you to use a picture of yourself or your friends and distort them into hilarious looking abominations. The end result is up to you.
Download the FunPix app for free and have fun.
Navigami (5 out of 5)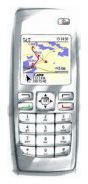 A navigation app is always essential and a free one is sometimes even better. The Navigami app is non-commercial, so it is completely free for you to use. You can use it for geoaching, tracking and more on your Java mobile phone. The Navigami app is offline so you would need to download the maps and store them on the phone to have them with you when you need them. It is equipped with a digital compass and you can opt for 2D and 3D views with the ability to pan left and right, rotate and zoom in and out. You can navigate your way to landmarks, follow routes, get proximity alerts and monitor your speed.
This app is packed with so many other features that you just need to download Navigami and see for yourself.
Hack Proof Password Manager (5 out of 5)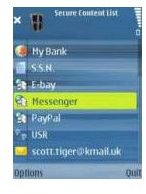 Many of us have many different passwords and pins for many different things and sometimes it's hard to keep track of everything. With the Hack Proof Password Manager, you can simply store all your passwords, CC number, Account numbers and PINs in one place with the need to only remember one password. Have all your secret information on hand if you need it, but it will still only be accessible by you. If you enter into your password vault and forget to log out of it, the application will automatically lock itself after a while to further protect your information. The files are encrypted to avoid hacking and preconfigured templates makes adding new PINs and passwords very easy.
Everyone should have an app like this; download the Hack Proof Password manager for free.
Resources and Images
Mobile Rated, www.mobilerated.com
Get Jar, www.getjar.com