Sony Ericsson Xperia Play - The PlayStation Phone: Specifications, Images and Details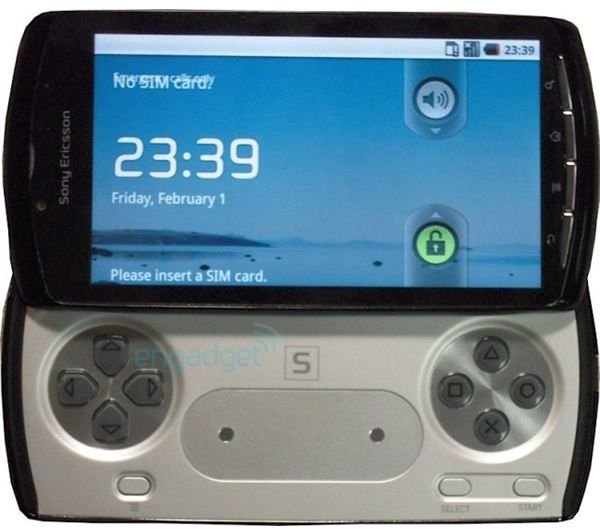 Sony Ericsson Xperia Play - The PlayStation Phone
Only two things have been the talk of the town for the last two months. 1. The Motorola Xoom Android tablet. 2. The Sony Ericsson Xperia Play - the PlayStation phone powered by Android. While the Motorola Xoom has already been unveiled, the Xperia Play still hasn't.
Sony Ericsson will probably unveil the Xperia Play at MWC in February 2011. In this article, I will tell you everything we know so far about the Xperia Play.
Sony PlayStation Phone - History
Rumors that Sony was working on a PlayStation phone first leaked out in the beginning of Q2 2010. The PlayStation Portable (PSP) had been the most popular handheld gaming device since its launch, but since the launch of the iPod Touch, it had been ignored.
When news leaked out that Sony Ericsson was working on a PSP phone, every gamer worth their salt was excited. When it became known that it would be powered by the Android OS; that was when almost all the tech media took notice of it. Sony Ericsson (PSP) and Google (Android) teaming up to take on Apple (iPhone / iPod Touch) - this was the stuff that headlines are made of.
Soon details began pouring in about the PlayStation phone, but most of them turned out to be wrong. Finally, pictures of the PSP phone leaked out and they featured the phone with a 3.7 inch display with a sliding joystick instead of a keyboard.
It was now official - the PlayStation phone was real. Soon after, a rumor that the PSP phone was to be unveiled on December 9 was out. It turned out to be wrong, but in the meantime, we got to know that the PlayStation phone would officially be called the Sony Ericsson Xperia Play.
And now, we have the confirmation that it will be unveiled at MWC 2011.
Sony Ericsson Xperia Play - Specifications and Other Details
The Sony Ericsson Xperia Play will be quite similar to the PSP Go in terms of design and form factor. It will have a 3.7 inch TFT capacitive touchscreen display with a resolution of 854 x 480 pixels.
It will have a 1 GHz processor and 512 MB RAM. The graphics processing will be powered by the Adreno 205 GPU. A dual core CPU would have been awesome, but we should be happy with what we have, right?
It will come with Android 2.3 Gingerbread with a custom UI shell by Sony Ericsson. It will support all Android games and will also have a collection of exclusive PSP games.
The Xperia Play has been through quite a few benchmarks and has been on top of all of them. It has a Quadrant score of 1733 and a Neocore score of 59.1 FPS.
Here are a few pics of the Sony Ericsson Xperia Play thanks to tgbus.