LG Optimus One P500 Review: Specifications, Design and Hardware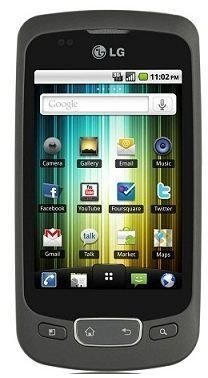 LG is known for many things, but making really awesome mobile phones definitely isn't one of them. At least, it wasn't until recently, as almost all of its cellphones were unremarkable. With Android, LG is trying to become a smartphone maker again, but it hasn't seen much success even in that. Now, with the new LG Optimus One P500, LG finally seems to have a hit on its hands.
The Optimus One is a budget Android smartphone which offers a nice design coupled with good hardware and Android 2.2 Froyo. It is probably the best Android phone in its price range. In this review, I will tell you everything you need to know about the Optimus One.
Technical Specifications:
Dimensions: 113.5 x 59 x 13.3 mm
Weight: 129 gms
Display: 3.2 inch TFT capacitive touchscreen display, 320 x 480 pixels
OS: Android 2.2 Froyo
Processor: 600 MHz processor
RAM: 419 MB RAM
Memory: 170 MB internal, up to 32 GB microSD
Camera: 3.15 MP camera, 2048 x 1536 pixels, autofocus
Radio: FM Radio with RDS
Connectivity: GPRS, EDGE, 3G HSDPA, Wi-Fi 802.11 b/g/, Bluetooth 2.1 with A2DP
GPS: GPS with A-GPS
Battery: 1500 mAh Li-ion battery
Design (4 out of 5)
The LG Optimus One P500 has a very nice design with a stylish look. It is a sleek phone with the standard touchscreen candybar form factor. With dimensions of 113.5 x 59 x 13.3 mm and a weight of just 129 gms, it is quite compact and easily pocketable. There are certainly lighter phones out there, but it's definitely not going to weigh you down.
It sports a 3.2 inch TFT capacitive touchscreen display with a resolution of 320 x 480 pixels. 3.2 inches is the minimum display size an Android device should have, any lower than that and the Android experience starts deteriorating rapidly. With the standard resolution, almost all apps and games from the Android Market will work on the Optimus One. Below the display are the four standard Android keys - Menu, Home, Back and Search.
Hardware and OS (4 out of 5)
The Optimus One is a capable phone when it comes to hardware. Compared to other budget Android phones, it sports relatively better hardware specs. It comes with a 600 MHz ARM processor and 419 MB of RAM. It has 170 MB of internal storage and supports up to 32 GB microSD cards.
It runs Android 2.2 Froyo with a modified UI shell. Except for a few frills, LG has mostly left the Android OS alone, which is a very good thing. The user interface is very responsive and there is no lag whatsoever. The LG Optimus One is one of the few phones which ships with Android 2.2 Froyo currently, which means you get your pick of some great apps from Android Market.
It supports the Android Market completely and also comes with an LG App Advisor; a recommendation app that allows you to discover new apps and games that are likely to suit you.
Multimedia (4 out of 5)
The LG Optimus One P500 isn't the phone you want if you are a multimedia freak. It offers just an average 3.15 MP camera with an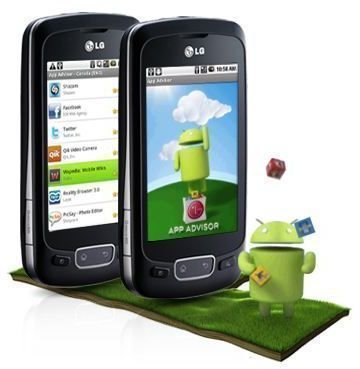 image capture resolution of 2048 x 1536 pixels. It comes with autofocus but doesn't have flash. The image capture quality is strictly average, but it should do for casual shots – this is the kind of thing you miss out on by using a budget end smartphone, but it depends if these kind of features are important to you. Night shots are a definite no-no due to the lack of flash. It can also record VGA videos at a decent frame rate and comes with a nice camera UI.
It also has a stereo FM radio with RDS and can play low resolution MP4, 3GP, WMV and DivX videos natively. It also supports the following audio formats - MP3, WAV, WMA, eAAC+ etc.
Connectivity (5 out of 5)
The LG Optimus One P500 is filled to the brim with connectivity features. It comes with GPRS, EDGE, 3G HSDPA - the basics and also sports Wi-Fi 802.11 b/g/ and Bluetooth 2.1 with A2DP. It also has microUSB 2.0 connectivity and comes with a GPS transceiver with A-GPS.
It comes with the Webkit browser which is the default in Android. It doesn't support Flash though, so you would probably have to use an alternative browser like Skyfire for Flash content and the YouTube app for watching videos. Remember though that the iPhone doesn't support Flash either, and it didn't stop that particular phone becoming the most popular smartphone out there.
The Verdict (4 out of 5)
The LG Optimus One P500 is very popular already. It sold more than a million units in the first forty days since its launch. I would definitely recommend it to you; it is the best budget Android smartphone available currently. It is priced at around $300 without a contract. If you want to go lower, check out the Huawei Ideos, the cheapest Android smartphone which should be available soon.
If you find yourself with more clash to splash, there are a great range of higher end Android smartphones to consider.
References