LG dLite Review: Colorful Flip Phone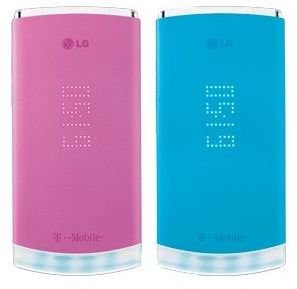 LG has introduced the dLite, which is a long mobile phone equipped with mid-range features. The LG dLite has a stylish appearance, a unique display composed of an LED matrix, and a decent camera. But there are many negative points about it including an uncomfortable length and skinny side keys. The pink design might be eye-catching, but is dubbed too-girlish and puts off the male buyers, so there's a blue option too. It is quite a garish looking phone with a number of lighting effects, with this fun approach it is clearly aimed at the younger crowd.
(4 out of 5)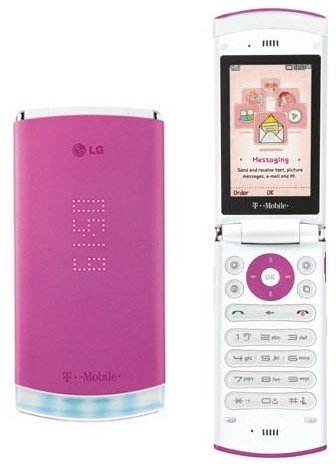 The wow-factor missing in most phones currently in the market can be found in the LG dLite. The pastel colors, twinkling lights and animated wallpapers make it look cool but girly in most ways.
The LG dLite is utterly feminine and is available in bubble-gum pink and pastel sky blue colors with a creamy white on the inside. The length of 4.3 inches makes it too long to be comfortably held in the hand. Otherwise it is quite sturdy and weighs around 3.5 ounces.
The current time is shown by default and most activities including incoming calls, messages and music player status are shown with the help of cool animations, which are quite entertaining. At the same time, the phone is short on external controls including one for the music player.
Curved plastic is located on the exterior bottom of the phone which is in fact, an LED surface, named 'Secret Lighting' by LG. This surface is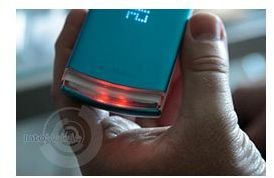 illuminated by a set of four LEDs that give it a decent glow. The surface gets illuminated at the time of an incoming message or a phone call. The illumination or 'Secret Lighting' can be customized by choosing among the five available patterns - Light All, Light Flowing (right to left), Light Flowing (left to right), Light Spreading, or Light Collecting.
This unusually long phone has a large display which is quite an intelligent use of its long design. Its 2.8 inch display is equipped with a resolution of 240 x 400 pixels and supports 256 K colors. The brightness, menu fonts and time can be customized pretty easily.
User Interface (4 out of 5)
The navigational controls just below the display consist of a browser key, a round toggle with middle OK key along with a task manager key. One can create text messages, access mobile backup, and recent calls from the toggle button. Favorite contacts can be added from the middle OK key in standby mode.
The keys are comfortably spaced apart to aid error-free typing and dialing. The volume rocker and camera keys, located on the left and right spines of the phone, are too skinny. The charger/headset jack is also on the right but there is no dedicated 3.5mm headset jack. The microSD card slot can be accessed by removing the battery cover; thankfully it's not placed under the battery.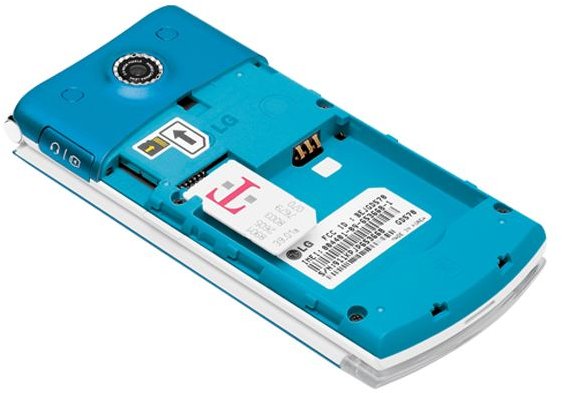 Apart from that, the main display and camera lens are not aligned well, making it difficult to click a picture. One has to make an assumption that the subject is a little towards the right while taking a photograph or shooting a video.
Features (4 out of 5)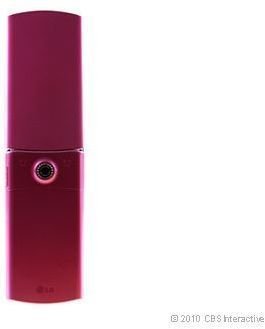 The LG dLite's basic features such as a 2.0 MP camera with video recording facility, 2.8-inch display, social networking app and the music player aren't as fascinating as its sleek and charming design that will prompt any teen to beg for it. The phone has an internal memory of 90MB and a microSD card for extra storage.
The phonebook can store up to 1,000 contacts and each contact can have two phone numbers, a messenger ID, web address, an email address, memo, a postal address, anniversary date, birthday, photo, ringtone and a message tone. It also supports instant messaging and audio postcards meaning voice messages with an image along with threaded SMS and MMS.
The LG dLite offers support for quad band GSM and 3G along with Bluetooth 2.1 connectivity. You can play music files in MP3, AAC, AAC+ and WMZ formats and videos in MPEG4 and 3GP formats with this phone. The basic apps like calendar, alarm, stop watch and world clock are also included in the phone. It also supports speed dialing and voice recording.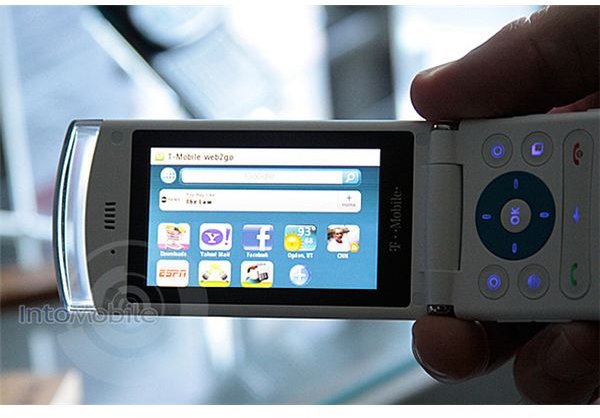 You can access email via popular service providers such as Google, AOL, Yahoo or Hotmail. The phone comes with an app called Social Buzz that allows users to access Facebook, MySpace and Twitter. It comes preloaded with navigational applications like Where, Google Maps and TeleNav.
Performance (4 out of 5)

The LG dLite offers good call quality and comes with an equally impressive speaker phone. YouTube videos get quickly loaded with a buffering period as small as 4 seconds. The 3G network is good and speedy. The lithium ion battery provides a pretty decent stand by time of over 300 hours and 6 hours of talk time.
Verdict (4 out of 5)
The LG dLite is a mixed bag in terms of apps, features and design. Considering all the pros and cons, it is not a bad buy at $49.99.