LG Secret KF750 Average Performer with 5 MP Camera
Introduction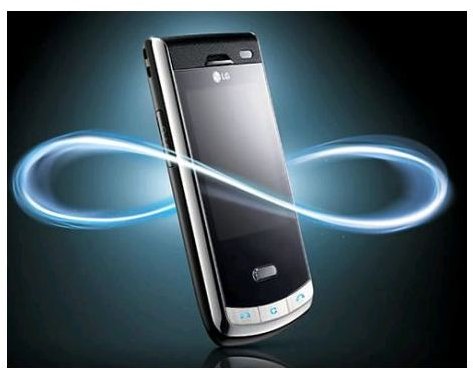 After the LG Chocolate and LG Shine, the LG Secret (a.k.a. LG KF750) is the 3rd model in the company's black label series. The 3G slider-style handset is specially crafted to satisfy the refined tastes of trendsetters, yearning for a stylishly-designed, yet durable phone. Released on May 3, 2008 in Europe, the LG Secret boasts stylish looks with increased functionality and smart technology.
This sophisticated phone isn't only sleek, slim and elegant in design, but it also comes packed with lots of high-end features like a smattering of touchscreen operation and touch sensitive controls, motion controlled gaming, HSDPA 3G multimedia functionality, an anti-scratch glass for display safety, video camera along with slow motion effects, 3G video calling, Bluetooth 2.0, up to 4GB memory cards, an MP3 player, and an FM radio. Plus, the Secret also impresses you with its 5 MP high-quality camera that is capable of capturing crystal clear DVD-like movies (DivX format).
Available in colors like Black, Titan Gold and Ruby Violet, this slim 5 MP slider phone (at 11.8 mm thick) can be bought at a price of around $270, without a contract.
Though, there is a lot to like about this sophisticated phone, it does come with a few negative aspects.
Design (3 out of 5)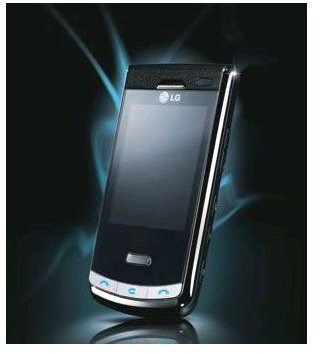 Undoubtedly, the LG Secret comes in a stylish design, thanks to the glossy surface on the slider's front, which offers more style than its predecessors. The LG Secret features perfectly-balanced weight and a sleek slider form. The device weighs just 116g, with battery and measures 102.8 x 50.8mm, just 11.8mm in thickness. Its entire front is fully covered by strong glass that keeps the screen safe and guards against any type of possible scratch.
The phone has four touch controls below the screen. Users can see these controls only when the phone is in active mode. The bluish lights highlight these 4 controls and they sport haptic feedback. Plus, an additional set of 2 contextual keys are also available here, but they aren't highlighted in any way. The long middle button mostly doubles as a confirmation key. Users will also see 3 common keys at the bottom of these controls. The keys are: Reject calls, C (Delete) key and Accept call.
There is a secondary camera right above the display. This camera is used for a small ambient light sensor and video calls. The slider's left side has the Universal LG port and a small eyelet that users can utilize to add the small screen wiper.
On the right side, there is the usual dual volume key, shortcut menu key, touch media key and a dedicated camera button. The media key helps turn on or off the screen's touch sensitivity. The phone's back cover is built of carbon fiber, while the upper part on the back is constructed from a very cool leather-like plastic. The 5 MP camera sports a small auto-focus assist light and LED flash. The handset opens a generously responsive keypad when slid upward. Backlighting is also strong for almost all keys, so you can type even in darker areas.
Though the LG Secret also boasts of a touch-sensitive screen, it can only be accessed via the 'touch media' menu. So sad!
The Secret is one of the most attractive LG phones as far as its looks are concerned. Sporting stylish and exquisite materials as well as a perfectly-balanced slider form factor, the LG Secret will surely impress anyone who favors looks over performance.
User Interface (3 out of 5)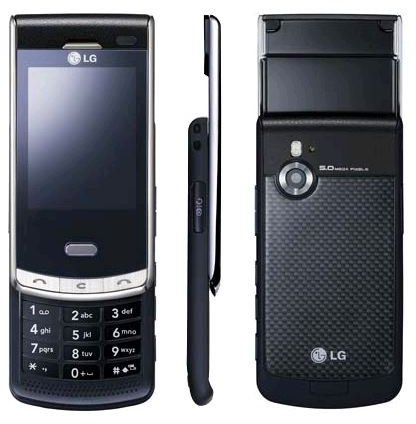 The LG Secret doesn't have an awe-inspiring interface and its ease of use clearly displays that we are handling a newer model. The device has 2 color schemes with 2 visualizations each (horizontal and grid 3D list for the black one; vertical and grid list for the white one). In addition, users can't add other themes, which is quite annoying as other handsets like the Samsung Soul allow you to do so.
The submenus appear as a text list that, though not attractive, is convenient enough because you can clearly see the options.
LG is known to add multi-tasking attributes in almost all of its handsets, and the LG Secret is no exception. Here, the shortcut to switch between the different apps rests on the right, while, at the bottom of the screen, there is a small menu.
Users aren't allowed to directly end a program from it, to do so, they will, at first, have to go to the app and from there they can close it. There are also frequent delays and extreme lag. You can clearly notice it while shifting the display orientation from horizontal to vertical and back again.
While it's quite good to know that there is an accelerometer, it does not have the high-quality required. Sometimes it doesn't react, and you have to repeat the process to try and change the orientation.
Features (4 out of 5)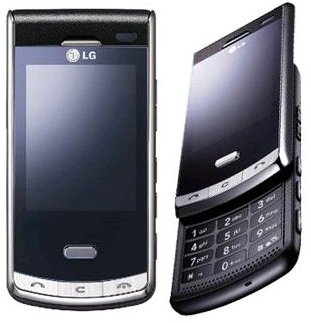 One of the top features of the Secret is its 5 MP camera, but this can be a negative point too because it doesn't have a Xenon Flash, which means users can't take well-illuminated shots in low light. In daylight, the same camera does a good job, especially while shooting videos.
Users can shoot video at up to 120 FPS and that means they can shoot slow and hi-speed motion videos. The slow-motion videos were a little blurrier than the video quality of the Viewty's camera. The handset also allows its users to overlay on to a video while shooting or, afterwards, to create a music video. Plus, users can also utilize the post editing tools if they want to put some special effects in to their videos.
The LG Secret, behind its serious exterior, is, in fact, a very fun phone. Its accelerometer-based game suite kept us enthralled for some time. Just one flick of the wrist is enough to throw a dart, shake a Magic 8 ball or even go fishing.
The LG Secret also boasts an odd touch screen, which doesn't start working unless the touch-media is activated. As soon as it is accessed, users can touch the screen to view docs and photos, enjoy playing games or music and listen to the radio. It really does a superb job, but can't be used throughout the user interface, like on the Viewty.
Other than that, the Secret is also pre-installed with a Google package, which has Google Maps for GMail and mobile, though it may differ on your network. Its HSDPA (3.5G) lets you enjoy quick and fast web-browsing. You can also watch YouTube videos, but quality differs according to your connection. It lacks GPS support.
Performance & Battery back-up (3 out of 5)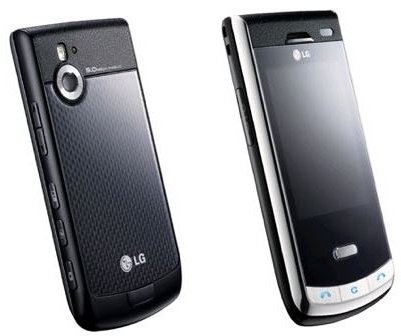 Performance wise, the LG Secret really impresses us with its battery back-up, offering up to 2 days of use. However it does depend on your usage and the battery will run out much faster with heavy use.
The phone is a little sluggish, and takes a little more time than it should when opening menus. If you want to open the multi-media menus such as video, picture and audio, the delay gets a little longer. But despite all these annoying facts, the phone offers imposing sound quality while talking. The voices are loud, clear, crisp and sharp at both ends.
The built-in battery offers a talk-time of around 4 hours, which is ok for a phone like the Secret. As mentioned above, you can't use the phone heavily if you want to get up to 2 days of battery life.
Last but not least: the Secret offers great audio quality with its MP3 player, with a 3.5-mm headphone adaptor.
Verdict (3 out of 5)
Overall, the LG Secret is an average performer with stylish design. Though quite difficult to use, because of the slow software and the capacitive buttons, the handset wins the hearts of its many fans with its appealing design and slider form factor.