LG Viewty Lite- Pocket-Friendly 5 MP Touchscreen Marvel
Introduction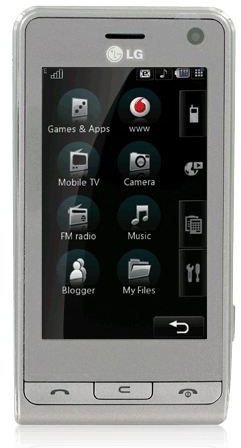 The LG Viewty Lite is a repackaged and renamed version of the LG Viewty which was highly-acclaimed for its quality 5 megapixel camera. However, before diving deep into its specs sheet, let's get to know why LG has named the phones of this series Viewty?
Well, according to the urban dictionary from where LG got this name the viewtiful stands for something stylish or flashy or someone with superpowers. So, as their names suggest, the LG Viewty series of phones are not only stylish or flashy, but they do come with superpowers and the superpower of the previously-launched Viewty, Viewty II, Viewty Smart and the Viewty Lite is the built-in 5 megapixel camera, whose Schneider-Kreuznach certified lens boasts the option of manual focus and allows users full control over their pictures.The 5 MP camera also sports anti-shake, image stabilization, night-time imagery, ISO8000 Smartlight and manual focus.
The camera of the Viewty Lite is superb. The captured pictures are crisp and sharp; while the Xenon flash helps you offer perfectly viewable snaps captured in darker conditions and videos shot down in your dingy local. Interestingly, the video camera is capable of recording at 120fps and can record super slow motion video.
If you want the subject of your photo to stand out, just touch a little on the screen of the LG Viewty, and it gets focused in on your pet, or friend, or whatever. This is not only novel, but of tremendous use, as well!
Though price wise, all the Viewty phones are different, technically, they are almost identical to each other.
Design, Specs & Features (4 out of 5)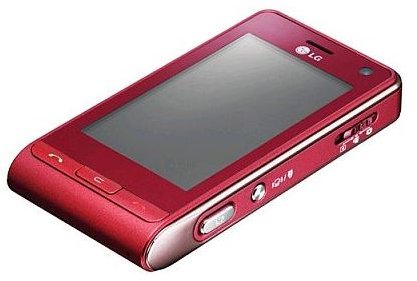 The LG Viewty Lite shows to what extent the post-iPhone landscape has changed. Coming in a rectangular shape along with metal flashes, it cuts a rosy figure with just 3 front buttons for ending and receiving calls, as well as a back-up and menu key.
The 103mm long mobile phone has a 3.0-inch TFT touch screen with autofocus and LED flash. Apart from the amazing camera, it also appeals to users with its touch interface and an easy haptic feedback. We all know that the crowning glory of the LG Viewty Lite is its 5 MP camera, and it offers the capability of moving images and is incorporated with an adjustable ISO, Xenon flash and the options of white balance, so the captured images can be adjusted to a great extent, while the capability of video-uploading to You Tube is an extra fantastic touch.
Other than that, the editing and viewing of images is easy, with several options of post-processing to fiddle with your work of art before proffering your mobile masterpiece to the web.
The handset has a jog-slider, which provides several functions, from selecting menus, to zooming the dedicated camera. There's also the lock and dedicated button for the camera. The contrary side is home to a lanyard hook and a USB port.
As far as the media playback of the Viewty Lite is concerned, you're well covered with a player which offers music and video support for AMR, MP3, DivX and WMA formats. Gawking at the Viewty Lite, it shows style and class, and you could be bowled over by the advanced gadgets along with the metallic accenting and curved edges, in short it looks good.
The customization options are limited, with just some wallpapers and themes. Weighing just 112g, the phone has 103.5 x 54.4 x 14.8 mm dimensions and boasts of around 90MB internal memory with a memory card slot for extra.
Comparative analysis (4 out of 5)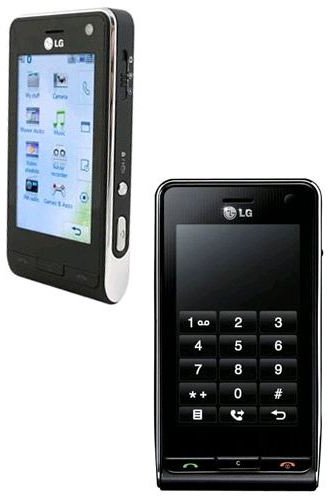 The LG Viewty Lite has some additional accessories in the box such as a USB cable and a headset. With a view to reflecting the relative age and changes in the mobile phone market, LG has re-priced the phone and made it cheaper than the original Viewty and the Viewty II.
The LG Viewty Lite competes with its rivals the Samsung Tocco Lite and Genio Touch. This is just a touchscreen blower, sans of the smarty skills we have been inured to on finger-friendly phones. It means there is no Wi-Fi, no GPS or third party applications for your perusal.
However, different from its Korean rivals, the LG Viewty Lite definitely boasts some neat extras. There is built-in 3G for zippy, super-fast web-browsing, but the biggest strong point of the Viewty Lite is its 5 megapixel camera, though it doesn't seem to be a big deal if we take a look at the Sony Ericsson Satio, which has a 12 MP camera.
User Interface (4 out of 5)
The LG Viewty Lite, as compared to most other touchscreen phones, has a very responsive screen, which vibrates when you touch it, thus providing more tactile feedback than just tapping a flat display.
The Viewty Lite, like the interface of the LG Prada, also has a software interface, featuring an eye-catching layout and finger-friendly icons.
The built-in alphanumeric keypad makes messaging and dialling easy. The messaging interface too offers handwriting input but it was slower.
Though the Viewty Lite doesn't have Wi-Fi, the option of 3G HSDPA connectivity allows for zippy and quick downloading of pages-around-1.8Mbps, which is faster than people's broadband connections at home.
Besides, the handset also allows you to directly upload and download videos to YouTube, but as to its loading of applications, there isn't much to talk about.
Performance (4 out of 5)
Performance wise, the Viewty Lite was noticed to have clear and loud audio quality, with no muffling or distortion. Its loudspeaker sounds loud, while video-calling is relatively good, thanks to the large screen.
The 5 MP camera offers similar picture quality in daylight to the Samsung G600 and Nokia N95. The camera, on being tested, was found to be highly capable and could be likened to the Nokia 95's camera, as far as its quality is concerned. The videos can be shot at 120fps. You can't only capture fast-moving action, but can view it in slow motion also. Further, you're able to tinker with images' size, ISO, picture quality, and white balance. However, the downside of the LG Viewty Lite is its Xenon flash which isn't as good as the Sony Ericsson K810i, but, at the same time, isn't as bad as an LED photo light, just don't expect well-illuminated shots in darker conditions.
The music player functions well, and allow users to sort through album art and artists, like the majority of MP3 players.
The LG Viewty lite has a rated battery life, which offers a standby time of up to 18 days, and a talk-time of up to 6 hours.
Pros & Cons (3 out of 5)
Pros:
Decent 5 megapixel camera.
Strong touchscreen functionality.
Good image quality.
Cons:
Chunky design.
Slow screen response.
No QWERTY keyboard.
No camera lens cover.
Slightly basic compared to other touchscreen phones.
No Wi-Fi.
Verdict (4 out of 5)
On the whole, the LG Viewty Lite is a top-class camera phone, which is not only pocket-friendly, but also comes packed with a gamut of glaring specs. The Viewty Lite, being a camera phone, though, does not beat the Canon Digital IXUS 70, but can be compared to some best-of-the-breed camera phones such as Nokia 95 and Samsung G600. Along with a superb camera, HSDPA (3.5G), and user-friendly touchscreen interface, the Viewty Lite leaves many touch-screen or camera phones behind.
So, the Viewty Lite is definitely worth checking if you're looking for a phone, which can provide you with relatively high-quality photos and videos.