LG Pop Review: Design, User Interface, Features and Performance
LG Pop
Designed with people who are looking for lightweight, compact and cheap touchscreen phones in mind, the LG Pop offers simplicity and an affordable price in an elegant smartphone package. It may not have a lot of advanced and sophisticated features, but it does have the necessary features that make up a handy and useful smartphone. Here's what this user friendly mobile phone is all about.
Design (4 out of 5)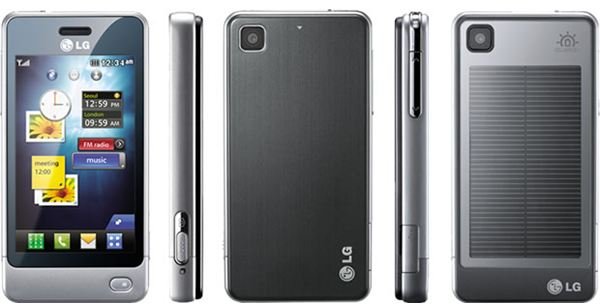 The slim and compact design of the LG Pop gives it a lightweight and elegant look and feel. The 3-inch display screen complements the single navigation button and the touchscreen interface. This minimalist design strategy gives the phone an aura of simplicity and ease of use. The casing helps with the look and feel too as it has a silver and chrome finish. For people who want an easy to use phone that looks pretty and is extremely portable, the LG Pop is a very fine choice.
User Interface (5 out of 5)
The user interface offers clean and intuitive navigation with pretty icons and very nice screen switching effects. One of the biggest draws for the LG Pop is its neat and intuitive user interface. In this department, the LG Pop is definitely a very attractive phone in the eyes of consumers.
At the bottom of the home screen lies a series of buttons that allow users to quickly access some commonly used apps for messaging, web browsing, and multimedia playback. It has 2 other home screens that are on standby with a similar series of buttons at the bottom part of the screen, giving users more quick access options for more commonly used apps. These home screens can easily be switched simply by sliding a finger across the display. This makes the LG Pop one of the easiest and most efficient phones to use.
Widgets can also be added to the default home screen via the widget toolbar, which in turn can be conveniently accessed by tapping on the small tab on the home screen. Widgets include a clock, and image gallery a music player, links to social networking services, Google Search and an online weather forecast service. Users can drag and drop these widgets from the widget toolbar easily. To neatly arrange them on the home screen, the user just needs to shake their phone.
Features (4 out of 5)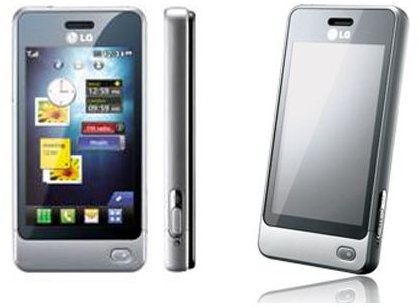 The LG Pop covers the basics of smartphones like music playback, video playback, a camera, FM radio and email support. For its price range, this set of features is definitely worth it. It may not be extremely impressive and exceptional, but it's definitely worth the price. Even if it lacks support for GPS and Wi-Fi, regular consumers who do not require constant Internet connectivity and location-based services will not find this disturbing.
3G connectivity is not included. Instead, it uses quad-band GSM with GPRS/EDGE data connections in accessing the Internet. Other phones from LG without 3G connectivity have already proven that the absence of 3G connectivity is not a big issue, so the LG Pop is not in trouble when it comes to this omission.
The 3 megapixel camera can shoot photos and videos. Complementing this camera is a built-in movie studio app that lets users edit video, and a slideshow app that lets users easily view their photos and videos. The music player supports pretty much every popular audio format out there. The web browser, however, is not something to be excited about. It has a slow loading time for web pages, which is disappointing.
Performance (4 out of 5)
With 40MB of internal storage, the LG Pop offers enough space for you to store your data. If it's not enough, don't worry. It supports MicroSD cards, up to 8GB of storage, so you can expand your storage space. The LG Pop also supports the option of adding a back panel installation of a solar cell, which can act as an alternative source for power.
Making calls with the LG Pop is very easy, thanks to the big and intuitive numberpad. Voice call quality is very clear. Messaging and email are also nice experiences in this phone. Like with all touchscreen phones, typing precision when messaging may pose problems when the user is editing the text, but other than that, it's a smooth experience. The email feature may not offer a lot of features, but it works well enough and it can be set up quickly and easily.
Conclusion (4 out of 5)
For an entry level touchscreen smartphone, the LG Pop satisfies most expectations. It doesn't cram in all the bells and whistles found in most touchscreen smartphones. Instead, it works to bring the most handy and useful features that make a phone a smartphone. It's a decent introduction to the world of touchscreen smartphones, perfect for people who only require the basics yet enjoy extra features that are useful and fun.