Gimmick or Genius? The LG DoublePlay Review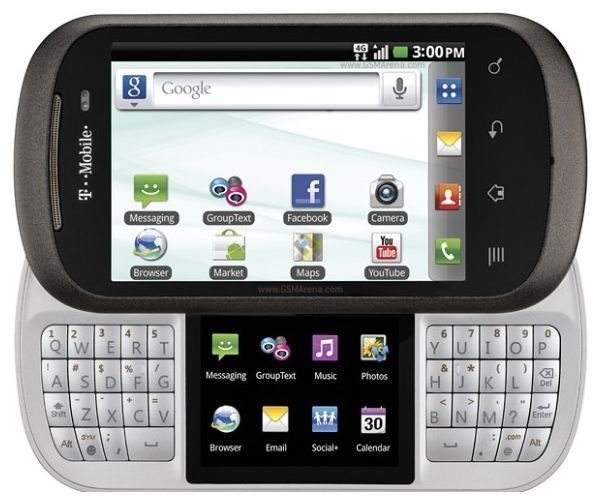 The conveyer belt delivering new Android smartphones seems to be on full blast 24/7. The vast majority feature a typical candy bar design and increasingly powerful hardware, but the LG DoublePlay is something a little different. LG are probably better known for their entry-level Android devices, but they have released a few high-end options in recent months. The DoublePlay comes somewhere in the middle with a mixed bag of features and specs. The most noticeable thing about it is the strange sliding keyboard design with a secondary display that splits the keyboard. Does it excite you or are you recoiling in horror?
Design (2 out of 5)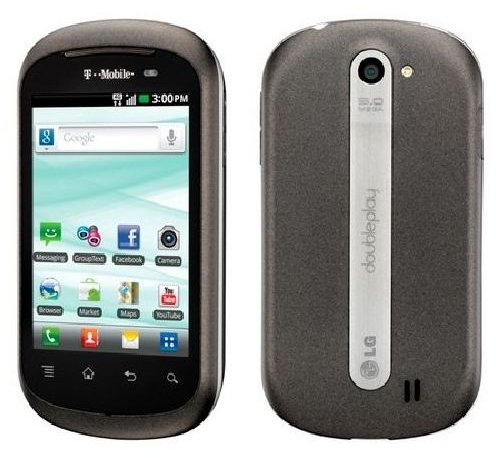 At first glance the LG DoublePlay looks like a typical Android release, albeit a slightly fat and heavy one. It measures 4.80 x 2.52 x 0.63 inches and weighs a hefty 6.77 ounces. There is a reason for this girth and it's a side sliding split keyboard with a secondary display in the middle. When it's closed the DoublePlay is pretty ugly. A 3.5 inch screen with a resolution of 320 x 480 pixels dominates the front with the standard four touch-sensitive Android buttons beneath it. It has rounded edges, a plastic shell and brushed silvery metallic highlights.
When you slide it open you find a silver plastic keyboard with a 2 inch capacitive touch screen in the middle. This secondary display has a resolution of 320 x 240 pixels. The full QWERTY keyboard is obviously split in half by the display so it takes some getting used to. The keys are quite large and square, but they are raised enough to make typing pretty comfortable and there's a space bar on both sides. The problem is the split keyboard feels weird to use.
The power/lock key is up top with the 3.5 mm headphone jack. On the right spine there's the volume rocker and on the left you'll find the micro USB port. On the back there's the LED flash and the 5 MP camera lens.
User Interface (3 out of 5)
The LG DoublePlay runs Android 2.3.4 and unfortunately there's an LG user interface on top of it. There's nothing dramatically wrong with it and it offers seven home screens and a bunch of customization options. If you're used to HTC Sense then you're going to find it a bit ugly. It's easy to navigate around and use. There's a dock with shortcuts and an app drawer that divides your apps into categories.
Features (3 out of 5)
The phone has a single core 1 GHz processor, 512 MB of RAM and 2 GB of internal storage. You can expand that by up to 32 GB with a microSD card. These are distinctly mid-range specs.
Obviously the main feature is the secondary display and it's supposed to allow you to easily multi-task. You could be watching a movie or surfing the web on the main display and simultaneously check your messages on the secondary display. Alternatively you could be web browsing and the secondary display would allow you to cycle through your bookmarks or open a new tab. It's not a bad idea, but do people really want this kind of functionality? The Kyocera Echo offered a similar idea with the dual displays, but it didn't prove very popular.
The main 5 megapixel camera is in fact the only camera; there's no front facing camera which is a bit of surprise on a phone that supports T-Mobile's 4G HSPA+ network. There's an LED flash and the camera also supports video recording at 720p and 30 FPS. The photos aren't great, colors aren't especially vibrant and it struggles in low light conditions. Video is pretty decent looking, but audio recording is poor.
Connectivity support is fine with Bluetooth 3.0, Wi-Fi 802.11 b, g, n and A-GPS. It also works as a Wi-Fi hotspot and T-Mobile offer Wi-Fi calls that don't deduct from your call minutes allowance. There's DLNA support here as well.
Multimedia support is quite good and there are no problems with the email or messaging. The Internet browser can just about handle Flash and on the whole it offers a reasonable web browsing experience.
There are quite a few pre-installed apps, some good and some useless. DoubleTwist is a welcome inclusion, obviously your standard Google apps are all there, but T-Mobile's own bloatware is less welcome.
Performance (2 out of 5)
Call quality is okay, but the speakerphone isn't great. Your signal and your data speeds are going to depend on the coverage in your area.
The battery is only rated at 1500 mAh and it offers just over 3 hours of talk time which is pretty awful. You're looking at up to 280 hours of standby – this is a phone that will need charging daily if you use it normally.
Verdict (2 out of 5)
Either the unusual design and multitasking idea will immediately appeal to you, or you'll be shrugging your shoulders and walking by. I'm in the second camp. The LG DoublePlay just doesn't look very good, it doesn't feel very nice to use, and it doesn't have enough under the hood to justify the price tag compared to your other options. It's going to cost you $99.99 on a two year contract after a $50 mail-in rebate. If you don't love the idea then look elsewhere for your next smartphone.
References