Making a Marquee - The LG Marquee Reviewed
Sprint's Marquee Player?
The LG Marquee is the latest entry level smartphone available through Sprint. It's among the limited number of smartphones that are available for preorder. The Marquee is taking an interesting approach, being debuted during New York Fashion Week, rather than at a tech convention. For such a nicely designed smartphone, it's also taking an interesting approach to the market as it's an entry level smartphone, not a higher end smartphone. Coming in at just $99 after a two year contract, the Marquee looks like a very enticing smartphone to grab through Sprint.
Design and Display (5 out of 5)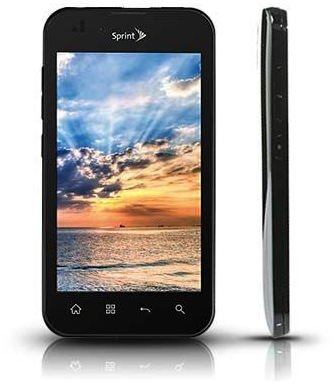 The Marquee comes in a very familiar candy bar design, but it is very slim and very light. Dominating the front is a 4 inch NOVA display, which is extremely bright and surprisingly very comparable to the Super AMOLED screen found on a Galaxy S smartphone. Beneath the display are the familiar Android shortcut keys for home, menu, back and search. Along the left edge is where the volume rocker and customizable shortcut key reside. The top edge has the power / lock button, 3.5 mm headphone jack and microUSB port. Above the display is a small 2 megapixel front facing camera and rounding out the striped back is a 5 megapixel camera with LED flash.
The design itself is common but the execution by LG is spot on. The Marquee just looks sleek, slim, stylish and dare I say, sexy. The display is also surprisingly sharp and bright for an entry level smartphone. The whole package, for an entry level smartphone, is very well designed.
Performance (3 out of 5)
The Marquee is powered by a 1 GHz TI processor, which runs Android 2.3 decently. It is able to run multiple applications and is fairly good at multi-tasking but there is occasional lag when switching from application to application. The lag may be due to the small overlay Sprint added on top of the operating system, but it's not so much that it detracts from the phone. It takes a few seconds to load certain applications, and the more resource intensive applications tend to load slower and respond slower as well.
The call quality was decent for both incoming and outgoing calls with no real static or distortion ruining the voices. The data speeds remained steady, and one item to note is that the Marquee is a 3G smartphone, not 4G. It is somewhat of a disappointment, but it is an entry level smartphone, so it is to be expected that it would not have access to Sprint's 4G WiMAX network. The battery power was also decent with the 1500 mAh battery able to last a little under two full days after regular use. The NOVA screen may have helped to extend the battery life just a bit longer.
User Interface (3 out of 5)
The user interface is very much like all other Android powered handsets. The touch-screen interface is a bit more colorful than stock Android and Sprint has included their Sprint ID functionality in the Marquee. Sprint ID allows users to customize their smartphone faster, simply by selecting a theme. For instance, the 'eco' theme will add widgets and applications related to the Green Movement onto the Marquee, while a 'sports' theme will add more sports related material. It's an interesting feature but ultimately isn't that useful. Otherwise, the large 4 inch NOVA screen offers plenty of space.
Features (4 out of 5)
The five megapixel camera that comes with the Marquee is decent, though photos do come out slightly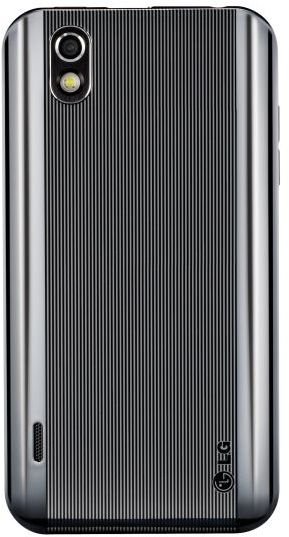 dull. The pictures taken on the smartphone could actually replace those taken with a cheaper digital camera, meaning the smartphone can become a replacement to a certain degree. The LED flash does help in conditions of lower light and doesn't really wash out the picture, which is always a plus. It can also record in 720p, which is pretty good for an entry level smartphone. The video does not come off choppy and is fairly decent, though the contrast does have a hard time adjusting when going from a well lit area to a dark area and vice versa.
The two megapixel front facing camera is actually fairly handy, especially when taking self photos or photos with friends. The quality is, of course, lower, but at the very least moments can be captured quickly and easily. It's actually quite interesting that an entry level smartphone has a two megapixel front facing camera, as most would have VGA at best. Video chatting was a mixed bag, mainly because the 3G connection didn't work out as well as a 4G connection would.
The Final Verdict (4 out of 5)
Overall the LG Marquee ranks in as a 'Good' smartphone for the market it's aimed at. It features some nice hardware and the latest software, with a much lower price point. The Marquee is actually very comparable to the Galaxy S released just a year ago as a high end smartphone. It's amazing what one year can do and how much technology can change in the mobile device market. Simply put, had the Marquee been released a year earlier, it would've been among the high end smartphones, and could have easily been lost in the shuffle. By waiting and releasing for the entry level market, Sprint and LG may have made a great decision.
References