LG Revolution Review: Are You Ready To Join The Revolution?
Talkin Bout a Revolution?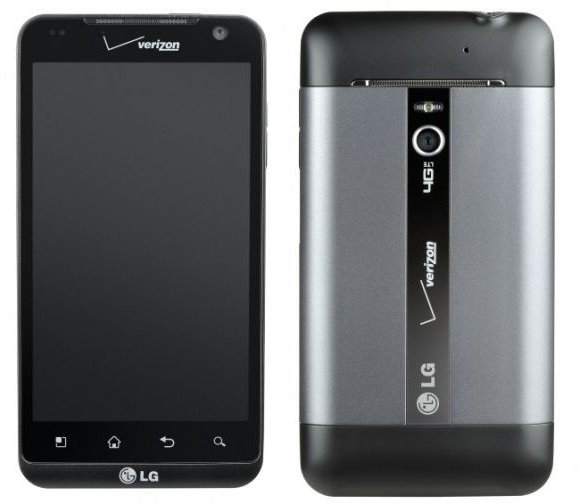 Revolution has got to be the most over-used buzzword in marketing. Everything is described as a revolution, but few releases live up to the tag. The LG Revolution is no exception, it is a nice Android smartphone but it doesn't even measure up to the LG Optimus 2X when it comes to specs. Daft moniker aside, the LG Revolution is another worthy soldier in LG's assault on the high-end smartphone market.
It features a huge 4.3 inch touchscreen, a 1GHz Snapdragon processor, Android 2.2, a 5MP camera and the ability to capture and playback HD footage. It will also run on Verizon's lightning fast 4G LTE network.
Design (4 out of 5)
The LG Revolution is a candy bar style smartphone dominated by the 4.3 inch display. You'll find the standard Android controls at the bottom, offering touch sensitive access to Menu, Home, Back and Search. The display is a WVGA capacitive touchscreen with a resolution of 480 x 800 pixels. It offers a great quality picture, but it doesn't measure up to the Super AMOLED displays you'll find in phones like the Samsung Infuse 4G.
It is a big smartphone, although the rounded corners help to combat the blocky look. It's not the thinnest smartphone on the market and it is quite heavy too when compared to likely competitors. It weighs 172 grams, which is just over 6 ounces.
On the back you'll find the 5MP camera and flash. There's a front-facing 1.3MP camera for video calls as well. On the right side you'll find volume controls and an HDMI port, on the left there's a micro-USB port and on the top there's a 3.5mm headphone jack. The two tone color scheme on the back adds a little something but, for the most part, in terms of visual design, it looks much like any other Android smartphone.
User Interface (4 out of 5)
The LG Revolution will ship with Android 2.2, although LG has already stated it will be upgradeable to Android 2.3. The trouble is you never know when that will happen. It does feature some LG tweaks to the stock Android user interface to make things a little smoother, but because of that, the update to 2.3 will inevitably take longer.
In any case, the user interface is very easy to navigate and performs very well. While it may not be quite as accessible as iOS, Android is a versatile platform and it offers a great user experience. The LG Revolution also comes with Swype which helps to make typing on the touchscreen keyboard easy to master.
Features (5 out of 5)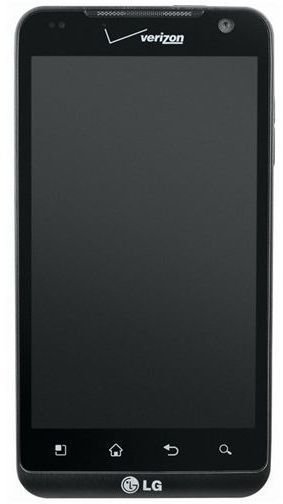 The LG Revolution boasts an impressive 16GB of onboard memory and you can expand it by a further 32GB with a microSD card. That's good news because this is a great device for video content.
The 5MP camera with LED flash is nothing remarkable. 5MP seems to have become a minimum standard for high end smartphones. However, it does also offer auto focus, exposure control, macro mode, white balance, geo tagging and an image editor. The 1.3MP front facing camera will do the job nicely for video calls and since it will run on the Verizon 4G LTE network that will be a real option. The LG Revolution can also capture video at 720p and 30 frames per second.
It supports DLNA and you've got the HDMI port, so watching content from your LG Revolution on your HDTV will be easy. In terms of video formats it will support MPEG4, H.263, H.264 and DivX. It can also stream Flash video content from the Internet.
The LG Revolution can function as a mobile hotspot and provide Internet access for up to eight devices. Naturally it supports 3G and Wi-Fi as well as Bluetooth 3.0 and A-GPS.
One of the big selling points is the 4G connectivity, and owners can expect high speed access assuming they have good coverage. Verizon are suggesting up to 12Mbps download speeds on their 4G LTE network. If you like to watch streaming video on your phone then the LG Revolution could be a tempting option.
It has a 3.5mm headphone jack and so will also double up as a media player for music, and will support MP3, AAC, AAC + and eAAC + formats.
Performance (4 out of 5)
The LG Revolution has a 1GHz Qualcomm Snapdragon processor, which isn't very exciting when you consider the new releases hitting the market with dual core Tegra 2 processors. However, it is worth mentioning it is a second generation chipset and so, like the HTC Thunderbolt, the performance is fast. Combine that with the 4G network and you've got a speedy smartphone which can buffer video very quickly and run without any lag.
The battery is a 1500 mAh so it will probably be another smartphone that needs to be charged every night. Of course battery life always depends on what you do with your phone.
Verdict (4 out of 5)
It may not be a revolution but this is a high end smartphone and should help LG cement their place in the Android line up. The demo version had Netflix and Skype pre-installed, and there's clearly a move towards making video calling and streaming video content standard features, backed by the introduction of 4G networks.
The LG Revolution has quite a bit of competition, but if it is priced competitively it should do fine. It is expected to hit the market soon.
References