A Review of the LG Sway: A Budget Option from Virgin Mobile
Virgin mobile has released a new budget phone for the masses. People who want a cheap phone with basic functionality and some high end specs, should turn an eye towards the LG Sway.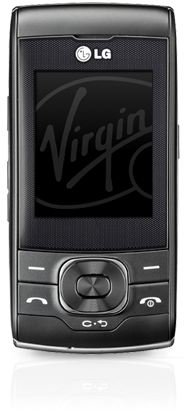 The Sway is a typical slider phone with a relatively cheap price tag of $129 and it is free on contract. It has some good features such as HSDPA, camera, Bluetooth, music player and Internet browser. However, they all underperform significantly.
There are many better phones out there (most of them touch screens), but if you're on a tight budget and want a slider phone only, then the LG Sway might just be the phone for you.
(4 out of 5)
The LG Sway is well made with the all basic design principles followed by most modern slider phones present.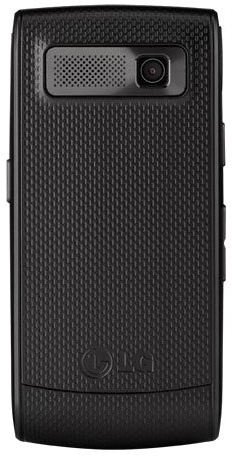 It has a 2 inch TFT screen with a resolution of just 176 x 220 pixels and color support of 256 K.
The slide function works smoothly and the only complaint with it, is that it makes a slight clicking sound when being slid shut. With the weight of 105g (3.7oz) and dimensions of 96 x 45 x 14.9mm (around 3.8 x 1.8 x 0.6 inches) the phone is heavy enough to feel comfortable in the hand while being light enough so as to not burden your pocket. There are four buttons surrounding a large D-pad button used for navigation (back, forward, receive call and end call). Beneath it is the rather small back button which does not provide adequate feed back when pressed and feels nearly solid.
The back holds the large camera lens, don't be fooled by its size, it is only a 1.3 MP camera. Next to the lens is the loud speaker, which is also on the large side. On the left side you have the volume rocker, proprietary charging port and on the right you have the microSD card slot. The phone comes with a Bluetooth earpiece supplied, which is fantastic as it does not have a 3.5 mm earphone jack. Though the headset is subject to region and availability, unfortunately.
User Interface (3 out of 5)
The UI is colorful but simple, things are arranged in a 4x8 grid and you can choose to switch between list views and grid views in almost every menu facet. It flows smoothly thanks to the Qualcomm QSC6270 processor which clocks at 184 MHz.
Java apps are grouped into a sub-menu, which can be annoying to have to go through, but other than that there is no real issue with managing the system.
All messaging types (SMS, MMS, EMS) are supported through the use of a keypad with added T9 functionality. You can also attach photos to contacts, although this must be done manually. The camera UI is simple and comes with three preset modes, night mode, portrait mode and video shooting which has a frame rate of 12 frames per second. Picture quality is gruesome to say the least, Pictures look both oily and pixelated, a rare and terrible combination. Fine detail is erased as well with snaps taken at night.
Features (2 out of 5)
This is probably the phone's biggest let down, it has all the features expected from it but none of them deliver as expected.
Let's start off with connectivity, all the international 2G GSM set of frequencies are supported. Namely the following; GSM 1800, GSM 1900, GSM 850, GSM 900. 3G also comes in built with HSDPA and a frequency of 2100 only.
Next in line is the Bluetooth v2.0 with A2DP support for a wireless headset that comes with the phone as a sweet extra. For calls you have a loudspeaker at your disposal and of course the aforementioned headset just serves to make life easier when it comes to receiving calls or listening to music on the go. The browser is WAP based, and has no Flash support, nor are there any advanced features present – only the options for zooming are available. You are strongly recommended to download and use Opera Mini as your default browser. There is no video player in this phone, an odd thing when you consider there is a video recorder in the phone and an option to stream video as well. The only foreign media files this phone accepts are WMA, MP3 and MIDI. While most photo formats are accepted easily.
On the power end of things we have a 900 mAh battery Li-ion battery with 250 hours standby time and a quoted talk time of 180 minutes from LG, the actual talk time is 160 minutes.
Performance (3 out of 5)
The phone performs rather well in terms of speed and smoothness of operations, Java games don't stutter or lag. Call quality is average to horrible depending on your network strength and location, but hardly ever stellar. The loudspeaker is very loud but tends to sound a bit muffled when signal strength is not at its strongest.
The battery life is not very low nor is it very high, the phone will last you one day on heavy use and three days on absolutely minimal use. Most average users will be charging their phones every night. The build quality is not weak, this phone can take a few bumps and scrapes, as long as you don't throw it at a wall point blank. It should be fine with the everyday wear and tear of phone usage.
Verdict (2 out of 5)
The LG Sway is a budget phone that offers improved performance and tries to deliver, but ultimately it has failed in its quest. Most features such as battery life, Internet browser, call quality and camera perform poorly. On the other hand music plays very well with a stereo surround effect, UI moves smoothly, the inbuilt 1 GB of memory is small but it's better than nothing. However, since you can expand it from 1GB up to 16GB that's not really a big deal. Size and weight is well balanced, colors are rendered bright and crisp, but the back panel attracts scratches over time.
This is a phone you should buy with the pros and cons seriously weighed and thought through, and budget kept in mind. There are many phones out there at the same price that offer the same or better functionality, though most of these are touch screens and as a result some users may not be comfortable with them. So please keep in mind what you need exactly from a phone when considering the LG Sway.
Images
References