Detailed Review of LG Town C300 Mobile Phone
Introducing the LG Town C300
The LG Town C300 offers a great typing experience, thanks to its QWERTY keyboard. Its stylish design with bold colors provides a mixed business and pleasure look that some people will prefer. However, this pretty facade harbors a lackluster set of features and a web browsing experience that leaves a lot of room for improvement.
Design (4 out of 5)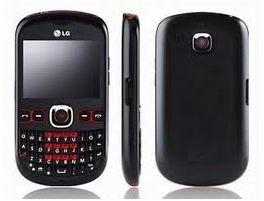 The first thing you will notice about the LG Town is its QWERTY keyboard, it looks a bit like a BlackBerry. It is designed to provide a very comfortable typing experience. With the keyboard covering almost half of the front of the phone, it most certainly gives users enough room to use the keys, even if they have large fingers. The other space left on the front of the mobile phone is dedicated to 5 action buttons and a display screen measuring 2.4 inches. This display screen is in landscape orientation, which gives users a better view of photos and videos, as well as text that they are viewing or typing. It looks very wide, but its size is small enough to fit comfortably in pockets. Its curved ergonomic design makes it easy and comfortable to handle too. Rounding out its design is a bold color scheme and a weight that is more on the light side at around 92.5 grams. This combination of design elements gives the LG Town C300 a look that is a mix of business and pleasure.
User Interface (3 out of 5)
It has a clean and elegant user interface, but it doesn't offer anything that would give users a much better navigation experience than you would find on other phones. It is intuitive, but for people who are used to touchscreen user interface designs and navigation, the whole experience of navigating through the LG Town may feel like a huge step back.
Features (2 out of 5)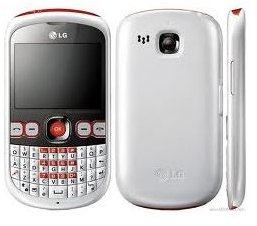 It has basic multimedia playback that includes FM radio, as well as games. There is nothing really special about the set of features offered by the LG Town. The most noteworthy feature of the device is its social networking integration. It has a built-in connection to social networking services like Facebook and Twitter, making this device very friendly to people who are big fans of social networking. However, user may be disappointed with its lack of connectivity options.
The LG Town does not have 3G or Wi-Fi connectivity. All it offers is EDGE and GPRS connectivity, which is not a reliable way to connect to the Internet if you are used to instant connections and high speed transfers. With its design optimized for messaging, whether it is SMS or email, and social networking, it is baffling that Internet connectivity was not given importance in the development of this device. The web browser also adds to the frustration since it is not very responsive, making the whole web browsing experience even slower.
Its 2-megapixel camera can be used to take photos and record video, but do not expect anything special. It provides the usual image quality found in most mobile devices, meaning the content looks fine when viewed on mobile devices but looks very poor when viewed on bigger screen like computer monitors. Its photo and video capturing abilities are limited to casual recording sessions meant to be shared with other mobile devices.
Performance (3 out of 5)
Although it is a lackluster device in terms of features, it somewhat makes up for it by offering a long battery life. On average, the battery life of the LG Town C300 can last up to 12 hours even with continuous use. Of course, this long battery life would be more useful if the phone was more responsive and had more features. In terms of call quality, though, this phone delivers. Whether you are using it in hands free mode or not, it delivers great voice quality during calls. You will definitely have to weigh up which features matter to you more when purchasing this LG mobile phone.
Conclusion (2 out of 5)
The strength of the LG Town C300 clearly lies in its ergonomic design that exudes business with a hint of fun, thanks to its bold colors. If you are going to use it mostly for calls and text messaging, it is a very strong device in terms of usability and comfort. It may even attract you with its social networking capability if you fancy that sort of thing. However, if you are looking for a great experience using its other features like web browsing and video recording, it will more than likely disappoint you. As attractive as it may be, its feature set is quite underwhelming. It gets a rating of 2 out of 5.