LG Optimus 2X Preview: The Most Powerful Android Phone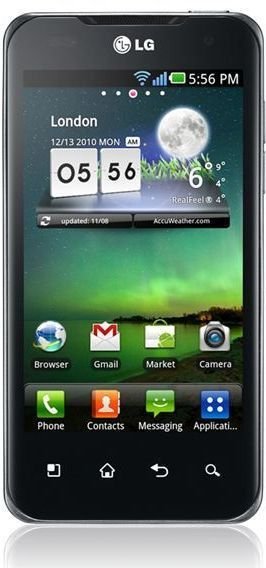 LG has never been one of the first names that come to mind when you say Android. Android has always been associated with brands like HTC, Samsung, Motorola and even Sony Ericsson. LG has been one of those manufacturers which never saw much success in the Android arena, despite launching some good phones. With the LG Optimus One P500, LG has managed to get some share of the limelight being focused on Android devices.
With its new launch, LG may be aiming to become one of the most popular Android phone manufacturers. The LG Optimus 2X is one of its kind. It can beat any current smartphone when it comes to raw power. It is powered by a dual core ARM Cortex A9 based Nvidia Tegra 2 chip and comes with a 4 inch display and an 8 MP camera.
From the looks of it, the LG Optimus 2X will sport a standard touchscreen candybar design. It seems to be quite slim but the exact dimensions aren't out yet. It will sport a 4 inch WVGA, capacitive touchscreen display with a resolution of 480 x 800 pixels, the new Android standard.
Below the display, you will find 4 touch sensitive buttons - Menu, Home, Back and Search. The dimensions will probably be the same as the Galaxy S, and I must say, the Optimus 2X looks quite stylish.
Hardware and OS
The LG Optimus 2X will sport a dual core ARM Cortex A9 based processor on the Nvidia Tegra 2 platform. It is the most powerful mobile device to date and can play back full HD 1080p video easily. It will probably have 512 MB RAM (it could also have 1 GB RAM though) and comes with 8 GB internal storage with support for up to 32 GB microSD cards.
It will come bundled with Android 2.2 Froyo, but will definitely receive the Android 2.3 Gingerbread upgrade. It will also have the customized LG UI shell for Android.
Multimedia
Besides hardware, multimedia is the one area where the LG Optimus 2X really shines. It will sport an 8 MP camera with autofocus and LED flash. It can capture images at a maximum resolution of 3264 x 2448 pixels and can capture 1080p videos. It also has a secondary 1.3 MP camera and comes with an HDMI out. It also has an FM radio.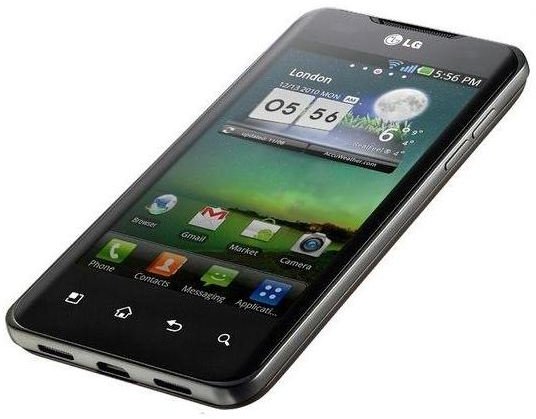 Connectivity
The LG Optimus 2X is loaded with connectivity options - it has GPRS, EDGE, 3G HSDPA, Wi-Fi 802.11 b/g/n with DLNA, Bluetooth 2.1 with A2DP and microUSB 2.0. It also comes with a GPS transceiver with A-GPS support. It is powered by a standard Li-ion battery rated at 1500 mAh.
Final Thoughts
The LG Optimus 2X is one of the best phones I've seen. It will lead the Android revolution against the iPhones and BlackBerrys of the world in the next year. It is definitely worth getting. We will soon be coming up with a full review of the LG Optimus 2X.
If you are in a rush though, and want to buy an Android phone immediately, check out our list of the Top 10 Best Android Smartphones.