5 Highly Recommended LG Quantum Apps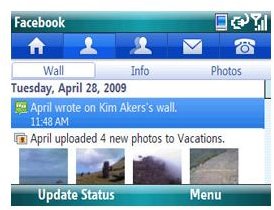 The LG Quantum is a slider smartphone running on Windows Phone 7 OS. You can add more features to this phone by installing LG Quantum apps, which are basically every app that runs on the Windows Phone 7 OS. There are different types of apps for differents needs, and some of them are paid while some are absolutely free. Here are 5 recommended apps that will make your LG Quantum phone more fun and productive to use.
Facebook
This Facebook app for Windows Phone 7 mobile phones let users do virtually all the most relevant things they can do in the web interface of Facebook. These tasks include posting updates, uploading photos, publishing notes, viewing the news feed, viewing friends's profiles, viewing upcoming events, accepting friend requests and managing inbox messages. All of these features are available through a compact layout that fits mobile phone screens perfectly. It's easier to stay in contact with friends online with this mobile version of the largest social networking site in the world.
Twitter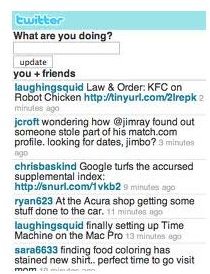 One of the most popular ways of staying connected with friends and keeping up with all kinds of news is Twitter. The service can be accessed through several third party applications, but this one is the official Twitter app. All the major Twitter features from its web interface are available in its mobile version, and these features include viewing the timeline, managing lists, viewing user profiles, sending and viewing direct messages and more. The mobile interface is optimized for small mobile screens. To make the interface even more intuitive, the app supports touchscreen gestures that let users switch between screens by swiping their fingers.
YouTube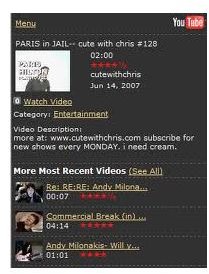 If YouTube's mobile interface is not good enough for you, you can use this app to access YouTube features. The navigation and the viewing options available in this app are a lot like the experience offered by the web interface of YouTube. The app also supports playing videos when links are clicked from Facebook or email messages. Because the interface is very similar to YouTube's web interface, users will find it easy to become comfortable using this app in no time.
Flickr Manager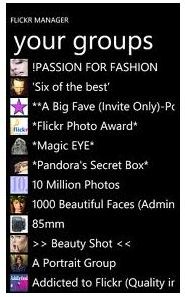 This is a powerful app that lets users manage their Flickr accounts right on their LG Quantum phone. Virtually every feature available on the web interface of Flickr is available here, which sets it apart from other third party Flickr applications for Windows Phone 7 smartphones. It has a slick user interface that makes viewing photos a much more efficient and enjoyable experience. It also makes managing user accounts much easier.
Adobe Reader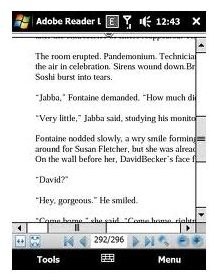 One of the most useful LG Quantum apps out there is the Adobe Reader. It lets users view PDF files on their Windows Phone 7 device via a simple and intuitive interface. It is definitely a must-have productivity tool for people who want to do some work-related reading while they are on the move. Since eBooks are also available in PDF format, this app also is useful for recreational reading too.
Download Instructions
To get these additions to your LG Quantum mobile phone, you must access the Zune Desktop Client by downloading the Zune Software. All applications listed here are available in Windows Phone 7 marketplace. After software installation, you may connect your phone to your computer. Your computer will identify your handset and will start automatically. By going to the marketplace section, you may use the Search field to look for the titles of the listed LG Quantum applications or you may search for more add-ons like music, games and videos.
For a detailed guide, read another article from Bright Hub which will teach you more on how to download Windows Phone apps and music without mobile internet.