Premium LG Mobile Phone Software Downloads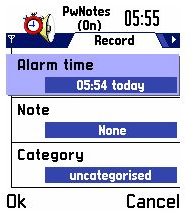 Introduction
LG mobile phone software comes in different varieties. A lot of it is free and offers a considerable amount of extra functionality to your mobile phone. However, most of these free apps do not come with a guarantee of constant technical support, a steady stream of updates and overall quality. If you are looking for these qualities in a mobile phone app, you should consider directing your attention to premium apps for your LG mobile phone. Here are some suggestions for some fine premium LG mobile phone software apps.
Best Notes
If you find yourself constantly jotting down ideas and taking down notes, you will find it extremely efficient to use your mobile phone to keep track of your notes. If you want security for your notes, this app also provides that in addition to the ability to create and manage notes. Security for your notes comes in the form of encrypted passwords. You will also have the ability to import and export text files as notes, making this LG mobile software app a simple yet powerful tool in productivity, whether you are just using it for your every day needs or for your work.
Price: $9.95
Professional Password Safe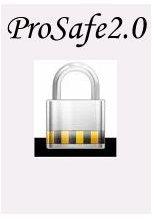 If you have a lot of accounts with different passwords, it may get a little difficult to manage all of them. This app provides a way for you to remember and store your passwords, whether they are for online accounts, bank accounts, email accounts or other types of accounts, in your mobile phone securely. You can easily organize your passwords using icons without worrying about other people gaining access to them if they get a hold of your mobile phone. The app features a universal password that will keep the rest of your passwords safe and secure. Professional Password Safe is compatible with LG Symbian phones.
Price: $9.99
LCD Tester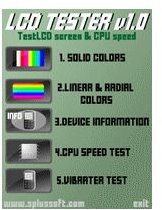 This utility provides a very basic and straightforward way for you to check if you have dead pixels on your mobile phone's LCD screen. Aside from that, this tester also gives you quick access to your mobile phone's device information as well as its CPU speed. This is a great tool to have if you are running diagnostics on your LG mobile phone.
Price: $4.99
Star Exercise Assistant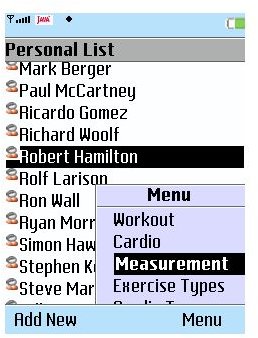 Having your phone helping you keep track of your exercise progress is a great way to keep things simple, easy and efficient since you can always have your mobile phone with you even if you are performing physical activities. This app can help you keep track of your exercise, giving you a chance to see your day-to-day progress. It has several modules that deal with particular aspects of your fitness routine. The information gathered can be modified or deleted easily through the app's clean and easy to understand interface.
Price: $11.99
CallGuard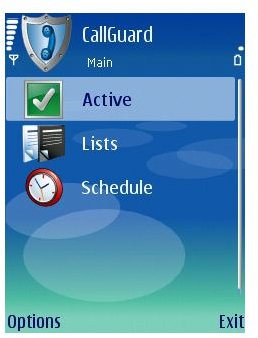 This piece of LG mobile phone software acts as your virtual assistant in terms of taking or rejecting calls. With its blacklist and whitelist rules, you can set your phone to reject incoming calls or accept only a chosen group of numbers calling you in a particular timeframe. It can even reject calls politely as it automatically sends the caller a text message letting them know that you can't take the call right now.
Price: $12.99
You may also want to check the recommended LG mobile phone software applications you can download for free.