Recommended Free LG Mobile Software Downloads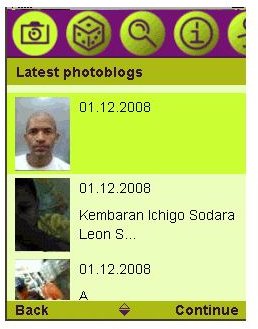 Introduction
Whatever model of LG phone you have, chances are you want to customize it by adding more features or better functions than what is currently being offered as default. You can do this by installing applications. Apps for LG phones may be premium ones, which means you have to pay for them, or they can be free. If you want to try out free LG mobile software, here are a few suggestions on what you can install on your LG mobile phone.
Qeep
Some of the most popular mobile phone apps give you the ability to connect to friends through social networking sites. Of course, you can just use the mobile phone's built-in browser to visit your social networking web site of choice, but Qeep is an application that offers you social networking features and more just by opening the app. It gives you access to mobile games, instant messaging, chat, mobile photoblogs, virtual gifting and a very fun feature called Sound Attacks which lets you send sound bites to your friend's mobile phone and have them played instantly without any kind of warning whatsoever.
Ultimate File Explorer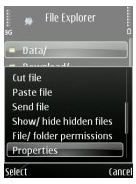 The built-in file manager in LG mobile phones may not be enough for people who want full control of how they manage their files in their mobile phones. This application not only presents the user with the ability to manage files more efficiently, it also gives the user the ability to send files from their phone to another by using Bluetooth connectivity right from within the app itself. This is an extremely useful function, especially if you want to share a file with a friend or co-workers without the hassle of transfering it first to a computer.
Bluevibe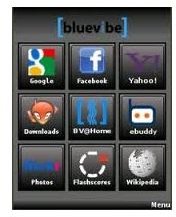 If you often go to places where there is a Bluevibe Hotspot, you can make use of this app to access some of the most popular web sites like Gmail, Yahoo, Facebook and others for free. This app makes use of your LG mobile phone's Bluetooth connection to gain access to the Bluevibe Hotspot, thereby providing you with free Internet access. The app can still be useful even without a nearby Bluevibe Hotspot. You can still use it to get efficient access to popular sites by using your mobile phone's ability to connect to the Internet using either GPRS, 3G or Wi-Fi.
eBuddy Mobile Messenger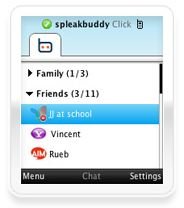 For people who like chatting with their friends wherever they go, this free LG mobile software provides the perfect means to do so because it supports a number of the most popular chat services like MSN, Google Talk, Yahoo, AIM, ICQ and even Facebook Chat all in one interface. Having all your chat service contacts from different services in one list makes it very easy to stay in touch with your friends. The app even lets you send pictures taken from your camera phone directly to your chat contacts within the application itself.
Opera Mini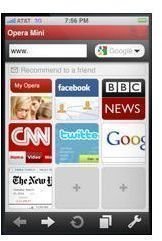 One of the most popular free LG mobile software options, Opera Mini prides itself in being the number 1 alternative to the built-in mobile browser. Its speed and intuitive interface makes web browsing on an LG mobile phone easier and more efficient in terms of data usage because it uses a technology that lessens the amount of data downloaded into the browser.