Enhance Your Phone with LG Dare Software Downloads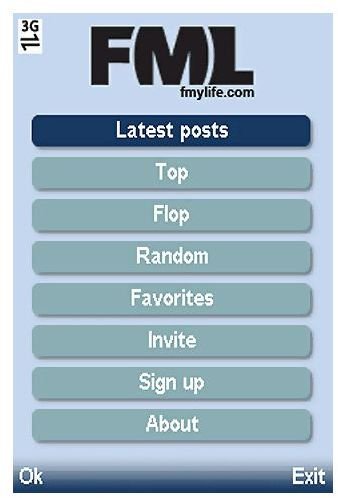 LG Dare
The LG Dare has a huge 3-inch touch screen that is fertile ground for cool and useful LG Dare software. Its awesome features include handwriting recognition, face detection, camcorder and 3.2 megapixel camera and it can be enhanced further by installing mobile apps. This phone dares the user to be different, and that's what users can expect to experience by customizing the functionality of the phone with 3rd party mobile apps.
FmyLife
This app lets users access the hilarious and highly entertaining content from the infamous FML web site where users share their stories of unfortunate events and overall negative happenings in their lives. This app brings the hilarity of people's FML stories to mobile phones. It also lets users log into their FML accounts as well as share their favorite FML stories with their friends. This is a great way to reduce stress and just laugh at the imperfections of human life.
Audioro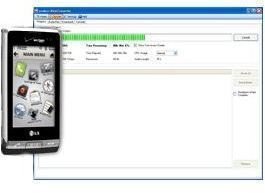 This app converts audio files, DVDs, movies and YouTube videos so they can be played on the LG Dare. Which is great considering the LG Dare's big display screen. The app is compatible with Windows and Mac OS machines, and it can convert several file types like MP3, M4A, WAV, AIFF, AVI, Xvid, Divx, FLV, VOB, x264, Mpeg, DVD files and YouTube videos. Converted files become AAC or MP3 files, which the LG Dare can play. For people who want to use their LG Dare as a mini media center, this app makes things efficient and easy for them.
Opera Mini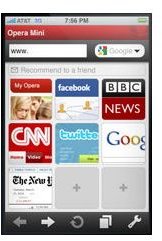 Opera Mini is a full featured mobile web browser that complements the big screen display of the LG Dare. Its features include tabs, speed dial bookmarks and other multitasking tools making it perfect for the LG Dare. The speed of the web browser is greatly increased with its web page compression technology that, not only makes browsing web pages faster, but also lowers the data cost for the user. Its intuitive user interface also makes the app friendly to new users.
Videora
Like the Audioro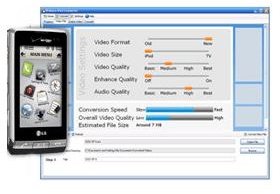 app, this is also a media converter for the LG Dare. However, it only converts video files, unlike Audiora which converts both videos and audio files. For people who just want to convert video files and not audio files, this is a lighter and more focused media converter. It is practically the same software but without the capability to convert audio files.
BeeTagg Java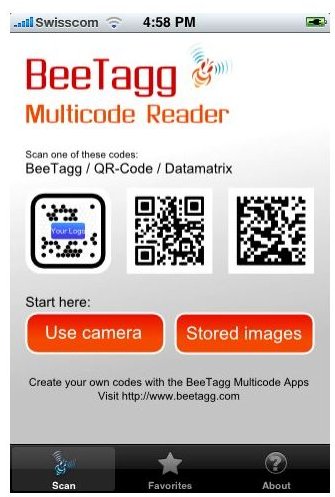 This app is extremely useful for mobile tagging. It scans BeeTagg codes by simply pointing the mobile phones's camera at the code and shooting. It is widely used for mobile tagging by marketing professionals as well as people working in security. Its detection capability is unmatched in its class of mobile apps, making it one of the most useful pieces of LG Dare software available. This software can also be used in tandem with other apps that require a security layer.