Download Software for LG Viewty Enhancement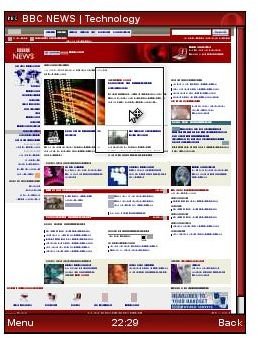 LG Viewty
The LG Viewty is a compact and elegant touchscreen mobile phone that includes an impressive 5.0 megapixel digital camera and other useful features. The great thing is you can still add more features to it by installing apps. To download software for LG Viewty phones is quite easy because there are a lot of choices out there thanks to the fact that apps for the LG Viewty are created via the Java programming language, which is the most commonly used programming language for the majority of mobile phones available, regardless of manufacturer. Most Java apps are compatible with the LG Viewty, and in this article, we will take a look at 5 of the best.
Opera Mini
Opera Mini is the most popular mobile browser on all mobile platforms, and on the LG Viewty, it is also one of the most obvious must-download apps. This mobile browser speeds up the loading of pages with its special technology that compresses web pages, making data transfer faster and minimizing data costs for the user. For people who are always online and who want to be online, even if they are on the go, this is the perfect companion for a seamless web browsing experience for no extra charge at all. If you are not happy with the default web browser on your LG Viewty, this is the way to go.
Palringo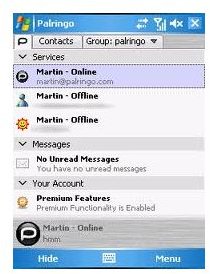 Palringo is a multi-platform mobile instant messaging client that supports some of the most popular instant messaging services like AIM, Yahoo, MSN, Google Talk and ICQ. Like some of the most popular desktop computer instant messaging clients, Palringo supports sending of not only text, but also photos and voice messages. Messages can be sent to individuals as well as to groups, making this one of the most versatile communication apps on any platform. The reach of this service is wide thanks to the fact that Palringo does not rely on the service providers of mobile phone users.
GPS Tracker
This is one of the best free GPS tools for mobile phones, including the LG Viewty. It is a basic GPS tool that provides location information to the user. This tool needs an external GPS receiver, though, so you may have to invest in a GPS receiver so it can transmit the GPS data to your LG Viewty. Other than this requirement, GPS Tracker is one of the most useful apps for this phone, especially if you are always visiting new places.
Google Maps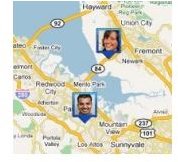 If GPS is not your thing, you can always rely on the most popular map tool online - Google Maps. Installing Google Maps on your LG Viewty will give you free access to map information of most areas in the world, which is very convenient for frequent travelers.
Viewty Bulb
This app has one of the simplest functions among all mobile apps - it turns your mobile phone into a flashlight. Viewty Bulb increases your LG Viewty's backlight intensity and maintains it until you shut it off, effectively turning your phone into a handy utility whenever you find yourself in the dark. You should definitely remember this when you're looking to download software for LG Viewty phones.