Top Five LG Arena Apps to Download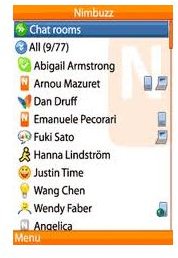 The LG Arena is one of the most popular phones from LG. When it was first released many people considered it a major competitor in the smartphone market. It was clearly looking to emulate the iPhone. It can be customized with wallpapers, themes and apps so users can build a collection of useful and entertaining tools. LG Arena apps range from productivity tools to instant messaging clients. Let us take a look at some of the most recommended apps for the LG Arena.
Nimbuzz offers users a client with the ability to connect to services that let them make calls or send instant messages. Services supported by Nimbuzz include Yahoo, Google Talk, MSN, ICQ and Facebook. Users can also create accounts on Nimbuzz itself which is also an instant messaging and chat service. It allows users to connect to their friends through several services, giving them a lot of reach even if they do not have accounts on those services. The client is free, and so is the service, so this is an excellent tool for people who love to keep in touch with their family and their friends.
Gooer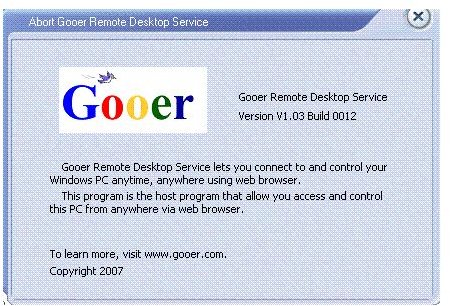 Gooer is a remote desktop service that lets users access their computer through a web browser or in this case, a mobile phone app. This is a very user friendly remote access client since there is no need to configure the target remote computer. Without doing anything on the home network, the user just needs to open the app from their mobile phone and they can control all the functions of the remote computer. It also has the ability to control the printer connected to the remote computer. This gives users the power to work on tasks they can only work on using their desktop computer even if they are not home. The app is a premium one but it has 7-day trial for users who want to try out the service.
Snaptu

Snaptu brings a world of apps on to your LG Arena by just installing one app. It turns user-selected websites into apps that are easily accessible and load quickly on the mobile phone. It also boosts the overall speed of your phone's browsing speed, making it a must-have for people who always go online even with their mobile phones. It is easy to understand and it has an intuitive interface, making the process of creating apps easy and fast. Most of the popular sites on the Internet can easily be turned into an app by Snaptu, so if you have a favorite web site without its own mobile app, you can simply use Snaptu to take care of this problem.
Amaze GPS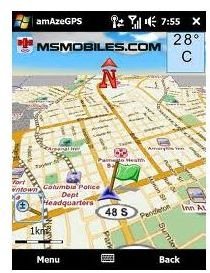 Amaze is a navigation service for mobile phones that offers a wide array of features including turn-by-turn voice guided navigation, arrows navigation mode, 2D and 3D mapping modes, navigation simulation mode, routing information, satellite-powered imagery, textual routing and day and night automatic modes. It is a jam-packed app that is perfect for people who love traveling but hate getting lost. It also features a location sharing option which makes use of Facebook so users can share their locations on the social networking site as well as get location information about their friends who are in the area.
Google Maps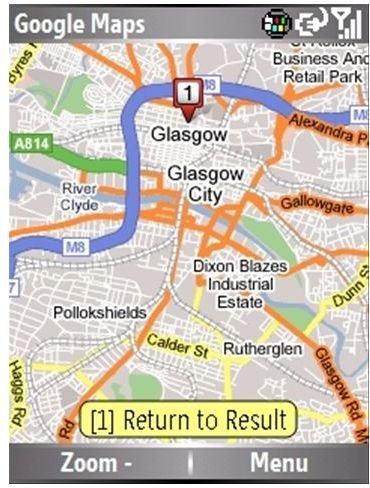 If you just want a straight up mapping service without the bells and whistles, you can never go wrong with Google Maps. If you just want a map that you can carry anywhere without the bulkiness of paper maps, Google Maps is the app for you.