Preview of the New LG Cookie Range: LG Cookie T300, LG Cookie T310 and LG Cookie 3G T320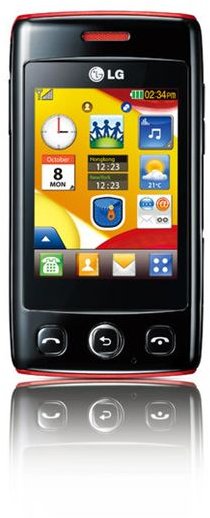 LG Cookie Series
LG has added a new batch of Cookies to its successful Cookie line of smartphones and they are – LG Cookie T300, LG Cookie T310 and LG Cookie 3G T320. These three new touch screen feature phones are affordably priced and directed towards the budget conscious consumer seeking a full touch screen smartphone.
The LG Cookie T300, also known as Wink, is the least endowed of the three and will be available in the market in September. The other two models, LG Cookie T310 and LG Cookie 3G T320, have more features and are expected to be priced higher.
The new Cookies are the first phones from LG to have full touch screens with virtual QWERTY keypads. These devices are integrated with social networking services for instant messaging and email. The dedicated user interface of the Cookie series is optimized to access social networks faster. The easy to view chat-like interface keeps all conversations and messages in a single thread.
Common Features
Radio and Data connectivity wise, all the Cookies are world phones that support Quad band 850/200/1800/1900 with class 10 GPRS/EDGE. These phones also feature Bluetooth v2.1 with A2DP and microUSB v2.0. But they lack the GPS and Wi-Fi connectivity.
All the Cookies come in a variety of double toned body colors like black and red, black and titan silver, pink and white, and finally white and orange. These phones support the same TFT resistive touch-screen with 240 x 320 QVGA resolution and 256,000 colors. They also feature a cartoon user interface and handwriting recognition.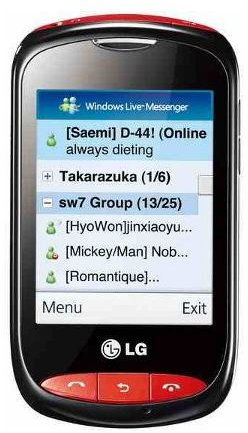 Difference in Features
The LG Cookie T300 has a slightly square body and it weighs 77 gm. The LG Cookie T310 weighs around 86.5 gm and the LG Cookie 3G T320 weighs 92.5 gm. As the name suggests, the Cookie 3G T320 is the only one that supports 3G connectivity.
The LG Cookie T300 and LG Cookie T310 are virtually identical in all aspects except the imaging and display features. In display, LG Cookie T300 is the smallest with a 2.4 inch screen while the LG Cookie 3G T320 enjoys a bigger 2.8 inch screen. The LG Cookie 3G T320 has the same 2.8 inch display but it is equipped with the gravity accelerometer.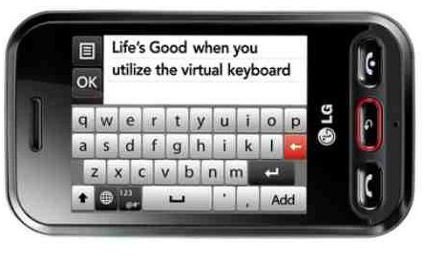 Camera wise, the LG Cookie T300 has the modest 1.3 megapixel fixed focus camera while the LG Cookie T310 and the LG Cookie 3G T320 come with 2 megapixel fixed focus cameras.
All the three Cookies support a 3.5 mm audio jack that enables you to listen to multimedia files. They all have an FM Radio with RDS. However, the Cookie T310 also has an in-built antenna that enables you to listen to music without earphones.
Both the LG Cookie T300 and the LG Cookie T310 have 20 MB of internal memory whereas the LG Cookie 3G T320 has 30 MB of internal memory. All these phones have microSD support for external memory expandable up to 4GB. The LG Cookie T300 and LG Cookie T310 enjoy better battery lives with 8 hours of talk time whereas the LG Cookie 3G T320 has the shortest battery life of 4 hours talk time. The Cookie 3G T320 has poor battery life due to its 3G connectivity.
Conclusion
With their low prices, these new Cookie phones are ideal entry level devices for first time smartphone purchasers.