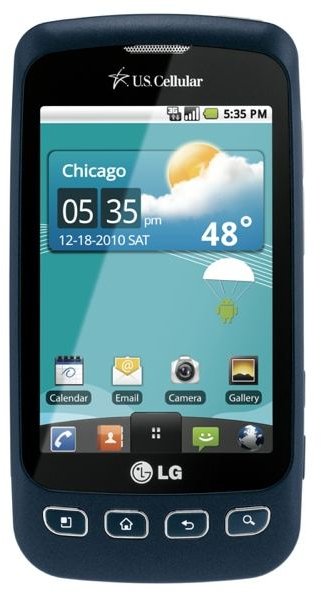 Introduction
Cell phone manufacturers are constantly producing smarter, faster and better mobile phones which are a necessity in the social and business world. However, there are low cost ones like these cheap LG phones that are suited for individuals who are on a tight budget. In today's society, a budget phone no longer has to be the most horribly built flip phone with limited functionality. It's quite surprising how powerful a budget phone can be. With a very minimal cost, choose from these 5 cheap LG phones.
LG Optimus U
The LG Optimus U is an entry level Android powered smartphone available from U.S. Cellular. After a two year contract, the LG Optimus U is priced in at $80. Add in the $80 mail in rebate and the LG Optimus U is free. The LG Optimus U weighs in at 4.48 ounces, which is fairly light. It feels solid in the hand and is feature packed due to it being preloaded with Android 2.2 (Froyo). The 3.2 megapixel camera that the LG Optimus U comes with is also decent for use when you can't find your digital camera. It can also perform VGA recording, meaning you can record some pretty decent video on the LG Optimus U. The downside of the camera is the lack of LED flash. The expandable microSD storage allows up to 32 GB of space, meaning you can add video, music and applications onto the LG Optimus U with no problems.
Though the other variants exist, such as the LG Optimus T and Optimus S, the LG Optimus U prices in lower. The downside is that the LG Optimus U is only available on U.S. Celluar.
LG Octane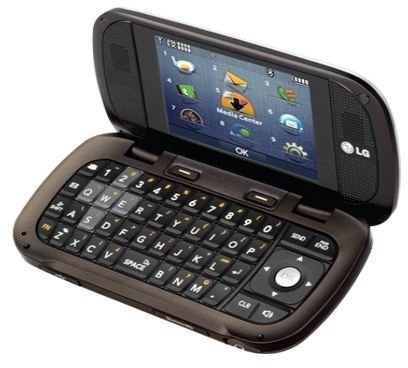 The LG Octane is a clamshell phone weighing in at 4.5 ounces. Featuring a unique two screen display, the LG Octane is pretty much the successor to the LG EnV series. The front display is small and mainly used to browse through the menu, while the much larger second display is perfect for messaging. The LG Octane comes with a full QWERTY keyboard, 3.2 megapixel camera (with smile detection, white balance, digital zoom, frames, effects, multi-shot, panorama and self-timer), EVDO connectivity, 2.1 Bluetooth technology, micro SDHC / micro SD slot, internet browsing capabilities and more. The 950mAh Li-Polymer battery can last 5.45 hours talk time and 460 hours standby time. Priced in at $99 after a $50 rebate and a two year contract, the LG Octane is a great messaging phone for those with a budget. The LG Octane is available on Verizon.
LG Ally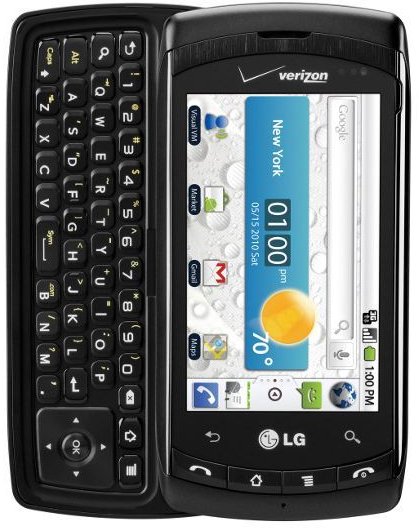 The LG Ally is another Android powered smartphone coming in for the entry level market. Weighing in at 5.57 ounces, it's a little heavier than the other budget handsets. Like the LG Optimus U mentioned above, the LG Ally comes packed with features thanks to the preloaded Android 2.1 (Eclair) operating system. Featuring a capacitive touchscreen and a full QWERTY keyboard, the LG Ally is a powerful budget device. Though there are no rebates on the LG Ally, it comes in at a fairly budget price of $99 on a two year contract. The LG Ally is another LG budget phone currently available on Verizon.
LG VX8360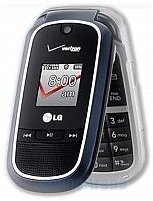 The LG VX8360 is one of many LG flip phones on the market. It weighs 95 grams and has 92 x 49 x 20 mm dimensions. It has two coloured TFT displays, one measures 2 inches at 240 x 320 pixels while the other is 1.17 inches and 96 x 96 pixels. It has a multimedia music player that supports MP3, AAC+, AAC and WMA formats. It comes with internet browsing capabilities, GPS technology, 2.1 Bluetooth connectivity, micro SDHC / micro SD slot and more. Its 950 mAh Li-Ion battery can last up to 5 hours talk time and 641 hours standby time.
LG Accolade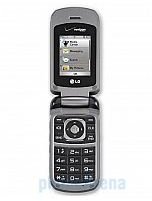 Cheap LG phones also include the LG Accolade which is a clamshell phone that weighs 85 grams and has 90 x 46 x 18 mm dimensions. This phone has TFT colour main display which measures 1.76 inches and supports a resolution of 176 x 220 pixels while its additional display measures 1.04 inches and supports a resolution of 96 x 64 pixels. This LG phone has a 1.3 megapixel camera that has digital zoom, white balance, night mode, effects and self-timer. Other remarkable features include 2.1 Bluetooth connectivity, polyphonic ringtones, GPS and internet browsing capabilities. Its battery supports 7 hours talk time and 17 days standby time.