Top 5 Useful LG Shine Software Downloads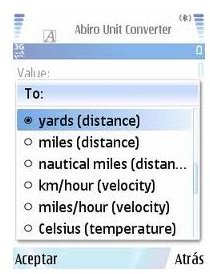 LG Shine Software
The LG Shine is a beautiful slider mobile phone that has an impressive set of features. These features include great call quality, 3G support and multimedia playback, and they can be complemented by an array of LG Shine software which is available for free. This list of LG Shine software is designed to give your mobile phone additional features and capabilities. Here are 5 of the best LG Shine downloads to enhance your mobile phone.
Abiro Unit Converter
This piece of LG Shine software increases your productivity while you're on the move by giving you a tool that converts numbers bases and popular units relevant to the conversion of mass, volume, velocity, distance, angle, temperature and other convertible values. This is extremely useful especially when you're visiting foreign lands where you need to be familiar with their units. In shopping or researching information online, you will sometimes encounter different units that you need to convert to a unit you are familiar with. This software is very useful in these situations. The number base conversion feature of this software is especially useful to software and web developers.
MemoryUp Personal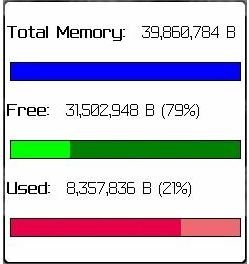 If you want to constantly monitor your memory usage on your LG Shine, probably because you're running multiple apps, you can use this app. MemoryUp Personal doesn't just monitor your RAM, though. It lets you free up memory with just one click, giving a boost to your phone's speed and performance. You don't have to be an expert in mobile phones to understand what it can do. All you need to understand is if you're running low on resources and your mobile phone's performance is lagging, you can use this tool to make things run a little smoother.
GPSed: Track and Map Your Trip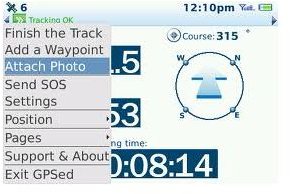 With this software, you can record the routes of a trip and store them in a free personal archive. Recording tracks involves pinning photos on a map via the geotagging feature and marking the places you have visited. This software uses Google maps and it gives you real time tracking of your tracks. You can view your tracks at a later date thanks to the personal storage service provided by GPSed. You can even share your tracks with your family and friends so they can see where you've been and how far you've travelled during your trip. Your geotagged photos can also be viewed by using Google Earth.
Mobile Blogger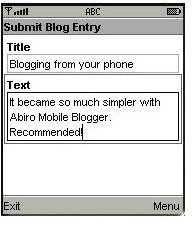 This LG Shine software interfaces with your Google Blogger account so you can blog while on the go. Once you have set up your LG Shine to access your Google Blogger account, you don't have to do any setting up tasks every time you log in to the service. The software remembers your session and your Google Blogger information so you can blog at any time, anywhere without signing in again. This software is extremely useful for people who want to blog about live events as they happen or if they have a lot of followers and blog readers they want to inform of their current activities.
Vuvuzela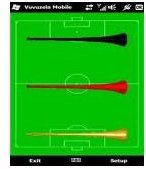 For football fans, especially those who love the World Cup, this is an app that can provide humor and fun to any situation whenever and wherever you are. The software produces a sound that is similar to the sound produced by the Vuvuzela, an African trumpet that is infamous for turning up the volume in football games. It's the perfect software to lighten up the mood in any situation.
You may also want to change the external looks of your phone with these LG Shine Plastic Cases.