Top Five of the Best LG Flip Phones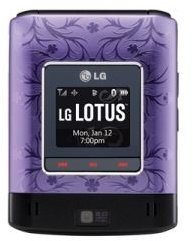 One of the most popular types of phone is the flip-style phone. LG manufacture and design some of the best flip phones, especially good for individuals who find it a hassle to lock their phone every time after use. Accidental and unwanted pressing of the keys will be prevented with the use of flip phones which are also referred to as "clamshell phones". Here is a list of the top five (in no particular order) best LG flip phones that offer something worthy and unique to every user around the world.
LG Lotus
The LG Lotus is an elegantly black and violet coloured flip phone that weighs 3.7 ounces and has 3.3 x 2.4 x 0.7 inch dimensions. It comes with a full QWERTY keyboard, built-in speaker phone, headset jack and voice dialling. It has 80MB of internal memory, a micro SD card slot for memory expansion and a 2 megapixel camera that comes with various options such as night mode, self-timer, image editor and more. It has 2.4 inch internal TFT LCD with a 320x240 pixel resolution which will allow you to take and view pictures and videos with utmost clarity and perfect colour. This LG Lotus flip phone has Bluetooth technology, EvDO data formats/3G technologies and has fantastic music features. Its Li-Ion Battery also supports up to 330 minutes of talk time or 168 hours of standby time.
LG CG225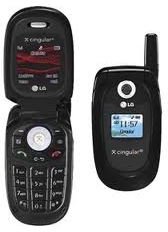 The list of the best LG flip phones has to include the budget LG CG225. It weighs 3.27 oz and has 3.6 x 1.89 x 0.9 inch dimensions. There is a full-duplex speakerphone and it supports quad band GSM. It also supports multiple languages such as French, Spanish and English. It includes Java support, an LCD resolution of 128x128 pixels, polyphonic ringtones, GPRS technology and instant messaging supported by MSN, AOL, ICQ and Yahoo. The LG CG225 also comes with a 1000mAh Li-Ion battery that has 6 hours maximum talk time or 240 hours standby time.
LG VX8300 V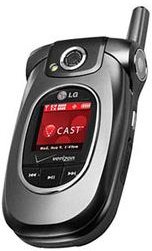 The LG VX8300 V is one of the best mid-sized clamshell phones that you can find. It is ultimately high quality and durable and won't easily be damaged by accidental bumps and drops. Its features include Bluetooth technology, EVDO Broadband, 1.3MP digital camera, microSD support, excellent speakerphone, amazing display resolution, long battery life and a whole lot more. A lot of users gave this LG flip phone a high score from reviews because they are mostly satisfied with its performance.
LG enV TOUCH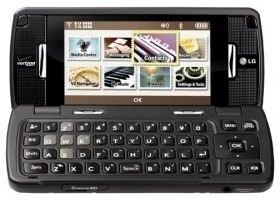 The LG enV TOUCH is an extremely stylish touchscreen flip phone that comes with a full QWERTY keyboard, full HTML Browser, multimedia capabilities, Bluetooth technology and a 3.2 megapixel camera/camcorder. It also supports microSD cards of up to 16GB and a music player for WMA, MP3 and unprotected ACC formats. This superb phone has a dual screen wherein both external and internal display have 800x480 pixel, 1,600k colour TFT and measure 3 inches. Battery life can last up to 260 minutes of talk time or 408 hours of standby time.
LG enV3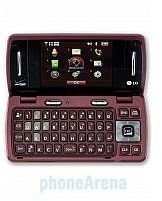 The LG enV3 is another clamshell phone that has a coloured TFT main display with a 320x240 pixel resolution, measuring 2.6 inches. This flip phone comes with a full QWERTY keyboard, EV-DO connectivity, 3MP camera and a multimedia player. It also has an HTML browser, GPS technology, Bluetooth connectivity and a whole lot more. Its 950mAh Li-Polymer Battery offers 5.45 hours of talk time or 40 hours of standby time.